Technology firm takes the title
Redditch-based software company Unique IQ is celebrating being named 'Business of the Year' at the Birmingham Awards.
The technology firm, which specialises in remote workforce management systems for the home care, contract cleaning and facilities management industries, took home the trophy after being selected from a shortlist of seven of the best local businesses, following a public vote and panel interview.
Unique IQ was praised for its innovation and technology, which is helping to change the face of the care industry. The judges also highlighted Unique IQ's rapid growth from small company to nationwide innovator, and for taking the time to train apprentices and share knowledge. The technology company was described as a "real asset to the city of Birmingham".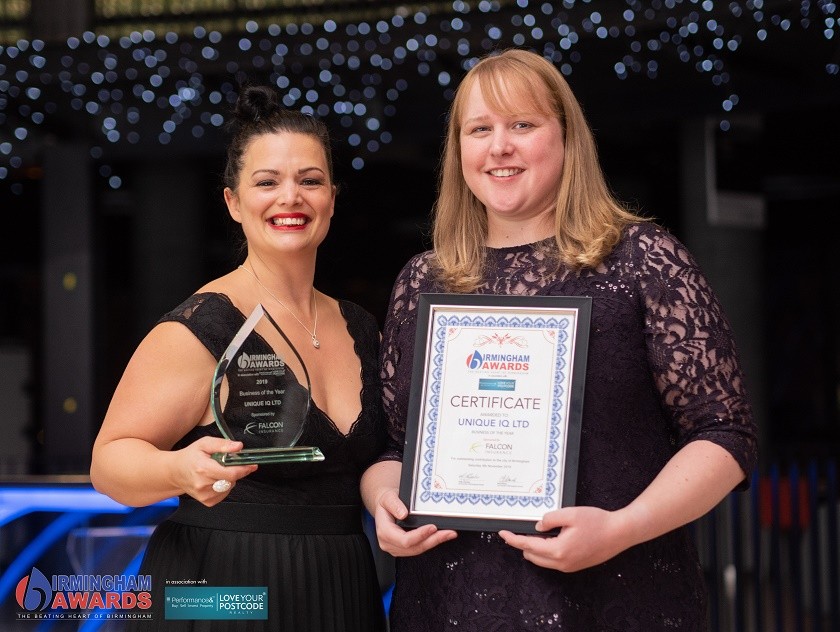 Managing director and founder of Unique IQ, David Lynes, said: "It's a real honour to have been named as business of the year. It's fantastic to be recognised for our contribution to the home care industry, as we work hard to improve the working lives of domiciliary carers through our software, as well as helping them to deliver better care to those who need it.
"It's also recognition for the whole team, particularly those who work tirelessly behind the scenes to continuously improve both our software and service to customers. I'm very grateful for all of the effort and hard work that the fantastic team at Unique IQ put in, as well as to our supporters who voted for us, and who have been with us as we've grown."
Unique IQ has been recognised for its IQ:careplanner and IQ:timecard systems, including its mobile app – software which is helping to digitise the numerous manual processes involved in providing care for people in their own homes. It counts several Care Quality Commission 'Outstanding' rated domiciliary care agencies amongst its client base.
The Greater Birmingham-based firm has grown significantly during 2019, having received scale-up funding from the Midlands Engine Investment Fund. The team has been bolstered in the areas of marketing, customer support and operations, as well as adding to its software development function, resulting in substantial new product features and a number of new client wins, and several award nominations.
Pictured: From left, Kate Beverley and Heather Cook of Unique IQ with their Business of the Year award