Eye care specialists open flagship clinic
West Midlands Mayor Andy Street has officially opened a new flagship Optical Express clinic and treatment centre in Birmingham City Centre, bringing the latest diagnostic and treatment technologies in eye care to the city.
Optical Express have invested over £3 million in the new facility, one of the largest investments the provider has ever made in a new clinic.
The new three-floor 10,000 sq ft clinic and treatment centre is creating specialist jobs in Birmingham, with Optical Express recruiting new optometrists and ophthalmic surgeons to join the clinic team.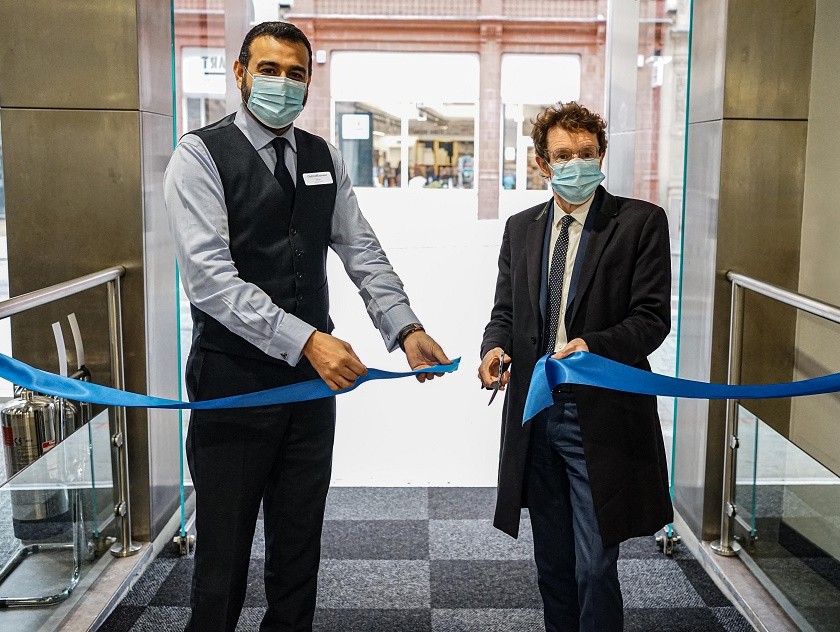 Andy Street said: "It was a great pleasure to open Optical Express's new ophthalmology clinic and treatment centre, which is another example of an innovative, forward-thinking business choosing to invest in Birmingham.
"Of course, Optical Express aren't new to the area - they have been providing eye care to patients in the West Midlands for more than 25 years. But their decision to invest in a 10,000 sq ft treatment centre is a clear vote of confidence in the city and the region."
Optical Express Birmingham clinic manager Jonathan Hodson said: "Offering a first-class experience to our patients is always our main objective, so it's fantastic to be working in state-of-the-art facilities at the new clinic.
"We encourage anyone who has an interest in improving their vision to come for a consultation. The outcomes, as determined by our clinicians and patients alike, from our private laser and Intraocular lens surgery procedures, are truly life enhancing."
Optical Express CEO and founder David Moulsdale said: "Optical Express has been providing exceptional eye care to patients in Birmingham and surrounding areas for over 25 years. It's great that one of our biggest investments in a new clinic – over £3 million – will serve an area with which we have such a longstanding connection.
"We are determined that our response to the COVID-19 pandemic will be to continue to expand and invest in our excellent clinics. We're aiming to retain and attract the very best local talent, and are recruiting for a variety of roles, including optometrists and clinic managers, across the country."