Care home design not fit for purpose
The Covid-19 pandemic has exposed fundamental flaws in conventional care home design, according to a leading expert in the design of social care facilities.
Danielle Swann, associate at Birmingham-based Glancy Nicholls Architects (GNA), believes the pandemic has highlighted a raft of shortcomings within care homes in the UK, with many unable to meet the current needs of residents.
"The conventional design of care homes, as well as the type of care needed by many residents, makes social distancing and self-isolation virtually impossible. More needs to be done to promote the wellbeing and safety of residents, as well as care staff, through quality design and layout of care buildings, with many older facilities no longer fit for purpose.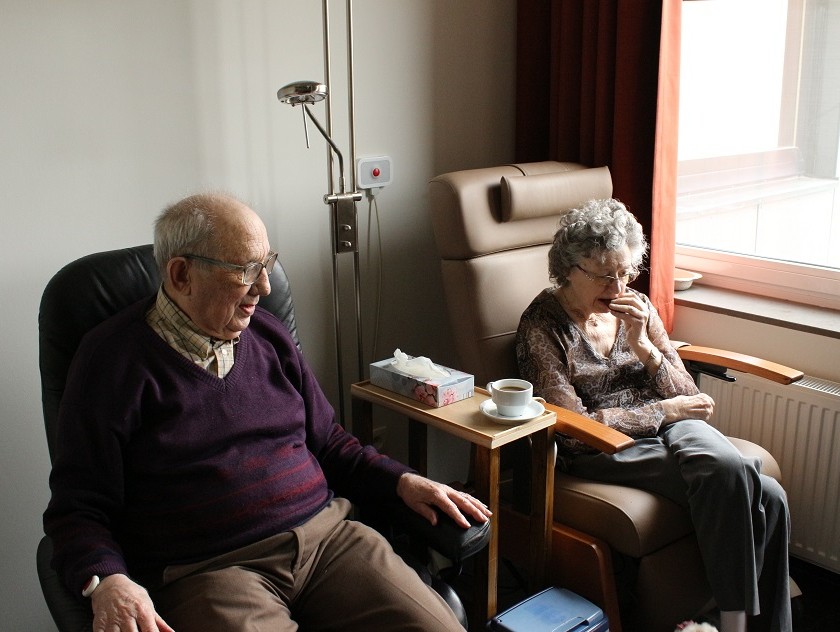 "With an aging population and lessons learnt from impact of Covid-19, it's imperative that we, as a society, protect and maintain the dignity and quality of life of our older generation."
Glancy Nicholls Architects has won numerous awards for its social care buildings, including a RIBA award for its Meadow View scheme in Matlock. The project also won the prestigious MacEwen Award in 2018, which celebrates architecture with a social purpose.
GNA's latest care home, The Ada Bellfield Centre in Belper, was handed over to Derbyshire County Council earlier this month and, due to its forward-thinking design, is temporarily being used as an isolation unit for Covid-19 patients prior to residents moving in.
Danielle, along with her colleagues, is now calling for the industry to adopt new minimum standards for the design of future care homes across the UK.
She said: "It's imperative that we raise the bar with regards to the design of care homes in the UK. Care homes have been badly hit by the recent outbreak of Covid-19 and we need to learn from this in order to adopt best practice in the future. We must deliver high quality environments with the flexibility to respond to future outbreaks of this nature, ensuring the safety of residents and staff.
"New minimum standards should include the provision of multiple smaller shared spaces throughout the building offering different rooms for different functions, a minimum width of 2.5 metres in all shared spaces (including corridors) and private bathroom facilities for all residents.
"Bright, light spaces with plenty of windows for ventilation should also be included. Where possible, we should design care homes so that residents can be grouped into separate households of between 8 and 10 people, with their own common areas. Layouts should be carefully planned so that each household can be accessed by staff and visitors without having to walk through another household, thus decreasing the risk of spreading infection. To achieve this, the overall capacity of a care home will need to be reduced.
"We should also learn from best practice in other countries where spaces are designed to enhance residents' emotional and social wellbeing. In Holland for example, best practice care homes incorporate more outdoor 'pods' and social spaces for residents, providing private and secure areas for people to meet friends and family.
"There is overwhelming evidence that access to quality, external space has a positive impact on physical and mental health, so an emphasis on providing quality outdoor space will be key to improving the quality of care home design in the UK."