Business booms for digital studio
Business is booming for Birmingham digital studio adaptable which has more than lived up to its name during the tough times brought about by the coronavirus lockdown.
The digital studio, which celebrates its seventh anniversary this summer, has enjoyed one of its busiest ever periods of new client partnerships and team growth, thanks to its decisive action during the global health crisis.
While businesses across the UK scrambled to get used to the biggest ever experiment in homeworking during lockdown, adaptable managed to partner with a raft of new national clients by tendering, designing and completing projects via remote working and video calls.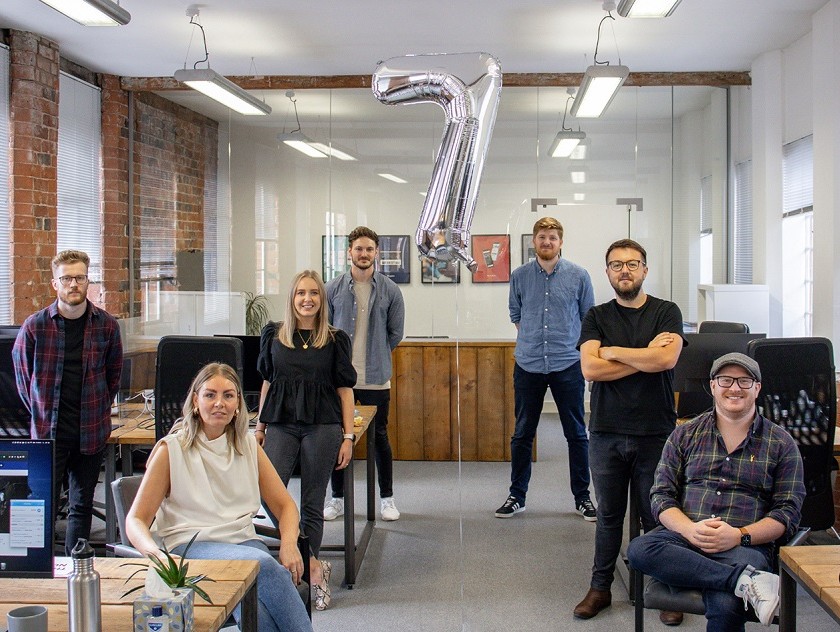 The Jewellery Quarter agency pitched and secured a major digital project for a historic UK-based fast moving consumer goods brand with the team presenting its ideas for a new digital experience to the company's board virtually and they will work across the corporate and consumer arms of the business.
Also among the list of new client partnerships is Boss Design. Boss briefed adaptable to create a new direct to consumer offering in the form of Boss at Home. The new Shopify ecommerce website features story-driven product pages and interactive product renders which showcase the quality craftsmanship on offer from the global brand.
Other highlights include helping Birmingham-based property specialists Centrick launch their new commercial arm online and new digital projects for a property investment company, which adds to adaptable's growing portfolio of property clients.
adaptable has also welcomed two new members to the team at its Victoria Works studio.
Faye Jones joins as digital project manager. Having worked with leading brands in the property sector such as Seven Capital, Faye brings valuable management experience to support the agency's clients on a daily basis across various complex digital projects.
The other new face is Heather Williams, who has worked with national health and media brands such as Sk:n and PM Connect. Heather brings boundless enthusiasm and a keen eye for detail in her role as digital designer.
adaptable was launched in 2013 by Dan Cooper and Olly Sorsby, who met at Birmingham City University.
Dan said: "When Olly and I founded the business seven years ago I don't think we could have ever imagined having to navigate our way through a crisis like Covid-19. While it's been a challenge, I'm prouder than ever that we've been able to get through it as a business and celebrate our birthday with the strongest set of financials and expanded, talented team to date."
Pictured: New recruits Faye Jones (front, seated) and Heather Williams with the adaptable team