Law firm backs plastic waste campaign
A Birmingham law firm is backing a charity that campaigns against the damage that plastic waste causes to the local environment and wildlife.
Kang & Co Solicitors, which also has offices in Milton Keynes and London, has made a £500 donation to W.A.S.U.P (Walsall Against Single Use Plastics).
Solicitor Manjinder Kang said: "I am a keen supporter of local charities and when I saw the good work W.A.S.U.P was doing to promote awareness of the risks caused by plastic waste, and how small changes in our daily lifestyles can significantly reduce plastic pollution, I was keen for Kang & Co Solicitors to support this worthy cause."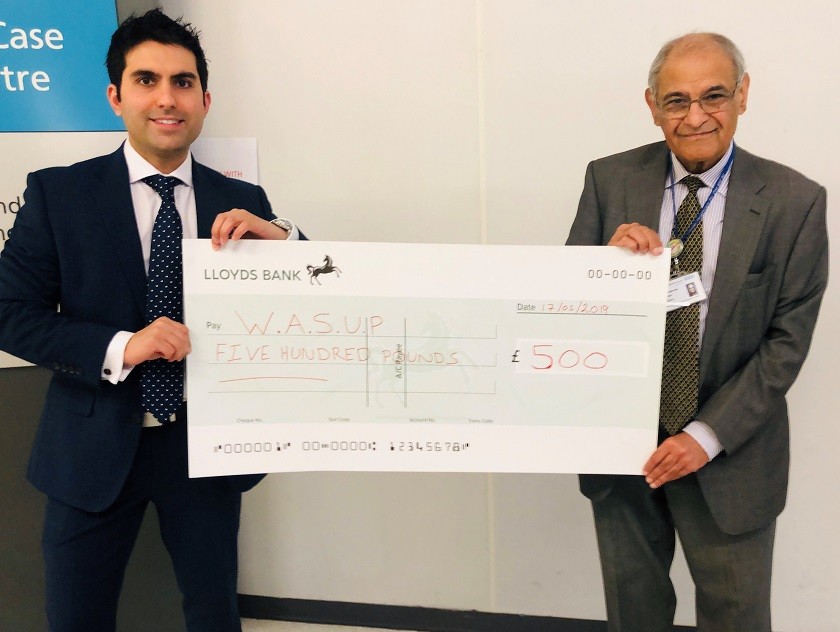 Prof Gatrad, the founder of the charity, said: "It is only with the help of people like Manjinder Kang that I am able to do the work I do.
"I founded WASUP two years ago and it's about raising awareness of the scourge of plastic, educating schools and the community, and encouraging litter cleans both on the streets and the canals.
"We have many schools that are part of WASUP, as well as WHG, Homeserve, McDonalds, Walsall College and the Manor Hospital. In addition all faith groups help clean up litter at least once a week and this has helped community cohesion no end. I'm hoping the Walsall model will be replicated in other parts of the country."