Global investment partners acquire apartments
Regeneration at Westminster Works, Birmingham, has been given a vote of confidence, after a specialist property investor brokered a deal that sees global investors acquiring 41 apartments.
Gary Powell, managing director of Admired Properties, worked with developer High Street Residential, brokering the deal through his global investment partners.
Westminster Works (located close to the proposed high-speed rail network HS2 linking Birmingham and London) is on the edge of the second city's Southern Gateway £1 billion regeneration zone. It is currently being developed into seven storeys with 220 units, comprising one and two bedroom apartments.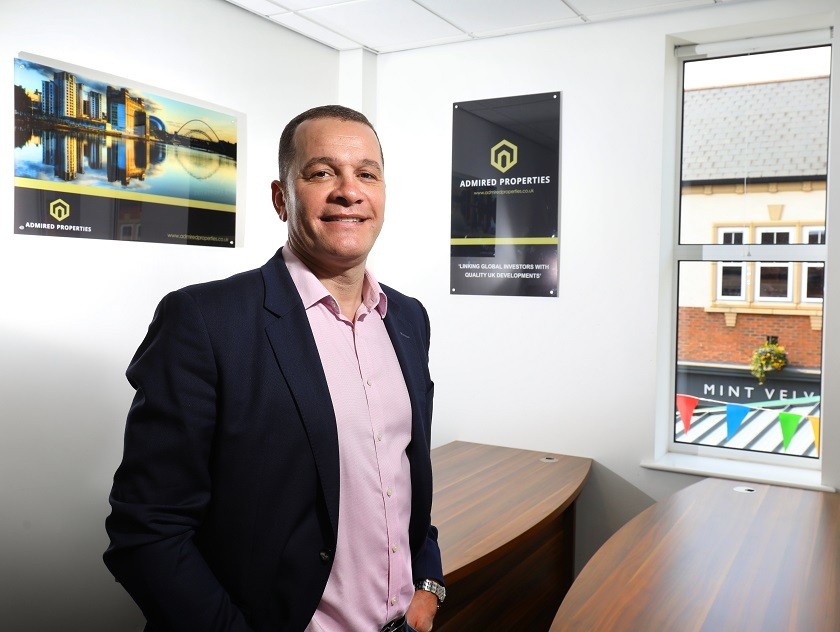 Gary said: "It is an excellent time for property investment in the UK. Demand for housing is outstripping the supply and our global investment property partners are all keen to be involved in the much-needed developments that are happening around the country right now.
"Looking to the future, we know that the need for new housing is only set to increase and we have investors on standby who we can line up with developers at the touch of a button."
Gary worked both in the UK and Asia markets for over 20 years before establishing Admired Properties in 2017. The company, which specialises in linking global investors (predominantly from Asia) with UK developers, has previously worked with High Street Residential brokering 70 sales at the prestigious Middlewood Plaza, Manchester and 50 at Hadrian's Tower, Newcastle.
Tony Morrin, head of investment sales at The High Street Group of Companies, said: "Working with Admired Properties allows us a level of reassurance as it provides a wealth of exceptionally credible global contacts with investment property partners that are positively looking for opportunities in the UK.
"Knowing we can call upon such a well-connected and respected business that consistently brokers a significant proportion of properties for The High Street Group is a huge confidence boost when it comes to working on such large scale developments."
Pictured: Gary Powell, managing director of Admired Properties