Estate management experts appointed
A well-known businessman and property investor has appointed Principle Estate Management to look after his stock – including a block of apartments in Birmingham's Jewellery Quarter.
The deal is the third major contract in the city suburb that Principle has won in the last two months.
The Square on the Square on Caroline Street, just off St Paul's Square, was built in 2005 and contains 22 leasehold apartments built in 2005.
Principle will collect ground rents, arrange full maintenance and administer service charges to leaseholders at the property. The contract also includes rent collection for a shop on Oak Tree Lane in Selly Oak, Birmingham.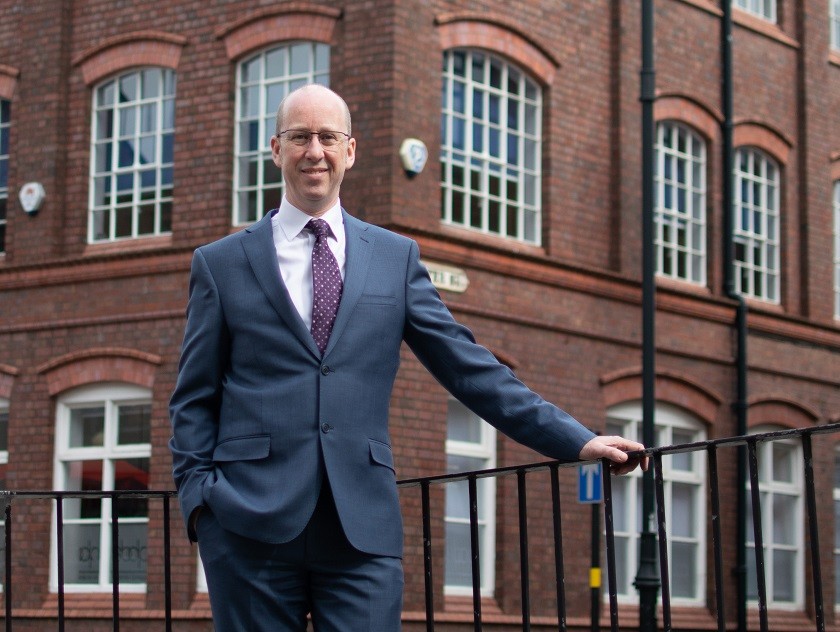 The client is Simon Cuthbertson, a chartered accountant who worked in senior positions at BDO, that was once Coopers & Lybrand and then PricewaterhouseCoopers, including a spell in Liberia during a military coup in 1980.
Mr Cuthbertson, who is now on the boards of various companies said: "I am a professional person with a diverse range of business interests which includes property investments, and I want my properties professionally managed.
"The directors of Principle are well-respected property professionals and Principle's reputation is growing, so they were the obvious choice."
The Jewellery Quarter property's contract is slightly complex because the land was previously owned by St Paul's Club, which has access via The Square on the Square to apartments in its own building.
The development was also built in two phases, and although it now operates as one building the leases and service charges for the two phases are separate.
Brett Williams, managing director of Principle, said: "This contract needed someone who can get their head around these complications and, with the leases, have systems to properly allocate expenditure. Meanwhile, the client had inherited a family investment with the shop rental and wanted someone who could also look after a commercial property.
"Principle is able to handle this because it's a mixed property management specialist catering for all property and tenure types, not just traditional block management. I know we can do a really good job balancing the myriad of technical requirements of health and safety and landlord and tenant legislation, whist delivering excellent customer service to occupiers."
Principle was launched in 2018 by Mr Williams, a chartered surveyor and a past-chairman of the Association of Residential Managing Agents. The company is based at Cornwall House in Lionel Street, Birmingham, and offers a national property management service.
Pictured: Brett Williams of Principle Estate Management