Auto retail business motors through
A car sales and service centre in the West Midlands that was only established six years ago is on course for a record year, despite the economic turmoil inflicted on the automotive retail sector by the pandemic.
Located at Monkspath Business Park in Solihull, Motorserv UK has bucked the trend by diversifying its proposition, to include premium used car sales which complements its core maintenance and repair work.
Owned and run by Solihull-based entrepreneur, Kamran Saleem, the business has increased annual revenue from £400k to over £4 million in just four years.
For a period of six months during lockdown, Motorserv came to the aid of the NHS by providing five vehicles to GPDQ as part of Birmingham City Council's Covid-19 Response Team, for emergency doctors to assist the ambulance service.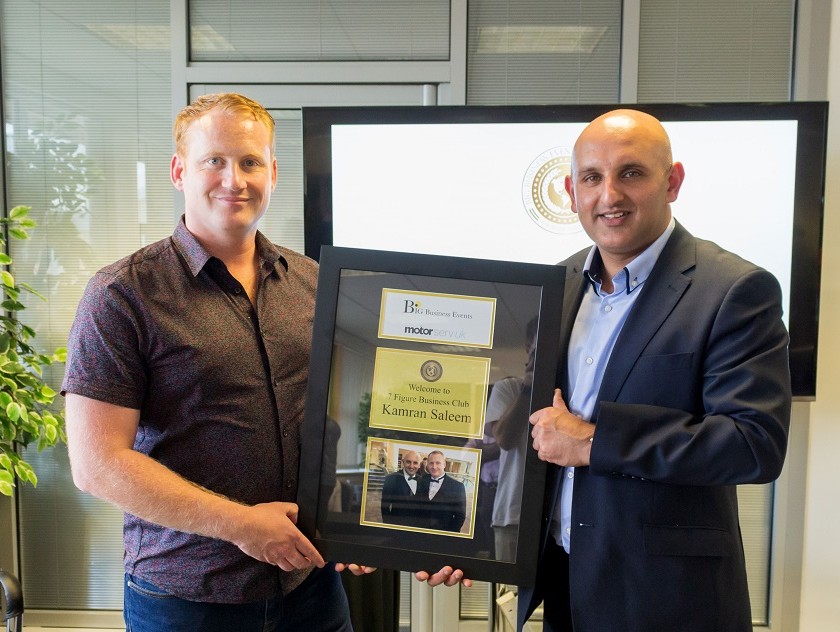 The saloon vehicles sourced by Motorserv required air-locked boots to avoid cross-contamination of PPE from each patient visit. The business was also actively involved in the distribution of PPE and hand sanitiser across the area and has dedicated part of its workshop as a depot for food and parcels donated by the public in support of key workers and local homeless citizens.
Marketing initiatives such as 'no pass no fee MOT' and 'brake pads for life have proven so popular that the business has benefitted from a surge in social media referrals, totalling over 37,000 followers. Saleem's continual investment in staff training, equipment and customer facilities has also helped Motorserv to earn numerous national awards, including the title of UK Garage of the Year in 2017 and Large Garage of the Year in 2018.
Saleem said: "Our focus has always been on delivering beyond the expectations of customers and the pandemic simply strengthened our resolve to support our local community however we could.
"Being in a position to help the NHS by providing vehicles and offering a distribution point for food and PPE has been very rewarding for our team. A lot of goodwill has been generated, which we are now seeing in reciprocation as more new customers are being referred to us for used cars and servicing."
Over the past four years, Saleem has been mentored by UK business coach Adam Stott who was accepted into the prestigious global Forbes Coaches Council in 2020. Despite not being able to hold any live business events since March due to Government restrictions, the Essex-based entrepreneur, who founded Big Business Events in 2016, has achieved double-digit growth of his online training programmes.
Having helped hundreds of entrepreneurs to achieve their dream of building their own business, Stott created the 7 Figure Business Club in recognition of those who have achieved sales of £1million in a year, and Saleem was one of the first recipients to receive the accolade.
Adam Stott said: "With more than 750,000 businesses being forced to close their doors under lockdown, the pandemic has levelled the playing field and created the opportunity for entrepreneurs to pivot their offer and identify new opportunities.
"Kamran's business is a textbook example of a company that has continued to keep the customer front and centre, during very challenging economic circumstances. Motorserv's appreciation of social media has enabled it to adapt quickly and keep its audience updated, as well as demonstrating how it is supporting its community.
"Start-ups and SMEs are crucial to the nation's financial recovery, so Kamran's entrepreneurial drive, willingness to invest and commitment to delivering first-class customer service will propel Motorserv to future success."
Pictured: Big Business Events founder and Forbes coach, Adam Stott (left) presents Kamran Saleem with his 7 Figure Business Club certificate