Midlands shortlist for entrepreneur awards
Seven business leaders from across the Midlands have made it on to the shortlist to compete for the coveted title of EY's UK Entrepreneur of the Year 2020
They are among 30 entrepreneurs from 25 businesses across the UK who will competefor the title with the winners named in a virtual awards ceremony in November.
Among the Midlands finalists vying for the UK accolade is an entrepreneur and director of an award-winning technology company, the CEO and Founder of an ath-leisure brand which is now the second fastest growing company in the UK, and the managing director of a drug discovery contract research organisation.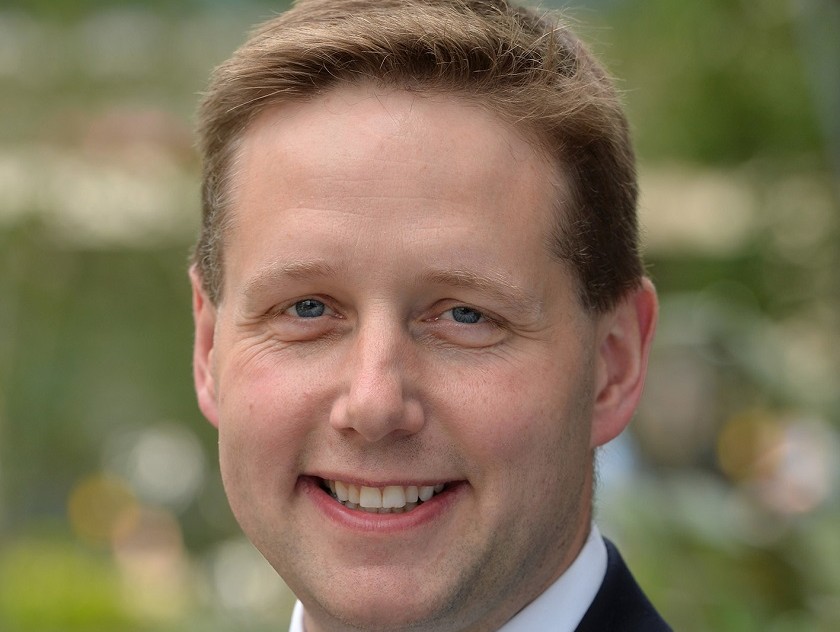 The Midlands' finalists are: Byron Dixon (director of Leicester-based Micro-Fresh, an award-winning technology company, which makes anti-bacterial products); Lucy Woods (CEO of Birmingham headquartered Accident Exchange Limited, a credit hire and credit repair company); Sam Cinkir (managing director of Birmingham-based Este Medical Group, a leading skin and hair specialist); and Ben Francis (founder) and Steve Hewitt (CEO of Gymshark Ltd, a global fitness apparel brand, one of the fastest-growing UK companies, that has secured unicorn status), which operates out of GSHQ at Blythe Valley Park.
There are also two finalists from Nottingham: Steve Hill (managing director of Light Source Design Ltd, one of the UK's leading telecommunications network delivery partners); and Simon Hirst (of Sygnature Discovery, a drug discovery contract research organisation, that undertakes research for pharma and biotech companies around the world).
The judges said this year's finalists highlighted the vibrant diversity of the UK entrepreneurial landscape, with companies from sectors including technology, consumer, leisure and healthcare, represented across the country. They said in what had been a really tough period of trading for entrepreneurs, it had been uplifting to see so many entrants thriving, and where necessary, a few had been able to successfully pivot and adapt their businesses to the environment.
Marked against six criteria by independent regional judging panels, the shortlist celebrates business leaders who showcase real entrepreneurial spirit and unwavering ambition in solving tomorrow's challenges.
Simon O'Neill, office managing partner at EY in the Midlands, said: "It's a challenging time to be an entrepreneur. Whilst COVID-19 has made it incredibly difficult for business owners to undertake business as usual activities, it has offered an unprecedented opportunity for entrepreneurs to show their agility and spirit of innovation, exploring new markets and expanding their businesses in ways that they may not have imagined 12 months ago.
"It's incredibly satisfying to see the breadth of sectors represented in this year's competition, which reflects the drive and determination of our Midlands entrepreneurs and their focus on achieving their local, national and global growth ambitions. I wish them all the very best of luck at the UK finals."
The Midlands finalists were judged by a panel of fellow entrepreneurs from the region, which included several previous Entrepreneur Of The Year winners. They were: Dawn Berris (CEO of Eden Futures), Debbie Bestwick (CEO of Team17), Gary Fletcher (a non-executive director, chairman and investor in Aquavista), Mark Advani (partner at Livingbridge), Nicholas Georgevic (chairman and CEO of Scrivens Opticians & Hearing Care), and serial entrepreneur Sharonjit Clare.
Joanna Santinon, partner and EY Entrepreneur Of The Year leader, UK, said: "Entrepreneurs are facing one of the most challenging environments we've seen, and we continue to be impressed by their relentless determination and resilience in an uncertain climate. The calibre of all the applicants has been truly inspiring. While some of our finalists have had to navigate a very turbulent year, some have been able to seize unexpected opportunities to accelerate growth."
David Scott, founder and chairman of LGT Vestra, said: "Many of us at LGT Vestra are entrepreneurs and we are delighted to have been able to share our experiences, insights and passion with the applicants we have met. Whilst these unprecedented times have created challenges, it has been inspiring to see entrepreneurs show their resilience, tenacity and ability to adapt. We are delighted to celebrate the finalists' achievements through our sponsorship of EY Entrepreneur Of The Year 2020."
The UK finalists will progress to the UK judging and final, vying for the title, and the overall winner will represent the UK at the EY World Entrepreneur Of The Year in summer 2021, a forum which attracts the world's most inspiring entrepreneurs from more than 60 countries.
Pictured: EY regional spokesman, Simon O'Neill