Trade and investment deal welcomed
A new £1billion UK-India trade and investment deal presents a "fantastic opportunity" for businesses to get UK intellectual property out into more markets.
That's the view of Jason Wouhra, president of Asian Business Chamber of Commerce and chief executive of Lioncroft Wholesale Ltd, reacting to news that the UK and India have agreed on a trade and investment package as well as an Enhanced Trade Partnership (ETP).
The deal will include more than £533 million of new Indian investment in the UK, in vital sectors such as health and technology. Government has said that the package is expected to create 6,500 new UK jobs. The ETA sets the ambition to double the value of UK-India bilateral trade by 2030.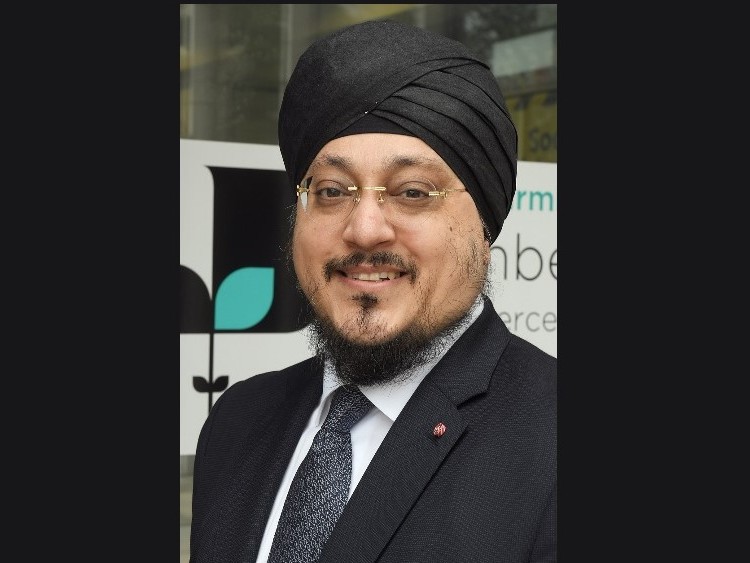 Mr Wouhra said that the deal will help bolster the UK and India's economies. "I really welcome the news that the UK is massively bolstering its trade ties with India, via this new £1billion trade and investment deal. This announcement shows just how important it is to trade with Commonwealth partners, especially with India as it is one of the fastest-growing economies in the world.
"Trade and investment opportunities, such as this one with India, presents a fantastic opportunity to get our intellectual property, our inventions, our technology into more markets. Investments in the health and low carbon sectors, confirmed in the Government's announcement, will be of particular value to businesses in the West Midlands, where these industries thrive.
"India and the UK already have incredibly strong trade ties, and this £1billion trade and investment package will help bolster both economies and expose UK-made products and intellectual property around the world.
"Despite this trade announcement, India is indeed facing an enormous challenge fighting Covid. The current Covid challenges in India are distressing for the world at large and especially for those with connections and families in the country. It is essential for us all to be globally-united in the fight against Covid, we all know individuals who have been affected by this ghastly virus and our support of communities in India will be invaluable to help them improve the current situation the country is in.
"The UK is doing its part to help India overcome these challenges, supplying critical medical supplies and aid. In recent days we have seen momentous efforts being made by UK communities, charities and Government to assist India in its fight against Covid.
"The way that the UK has stepped up and mobilised quickly to help India demonstrates our generosity and willingness to assist our friends in the Commonwealth. We, as a country, must continue to display this generosity wherever possible in future. Despite these challenges, the UK-India bilateral trade news presents fresh hope for future prosperity between our two nations."
Mr Wouhra also backed Greater Birmingham Chambers of Commerce's call for urgent clarity on social distancing and Covid travel restrictions, following comments made by Prime Minister Boris Johnson that there may be some "opening up" of foreign travel on 17 May, but urged for caution.
Mr Wouhra said: "I support the Greater Birmingham Chambers of Commerce and its call for clarity on social distancing measures and foreign travel announcements. While it is essential for our economy to get moving again, this must be done safely.
"Many businesses, such as hospitality and non-essential retail, have suffered a great deal from this crisis. We need to do everything we can to help businesses get back on their feet. Our vaccination rollout, in my view, has been one of the best in the world and many are looking forward to brighter days ahead.
"But we cannot let our businesses down now, we need clarity from Government quickly on social distancing and travel plans so that we don't continue to stifle our economy that has been so badly-damaged."
Pictured: Jason Wouhra