ART share offer too good to ignore
The boss of Birmingham's leading business organisation is backing ART Business Loans – out of his own pocket.
The Greater Birmingham Chambers of Commerce chief executive Paul Faulkner is one of several high-profile regional business leaders to invest in an innovative tax-efficient share offer.
Earlier this year, Paul decided to back local businesses by supporting ART's trail-blazing community share offer, which raised an impressive £250,000 through both individual and corporate investors. The return to investors, in the form of Community Investment Tax Relief, has proved highly attractive, offering financial returns of up to 9.1% per annum for five years.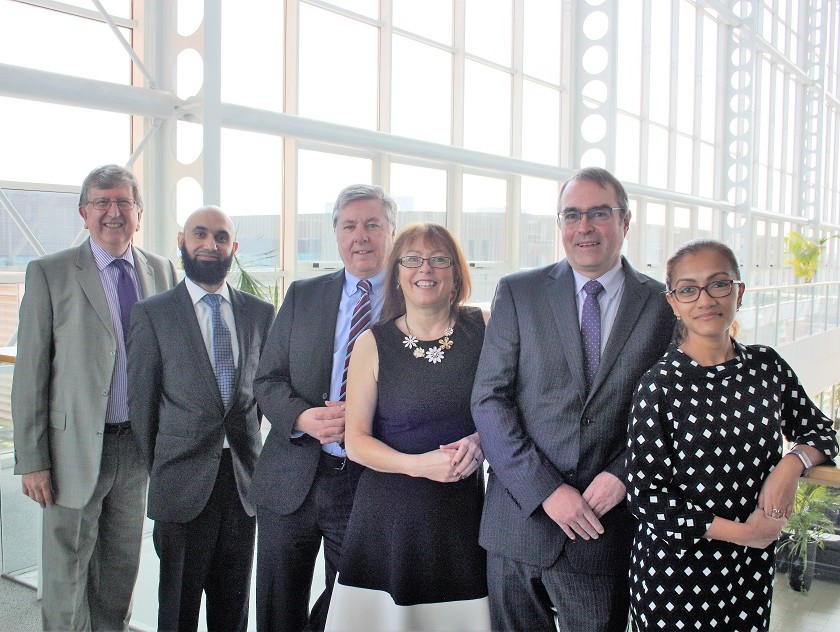 Paul said: "I am delighted to personally support local businesses and the West Midlands economy by investing in ART's share offer."
The Chambers of Commerce boss was joined by other leading members of the West Midlands business sector backing the share offer.
Peter Maskell, former chief executive of the Birmingham Hospital Saturday Fund, said: "I was keen to take the opportunity to provide capital to ART. For me it makes sense as an investment. I get a good return from the tax relief, but importantly I know that my money is being put to good use, helping to support the small business community in the West Midlands, preserving and creating vital jobs. That has to be good for all of us who live and work in the region."
And Caroline Hill, director of HR and corporate services at Wesleyan, said: "We have been a long-term supporter of ART and recognise the invaluable work they undertake to help local business growth. As one of the largest employers in Birmingham we were delighted to become a corporate investor in ART using CITR. This extension to our relationship fits with our mutual ethos and commitment to supporting our local community."
ART's initial share offer has proved a resounding success, raising £250,000 after winning the backing of up to 30 investors.
ART chairman Dr Nick Venning said in his annual report: "The return to investors, in the form of Community Investment Tax Relief, has proved highly attractive; and, when used in combination with the Enterprise Finance Guarantee Scheme, this offers a relatively low risk investment. This share offer will be repeated in the year ahead, closing on March 24, 2020.
"Whilst a commercial return must be at the core of our business model and offer to investors, many also believe in our social mission and are attracted by the benefit to the West Midlands economy and local communities that their investment makes possible; some value both. Businesses supported, jobs created/sustained and community impact remain key to what we do."
Under the scheme CITR gives a deduction of 5% of the amount invested through an investor's income tax or corporate tax bill each year for five years. An investment of £10,000 would equate to £500 per year tax deductions or £2,500 over five years. To be eligible for CITR, shares must be held for a five-year period.
ART's pioneering share offer uses the Ethex Social Investment platform, enabling individuals and organisations to buy between £500 and £100,000 of community shares.
Pictured: The ART Business Loans team