Kirsty Cove
Kirsty Cove is head of sales and lettings at FleetMilne in Birmingham and she has been with the company for almost seven years. They specialise in residential sales, lettings, property management and consultancy.
EXPLAIN A TYPICAL WEEK IN YOUR WORKING LIFE: Every day is completely different. You can go from having a structured diary working on stats and reports, to emergencies landing on your desk and having to drop everything. I'm never shy to get stuck in with viewings myself if the demand is there.
WHAT IS THE BIGGEST CHALLENGE FACING YOUR INDUSTRY RIGHT NOW? Everchanging legislation. Having to compromise costs without having to compromise our service.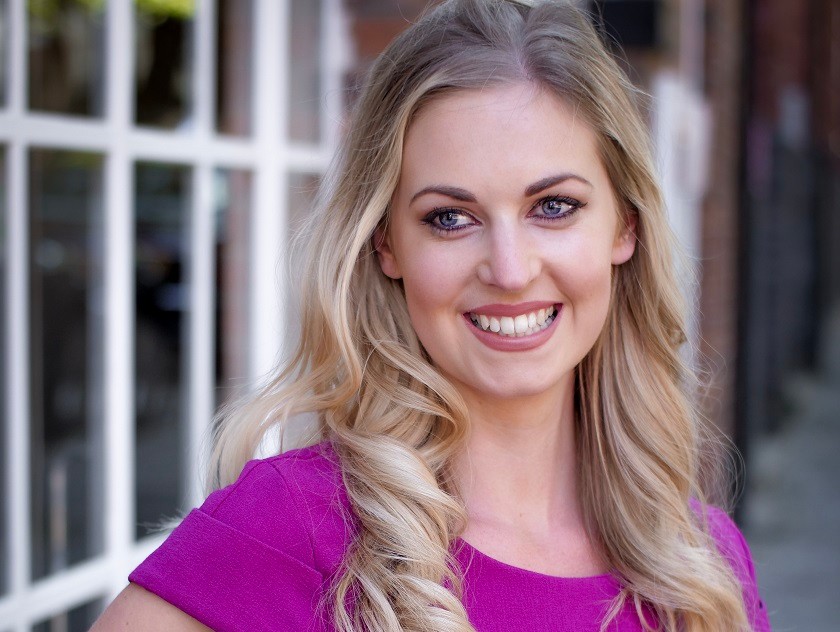 AND WHAT ARE THE BIG OPPORTUNITIES? Various private rental sector schemes being introduced to the market, offering something different for tenants. There are also some great new developments being released that we're really keen to represent.
HOW DO YOU GET THE BEST OUT OF YOUR STAFF? Lead by example, offer enthusiasm, humour and regular snacks.
WHAT WAS YOUR LAST MEETING ABOUT, HOW LONG DID IT LAST, AND WAS IT PRODUCTIVE? We have daily morning meetings to monitor our active stock, discuss offers and strategies to let/sell different apartments. These last around 20 minutes and are always productive, giving everyone a goal for the day ahead.
HOW MANY EMAILS DO YOU GET IN A DAY, AND HOW MUCH TIME DO YOU HAVE TO READ THEM? Around 25-50 depending on the time of the year. There are never enough hours in a day so prioritising (and copious amounts of coffee) is key.
DO YOU ANSWER WORK CALLS OR EMAILS AT HOME? WHAT'S THE RIGHT WORK-LIFE BALANCE? I tend to monitor emails and answer anything urgent. I find it more relaxing knowing what's going on. I have a separate work phone which I think is important to a work-life balance, otherwise who knows what I'd be agreeing to after 3 glasses of wine.
HOW DO YOU HOPE YOUR COLLEAGUES WOULD DESCRIBE YOU? Hard-working, charismatic, dedicated.
HIGHLIGHTS OF YOUR CAREER SO FAR? Being involved in the launch of Birmingham's first private rental sector scheme; assisting a client in achieving £20,000 over asking price for their apartment due to our unique marketing approach; working with Envision to help a local school with winning a grant to improve their local community.
ANY PARTICULAR FAUX PAS OR EMBARRASSING MOMENTS IN YOUR CAREER YOU WOULD PREFER TO FORGET? Speaking to a new client, comparing their new born baby to my newly purchased cat. Apparently they're not so similar…and that first office Christmas party… we've all been there.
PET HATES? Dishonesty and rudeness. Estate Agents have a bad rep as it is, without people being dishonest and painting an incorrect picture just to win over a client. I live by the motto 'treat people how you like to be treated' and sometimes that means having a difficult, honest and frank conversation but at least your client can make an informed decision.
IF YOU COULD GO BACK AND GIVE YOUR YOUNGER SELF SOME WISE ADVICE, WHAT WOULD IT BE? Don't be afraid to voice your ideas and opinions; ask questions, make notes and refer back to them; and when your vision gets blurry, you've probably had enough to drink. Go home.
HOW DO YOU RELAX AWAY FROM WORK? Travelling! Whenever and wherever I can.
WHAT DO YOU BELIEVE IS SPECIAL ABOUT THE BIRMINGHAM BUSINESS COMMUNITY? For the second biggest city in the UK, I find the business community to be relatively tight knit.
TELL US SOMETHING ABOUT YOU THAT MOST PEOPLE PROBABLY WOULDN'T KNOW. I started work at 13 selling fruit and vegetables… on £1 per hour! I honestly think this helped mould the person I am today having started working at a young age.
YOU CAN TAKE ONE BOOK, ONE FILM AND ONE CD ONTO A DESERT ISLAND – WHAT WOULD THEY BE? Book - Sapiens; film - The Greatest Showman (don't judge); CD – some sort of old school RnB mixed tape.
YOUR FIVE DREAM DINNER PARTY GUESTS, DEAD OR ALIVE? Robin Williams, Will Ferrell, Nelson Mandella, Will Smith and Anne Frank
WHAT WOULD YOU CHOOSE TO EAT FOR YOUR LAST SUPPER? Dominos Pizza with a Five Guys burger on top. And loaded fries. And a milkshake (RIP cholesterol).