Investors show continued confidence in city
Investors are showing continued confidence in the West Midlands office market as deals during Q3 totalled £146 million, far surpassing the region's 10 year quarterly average.
New data released by GVA in its quarterly Big Nine report shows that activity was led by RPMI Railpen's £95 million acquisition of 2 Colmore Square (pictured) and Cannon House, the largest investment deal to take place in Q3 in any of the UK's nine largest regional cities.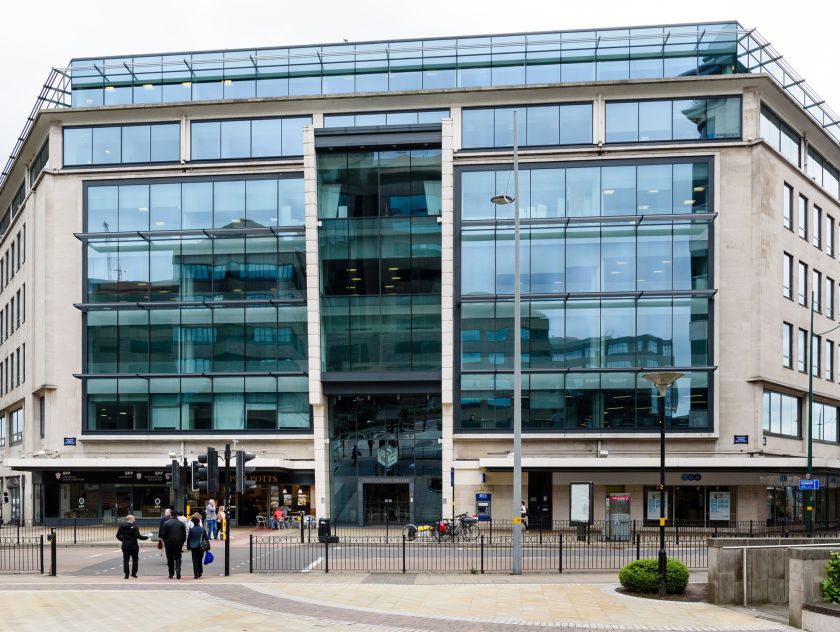 The total of £146 million is almost double the 12 month quarterly average of £76 million and is greater than the 10 year quarterly average of £99 million for the region.
The out of town market in the region also proved extremely popular with investors, with two deals in the West Midlands listed in the five largest Investments of their type.
Squarestone Growth LLP completed a deal to purchase 2 and 3 Eagle Court - home to the regional headquarters of Virgin Media - from Aviva Investors for £21.6 million, while Investin PLC acquired Sapphire Court in Solihull for £12 million from Cauldwell Properties.
Jonathan Hillcox, GVA said: "The West Midlands is certainly bucking the national trend in the investment market and continues to attract investors within the UK and overseas to invest in city centre and out of town locations.
"An increasing amount of parties are looking to the regions to seek greater value outside of London, and Birmingham is as popular as any regional city in the UK at the moment.
"The ongoing large-scale development, the improvements to infrastructure with HS2 and the commitment of major employers gearing up for long-tern futures in the region are all positive signs for the future prospects of Birmingham, which provide an underlying confidence that the region is well equipped to support significant deals.
"While some areas are seeing more subdued markets with Brexit on the horizon, the West Midlands continues to show signs of strength and continues to progress steadily."
Published quarterly, the Big Nine report compares commercial activity in the UK's largest regional cities. Other findings from the report showed that almost £4 billion has been invested in office locations in the region, the second highest of all of the regional cities behind Manchester.