Cornwall Buildings transformed
Bruntwood Works, one of the largest property providers in the UK, has transformed Birmingham's historic Cornwall Buildings as it completes the £1.3 million refurbishment project.
The interior of the grade II-listed building has been transformed into a workspace with the vibes of a boutique hotel, and is now home to a community of like-minded businesses based in the heart of the city's business district.
The new interior provides a space that celebrates the building's Victorian heritage but adds a striking layer of contrast with contemporary interiors, modern art and cutting-edge design.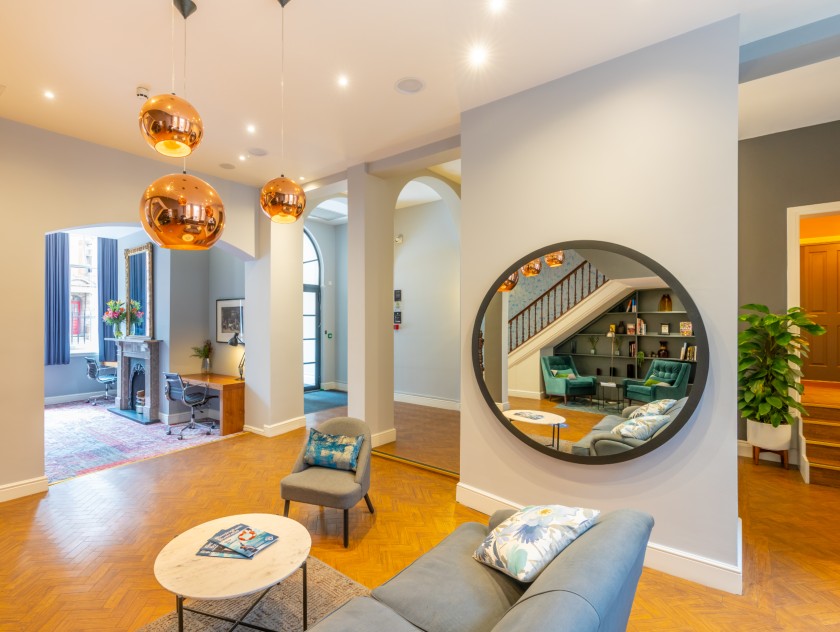 The works include chic serviced offices with hand-chosen artwork and stylish décor that provide a home away from home for businesses and their employees, as well as new flexible workspaces such as break-out areas, hot desks and a business lounge for coworking that create an ideal workspace for everyone, whatever their working style.
No two offices are the same, and Bruntwood Works will help businesses to stamp their own personality on their workspace, even helping them to choose their own William Morris wallpaper. There's also an artist studio in the basement, home to two local artists who won free studio space for a year in 2019 as part of Bruntwood-Grand Union's artists-in-residence scheme, which was designed to help kick start careers of young or emerging artists in Birmingham.
Businesses get access to this and more, with the addition of a variety of meeting rooms and communal dining areas to ensure there are a variety of spaces that encourage colleagues to come together and collaborate. Further amenities include access to state-of-the-art gym facilities, bike storage and a roof garden at Cornerblock, which is right around the corner and happens to be Birmingham's largest roof terrace.
Rob Valentine, director of Birmingham at Bruntwood Works, said: "Cornwall Buildings is a historic and iconic building in the heart of Birmingham, so it was only right that the transformation did it justice. We've played heavily on the building's heritage in the design to create a space that celebrates its original features while creating the vibe of a boutique hotel that means our customers have a comfortable and relaxing space to work from - one they feel at home in.
"The flexibility of the space and level of service we provide is also really important. We've ensured our spaces can be bespoke to each business in order for customers to adapt and grow with us."
Bruntwood Works offers a bespoke, flexible service for businesses, making it easy for them to adapt and grow in a professional and personalised environment. The team provides more than just a workspace, with regular pop-up events, networking breakfasts and book clubs. These connect businesses to a wider community and a world of inspiration, to help them flourish. Everything's on hand from the moment businesses arrive, to the moment they leave.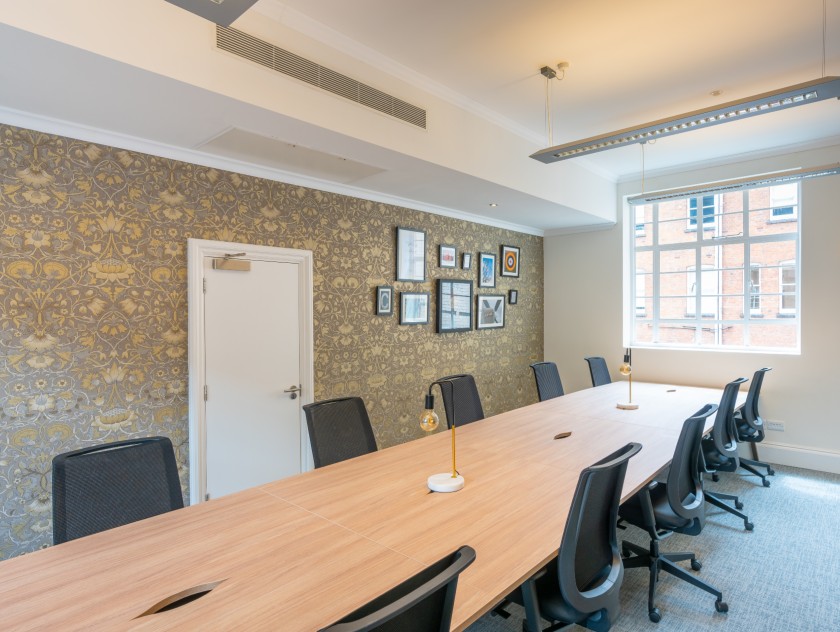 Whether a business wants to rethink their office space or has specific requirements they need meeting, the Bruntwood Works team sees that everything's just how they want it.
In addition to serviced office space, which incorporates rent, business rates and service charge into a single cost per desk, Cornwall Buildings also provides coworking spaces suitable for freelancers, start-ups and mobile workers. This enables customers to choose a hot desk, while still benefiting from the support of Bruntwood Works' high-quality communal facilities and on-site customer service team.
Cornwall Buildings is located in the centre of Birmingham, less than seven minutes to walk to New Street or Snow Hill stations. The refurbishment was designed by Birmingham-based Associated Architects and its completion follows the news that Bruntwood Works' workspaces have been deemed Covid-secure by the British Safety Council, following an independent audit as part of its new Assurance Assessment Service.
For more information please contact Justin Ford on 07918 557 438, or email justin.ford@bruntwood.co.uk
Or visit: justask.bruntwood.co.uk
*This commercially backed feature appeared in the October/November 2020 issue of Birmingham Business.