Architect takes up presidential role
Intervention Architecture's (IA) project architect Marina Strotz, who is behind some of the city's most exciting design projects, has been announced as the new president of the Birmingham Architectural Association.
Building on two years as vice president, where she was pivotal to making the group the most successful RIBA chapter in the UK outside of London, she is focused on the big opportunities that the city's current property boom brings to the industry.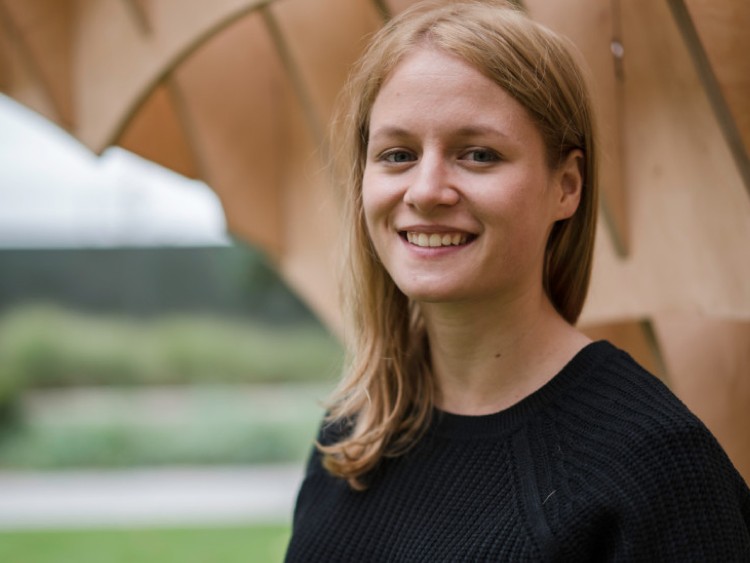 The newly-appointed president has formed an all-female team to lead Birmingham Architectural Association (BAA), which was founded in 1874. Now at the helm, Marina is joined by vice president Amy Francis-Smith (PHD Architects) and secretary Alison Doran (BDP Architects).
The trio will aim to capitalise on the city's thriving property and construction scene; highlighting the investment and major projects that are creating a whole new identity for Birmingham.
Marina brings over seven years' experience to her new role, having delivered projects and worked closely with clients at all stages of the design process; from joinery connection details to large-scale new builds, for both domestic and commercial clients.
She said: "As president, I hope to continue to promote great architecture and design within Birmingham; championing issues and opportunities while fostering new and existing relationships across the construction industry. I'm proud to take a stand as a young, energetic figure within this industry and hope to become a role model for the next generation, who have a burning passion for design and architecture, with dreams of turning their passion into a profession just as I did not so long ago".
Having graduated from the Birmingham School of Architecture at Birmingham City University, with a BA and MA in Architecture, Marina joined Intervention Architecture over two and a half years ago. She gained her part three architect final professional qualification whilst working at the Digbeth-based agency, which was recently crowned Architects Practice of the Year at the Midlands Property Awards.
Marina's professional portfolio with the IA team consists of some well-known sites in and around Birmingham - the delivery of the Illustrator's Botanical House and Umberslade Farm Park's new build soft-play centre, which sits in a green belt, were both projects she led and gained planning permission for. In addition, she secured The Birmingham Whisky Club in the Jewellery Quarter and Sarehole Mill Bakehouse's listed consents, both owned by the Birmingham Museums Trust.
Intervention Architecture founder, Anna Parker, said: "Marina is a shining star in the architecture industry and we're so lucky to have her as part of the IA team. She's led on some really fantastic projects but regardless of scale, her passion is always to create great-quality and crafted designs tailored to any budget.
"Her promotion to BAA president is so well-deserved and I know that she'll grab the opportunity with both hands; bringing our industry even closer together to celebrate success, share best practice, and continue building the opportunities for architecture across the city."
Pictured: Marina Strotz