Making sweet music with sponsorship deal
Financial and professional services group Smith & Williamson has announced it will continue its partnership with the City of Birmingham Symphony Orchestra (CBSO) for a second year.
The partnership will see the two organisations continuing to work together in areas of mutual interest, including the commitment of both parties to community work in addition to business and client engagement. It is also a fabulous opportunity for Smith & Williamson to engage with an internationally-renowned organisation and its important work during its centenary year in 2020.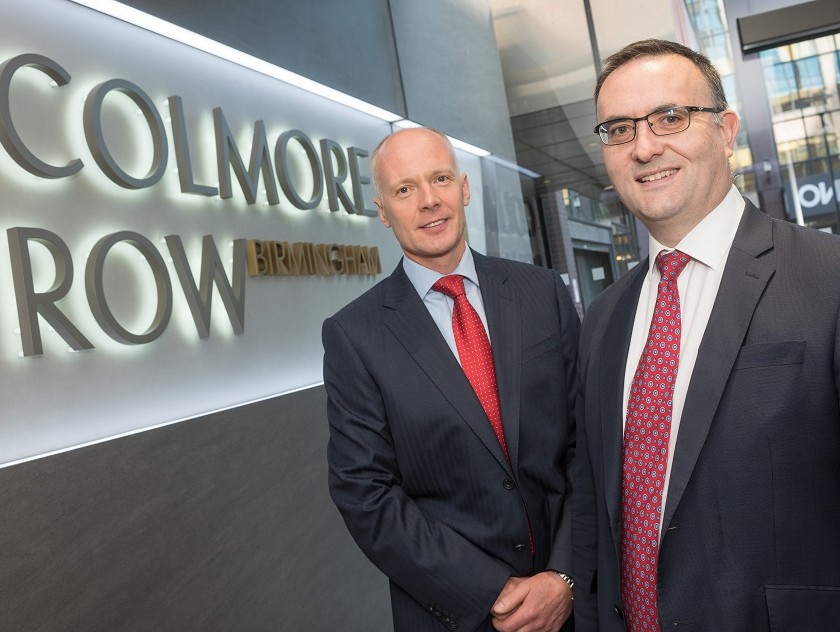 Smith & Williamson will be sponsoring two concerts at Symphony Hall, Birmingham in the coming season; an evening of Haydn and Mozart on Wednesday November 27 and Schubert's "Great" Symphony on Thursday February 13.
The CBSO celebrates its centenary in 2020, and planned initiatives to mark this milestone include the opening of the Shireland CBSO School in Sandwell – believed to be the world's first non-selective, non-fee-paying school to be established in collaboration with an orchestra – plus extensive worldwide touring plans, a series of celebratory concerts in Birmingham and a landmark project to commission 40 brand new pieces of music.
Stephen Drew, professional services regional managing partner at Smith & Williamson in Birmingham, said: "The CBSO is a beacon of cultural life in Birmingham and the West Midlands, as well as being one of the world's great orchestras.
"Smith & Williamson has deep roots within the city's business, professional and social life, so our sponsorship of the CBSO is a natural fit for us at a time of ambitious growth when we are investing in our people and infrastructure - and thereby in the city itself."
Mark Willis, partner and head of investment management at Smith & Williamson in Birmingham, said: "It's a real honour to be continuing our partnership with the CBSO and we are particularly looking forward to welcoming our clients and friends to our two special concerts in the coming months."
CBSO chief executive Stephen Maddock OBE said: "We are delighted to continue to work with Smith & Williamson as a Platinum Partner. This is an important year for the orchestra as we launch our centenary celebrations, and we have landmark concerts, international tours and community initiatives planned.
"We are looking forward to sharing this special season with Smith & Williamson, and to working together to celebrate their investment in the city and the orchestra at such an important time."
Pictured: Mark Willis (left) and Stephen Drew of Smith & Williamson