Promotions hat-trick at finance firm
Business and finance adviser Grant Thornton in Birmingham has promoted three senior members of its 30-strong Midlands advisory team to director.
Rob Parker joined Grant Thornton in 2015, focusing on the lender market and supporting Grant Thornton's national pensions team, with whom he has worked on a number of high profile projects over the last 12 months. Parker has played a leadership role on numerous Midlands restructuring team assignments including Economy Energy, Colson Castors and Covpress.
Specialising in restructuring for 19 years, Jon Roden joined Grant Thornton in 2016 and works with a range of businesses facing financial or operational challenges. One of his primary areas of activity is supporting Grant Thornton's work within the asset-based lending sector. During his time at the firm Roden has acted as administrator on a number of key assignments including Fogarty, Gee Effluent and Tyres on the Drive.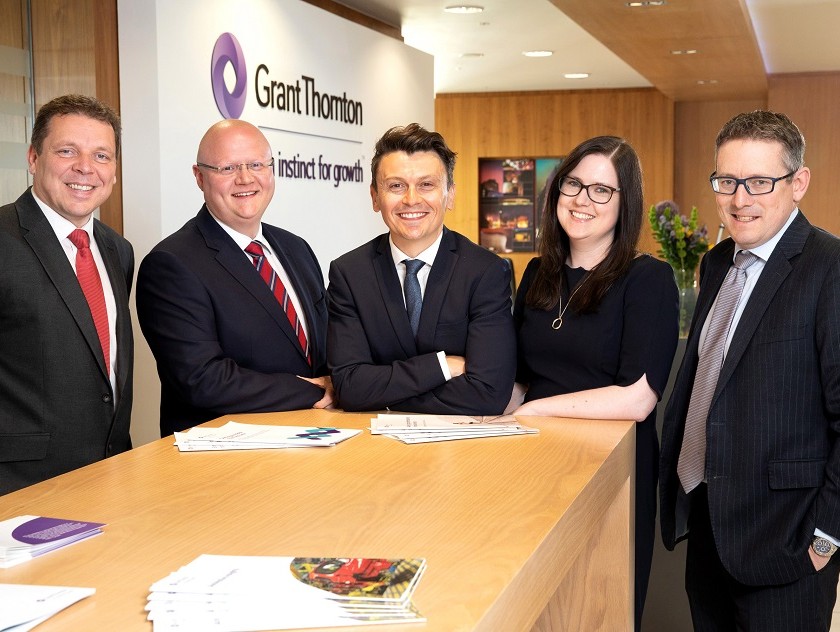 Helen Wheeler-Jones also joined Grant Thornton in 2015 and focuses on supporting and building Grant Thornton's restructuring advisory and lender offering across the Midlands and East Anglia regions. Wheeler-Jones has played a leading role on many of the firm's complex and investigatory assignments including All Leisure Holidays and HPI Racing.
Eddie Williams, partner and head of Grant Thornton's restructuring team in the Midlands, said: "Rob, Jon and Helen's promotions are recognition of their hard work since joining Grant Thornton and each of them has contributed enormously to the team, and our many successful projects, which has grown significantly in the last four years.
"They are all recognised as trusted advisors within the market and have played key roles in restructuring and rescuing business and preserving thousands of jobs within the region over this period. Their promotions to director, alongside further new members, enable us to continue supporting our restructuring clients across the region in what we believe will be busy times ahead."
David Hillan, practice leader at Grant Thornton in Birmingham, said: "Our local restructuring team has gone from strength to strength in recent years, as shown by its appointment to several very high-profile cases. Rob, Jon and Helen's individual fields of specialist expertise enhance an already exceptional group of people and with their promotions to director, I very much expect the team to continue its growth trajectory."
Pictured: From left, David Hillan (practice leader at Grant Thornton in Birmingham), Rob Parker, Jon Roden, Helen Wheeler-Jones (all newly-promoted restructuring team directors), and Eddie Williams (head of Grant Thornton's restructuring team in the Midlands)