Pharmacy deal secured in Birmingham
A Birmingham pharmacy is under new ownership following financial support from Barclays.
Heartlands Pharmacy, on Towpath Close in the Bordesley Green area of the city, has been purchased by Deepak Gupta – a pharmacist with over eight years' experience of running both corporate and independent pharmacies in the Midlands.
The well-established pharmacy has been in the Bordesley Village Centre for 22 years. Mr Gupta has plans to build on the current range of stock and services provided to include flu jabs and medical reviews for the local community.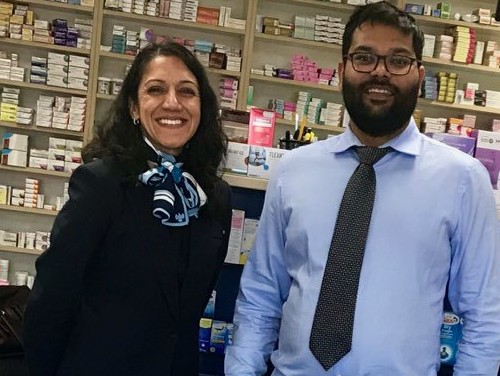 He said: "It has always been my ambition to have my own pharmacy. I am looking forward to meeting the local community and working with them to offer new services to the area."
Finance was provided by Barclays, and Baljit Soomal (business manager in Birmingham who worked with Alex Stanford, business development manager in Barclays to support this new client) said: "I am delighted we have been able to support Deepak with the purchase of his first pharmacy and wish him every success for the future."
The business was introduced to Barclays by Gary Boyce of Christie Finance.
Pictured: from left, Baljit Kaur (Barclays) with Deepak Gupta