Locksmith has key to home security concerns
A Birmingham-based locksmith has opened a new home security shop following evidence that householders have become more security conscious during lockdown.
Tony Harris became a franchisee of Burton-based national locksmith firm LockFit at the start of 2019 and soon saw his franchise empire expand to encompass four additional territories in the West Midlands.
But the demand for increased home security measures during lockdown has been so great that he has now opened his first high street shop – Home Secure Store – in Cotteridge.
Already open to the trade, the store, which sells everything from locks and windows to CCTV systems, is ready to welcome everyone from today (April 12).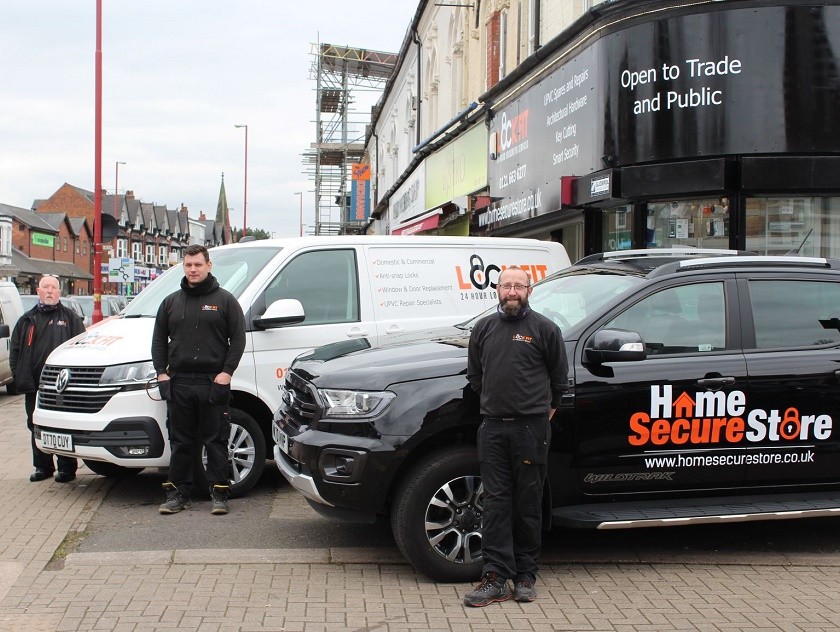 According to industry statistics, Birmingham is third in the country for home security, with 25% of households having CCTV (behind Manchester on 30% and London on 27%).
Tony believes that the increase in demand has been sparked partly by people having more time during lockdown to review their own security.
Other reasons he cites include the huge increase in delivery drivers coming to your door, advances in smart technology like wireless cameras and the much-reported increase in dog thefts during the pandemic.
Tony said: "It made sense to tie together the threads of my expanding LockFit business by opening a full-service home security shop. Having signed the lease in December 2020 and launched the website at the start of March this year, I'm delighted to announce that the new shop is now open for business.
"The move couldn't have come at a better time, as people have definitely become more security conscious in the short time I've been a LockFit franchisee. The lockdown situation has probably played a major part in that."
The shop, based in Pershore Road, in the Cotteridge district of Birmingham, is designed to deliver a much more hands-on shopping experience than anything else out there - and having spent 20 years in various telecoms roles, including brand marketing and retail store management, Tony is well placed to make a success of it.
"Home Secure Store is not your average lock shop," said Tony. "It has a full trade counter for all locks and parts, plus a showroom for the various windows, doors and roller-shutter garage doors. It also has a range of smart devices, as well as WiFi-enabled lights and wireless security cameras, all set up and operational so you can see for yourself how the various security systems work."
Tony's LockFit franchises, which include coverage in Birmingham South, Redditch & Bromsgrove, Kidderminster, Stourbridge & Dudley, Birmingham North and Solihull, are 24/7 call-out operations. He supplemented his service by becoming CERTASS-approved, enabling him to fit windows and doors, as well as locks and alarms.
To support his rapid expansion, he now employs two additional service professionals to cover these areas in purpose-built vans.