New immigration team is appointed
A Midlands law firm has launched a new immigration department to cover the whole of the region and beyond.
Andre Minnaar (senior associate) and Melissa Southall (associate) have taken the reins of the newly-formed department at Sydney Mitchell, and both join the firm from Cartwright King.
Andre and Melissa have wide-ranging skills dealing with the ever-changing complexities of immigration law. With Brexit or No-Brexit on the horizon their skill sets will be of great help to those faced with the turmoil caused when facing human rights issues.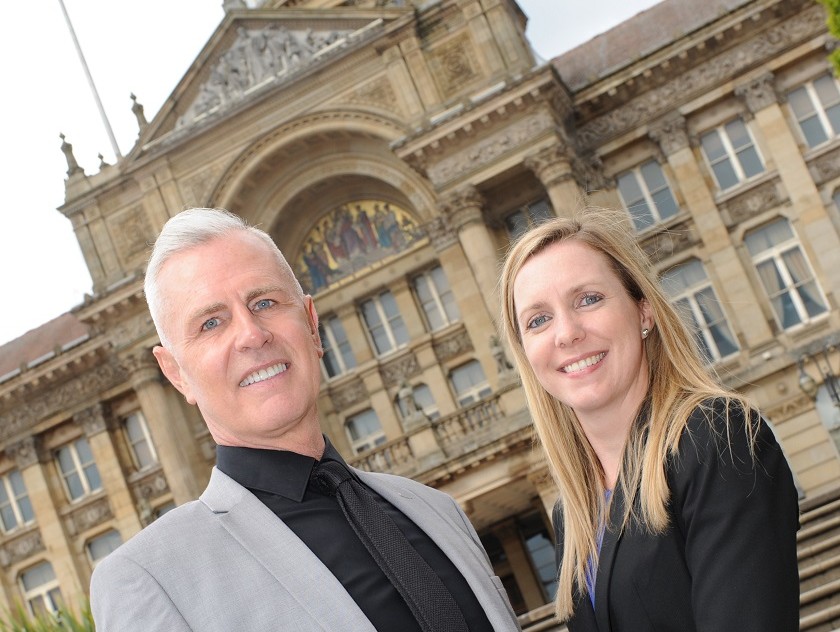 Andre is an expert in resolving complicated UK immigration, asylum and nationality problems and is well-known and respected for his in-depth knowledge, guidance, support and thorough preparation while keeping his clients informed throughout the process. He is an experienced tribunal advocate, having successfully represented hundreds of appellants during his long career.
Melissa is an experienced solicitor and provides extensive personal immigration advice on spouse visas, applications for children, asylum and European applications. She has experience in all kinds of immigration and asylum work, and has a particular interest in applications involving the rights of children. She has worked with a number of local authorities over the years representing children in care who have immigration problems.
Sydney Mitchell is recognised in the 'Top Tier' of the Legal 500 as a highly regarded practice and both Andre and Melissa have received outstanding comments from clients and contacts covered in the Legal 500.
Newly-appointed senior partner Karen Moores said: "Both Andre and Melissa are great additions to the firm. We are always looking to help and develop the service we offer to our clients. As a divorce lawyer and senior partner, I see first-hand the complexities encountered in dealing with children and family matters where there are foreign jurisdictions involved. I am looking forward to working with them both.
"Individuals, who are looking to work, live or just visit the UK from countries where they have been refused entry into the UK will be in safe hands with Andre and Melissa."
Andre said: "I am pleased to be joining such a well-established and respected legal firm in the Midlands. I pride myself in delivering a friendly and excellent service where no stone is left unturned. As an immigrant who went through the immigration process myself, I understand exactly what my clients are going through."
Melissa said: "I am passionate about helping those affected by strict immigration rules. Whatever stage our clients are at, we put our heart and soul into overcoming the hurdles that they face to ensure their applications are dealt with fairly and ultimately reach a favourable outcome."
Sydney Mitchell is a Midlands based award winning law firm, with offices in Birmingham City Centre, Sheldon and Shirley with additional facilities in Sutton Coldfield.
Pictured: Andrew Minnaar and Melissa Southall from the immigration team at Sydney Mitchell LLP