Wholesale and retail grocery business secures funding
A Birmingham-based one-stop Afro-Caribbean wholesale and retail grocery business has cemented its plans for future growth by securing a £600,000 finance package from Barclays to buy its premises and open a new restaurant.
The move has seen Samis Wholesale Cash and Carry [Samis] purchase its headquarters at Cecil Street, Newtown, Birmingham, which will allow the firm to increase capacity, drive efficiencies and meet growing customer demand.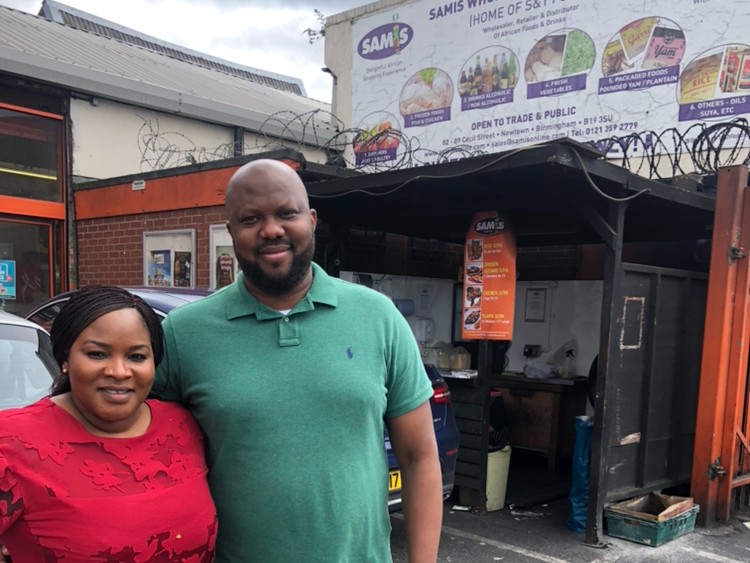 The funding has also provided the opportunity for the rear of the building to be converted into a new restaurant - The Empress Bar and Grill. The new eatery offers authentic home-cooked African cuisine and has commenced trading.
Founded in December 2011 by Olusegun Akande, CEO of the company, the business has experienced double digit growth ever since and currently boasts an annual turnover in excess of £2m. Samis supplies over 3000 in-store products sourced from Africa with the aim of being the brand that translates the essence of traditional ingredients into authentic, premium and a much-loved range of African foods.
Founder and CEO, Olusegun Akande, said: "I'm proud of how far the business has come in such a relatively short space of time. Our objective is to provide our customers with great brands and the best shopping experience in terms of service, range and price, which builds a strong business and delivers long term value."
Samis also has an online grocery offering with a vast range of foods and household goods alongside three additional franchised mini mart outlets at Perry Barr, Birmingham, Loughborough and Northampton.
Nick Robertson, Barclays high growth and entrepreneurs director, Birmingham, said: "I have been working with Olusegun for some time now to see how we can support the firm's growth and provide the facilities to take them to the next chapter for the business. Barclays is committed to using our industry expertise to support such propositions, which are vital to a prosperous local economy."
Samis currently employs over 15 team members across the company - a number set to grow in the future.