Four Birmingham winners at workplace awards
Cornerblock, Beazley Insurance, Ingenuity House and WSP The Mailbox have been recognised as four of the six best workplaces in the Midlands and Central England at the annual British Council for Offices' (BCO) regional awards, held at ICC Birmingham.

The prestigious BCO Awards programme recognises the highest quality developments in the UK and sets the standard for excellence in the regional and national office sector.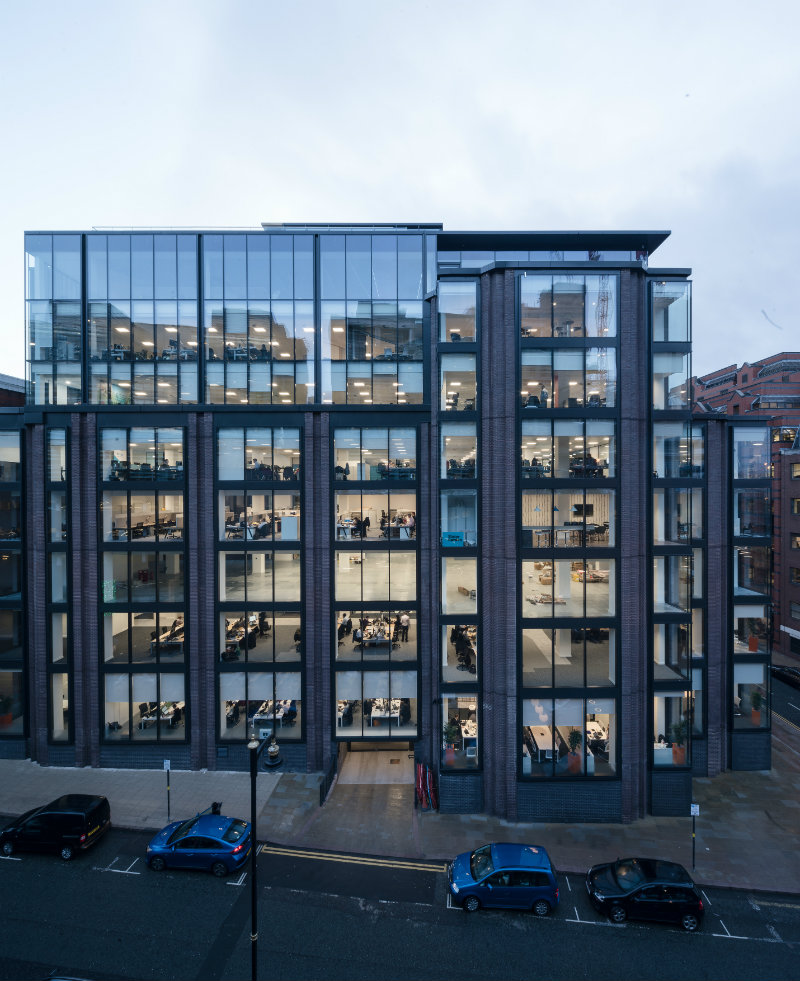 Cornerblock (left) was awarded Best Commercial Workplace. Launched last year by property group, Bruntwood, the BCO judges agreed the project has resulted in the complete transformation of a previously obsolete 1980s building, which now stands as one of Birmingham's most exciting office spaces.
Based in the heart of the city's Colmore Business District, the 110,000sq ft building has had impressive commercial success: within a year it was 90% let and achieved rents at the top end of the market. Judges praised the building's dramatic front entrance and the generous new communal roof garden, which provides occupiers and guests with a stunning view of the city.

Beazley Insurance was awarded the best workplace in the Projects up to 1,500m² category. Based within the Cornerblock building, the global insurance firm has created an unexpected environment for its industry. The BCO judges were impressed by the workplace's relaxed feel, featuring natural light, greenery and pavilion rooms. Judges also noted the workplace's collaborative nature, which looks to the needs of a younger, more diverse workforce.



Ingenuity House, Interserve UK Hub received the award for Innovation. Located at Elmdon Trading Estate, Ingenuity House (left) has successfully transformed Interserve's way of working.
The office brings together five distinct parts of the business, previously located across the region, into one healthy and inspirational working environment. The BCO judges praised the project for consulting with employees throughout the project, meaning it now caters for their varied needs. Judges agreed the result is an intelligent building that uses technology to ensure space and energy efficiency.

WSP The Mailbox was awarded Best Refurbished/Recycled Workplace.
Engineering professional services giant WSP moved 700 people into its new headquarters last year, bringing together five separate regional offices.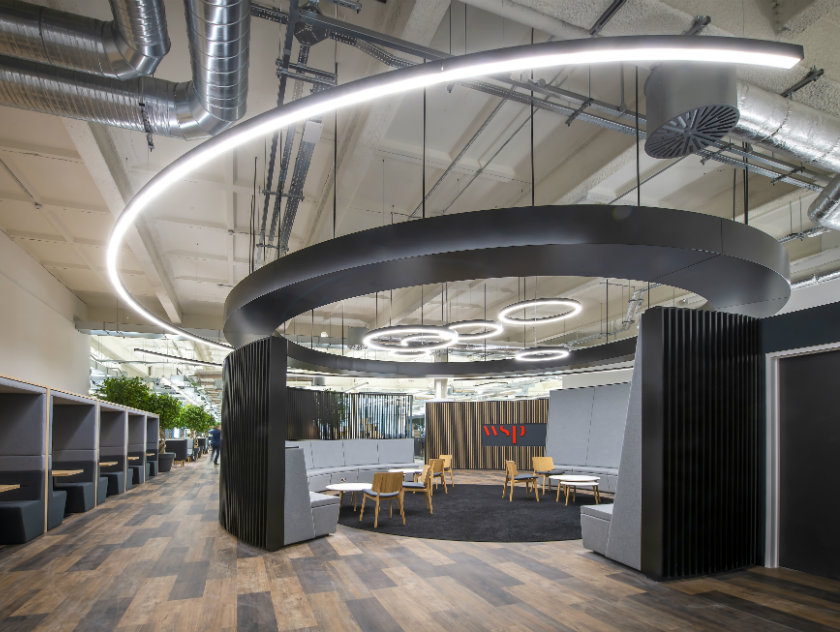 The design centred on the creation of "neighbourhoods", with a mix of meeting spaces, booths and business lounges to decrease fixed desk space and create a single community. Judges recognised the project's focus on sustainability. The workplace uses a range of energy saving measures, including green lease and Fitwel accreditation. It features biophilic design, incorporating greenery and natural light.

Rob van Zyl, building services partner at Cundall and chair of the Midlands & Central England judging panel said: "This region has once again delivered exemplary offices that showcase best practice in the sector. The Midlands office market is thriving and this year sees several of those receiving accolades from the BCO. What these winning workplaces have in common is their dedication to occupiers' health and wellbeing and their businesses' productivity.
"The strong link between wellbeing of the workforce and productivity of their businesses is now undeniable, and these winners have embraced this win-win philosophy to outstanding effect."