Time to apply for Women of the Year Awards
The search is on for the most inspirational women across the West Midlands with applications open for one of the UK's longest running annual awards.
Now in its 38th year, the Women of the Year Luncheon and Awards celebrates the achievements of exceptional women, highlighting individuals who have made an outstanding contribution to their business, chosen sector or the wider community.
Taking place at the Birmingham Hilton Metropole on Friday October 16, the Awards has two exclusive categories open for applications, Business Woman of the Year and Woman with Edge. Colleagues, family and friends can nominate entrepreneurs or business leaders from across the private and public sectors, or applicants can simply nominate themselves.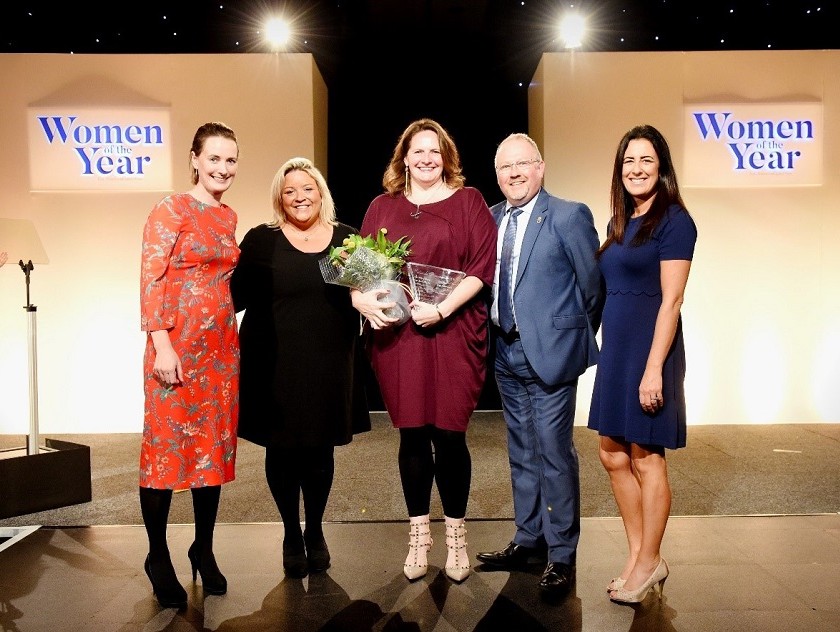 The Business Woman of the Year award is designed to celebrate the success of an individual making transformational changes within their organisation or sector, while the Woman with Edge award, this year sponsored by Freeths Solicitors, shines a spotlight on someone who challenges the status quo, and who understands that the road to success is not always straight.
An additional award for Woman of Achievement is presented to an individual or group of women from across the country who have strived to achieve the remarkable, often for the benefit of others and in some cases against the odds. The winner of this category is selected by the board of directors of Women of the Year Luncheon & Awards.
All proceeds from the Women of the Year Luncheon & Awards go directly to charity, with over £500,000 raised to date. For 2020, the event will support The Prince's Trust: Women Supporting Women Initiative, a passionate group of supporters who are committed to changing the lives of young women, and Elle for Elle, a charitable foundation that connects a wellbeing programme to refugees in the UK.
Applications and nominations for the 2020 awards are now open and Zalena Vandrewala, chair of Women of the Year Luncheon & Awards, said: "For 38 years, these awards have been dedicated to profiling and recognising the most inspiring women across the UK. We are excited for this year's applications, as we encourage successful and strong women to showcase their talents and celebrate their achievements with us."
To nominate or submit an application, visit www.womenoftheyear.org.uk/nomination-form/
Pictured: Jennie Johnson MBE, Business Woman of the Year 2019 (centre) with Anita Robinson, Emma Elston MBE, Mark Smith and Anthea Fosti