Flagship awards officially launched for 2020
BPS Birmingham Future's flagship awards celebrates its 20th anniversary this year, and officially launched 2020 nominations with an exclusive event at The Colmore.
Birmingham Young Professional of the Year (BYPY) 2020 has officially launched with an exclusive event at new city centre bar, The Colmore. Nominations for the awards are now open, ahead of the city's 20th prestigious awards celebration, which will take place at Villa Park for the first time on Thursday June 4, 2020.
The launch event, sponsored by EY, offered young professionals within the region's professional services sector the opportunity to gain an insight into BYPY, discover the best methods of nominating and network with their peers to celebrate the best of Birmingham's talent. Past winners were also on hand to discuss how BYPY has escalated their professional and personal development in the region.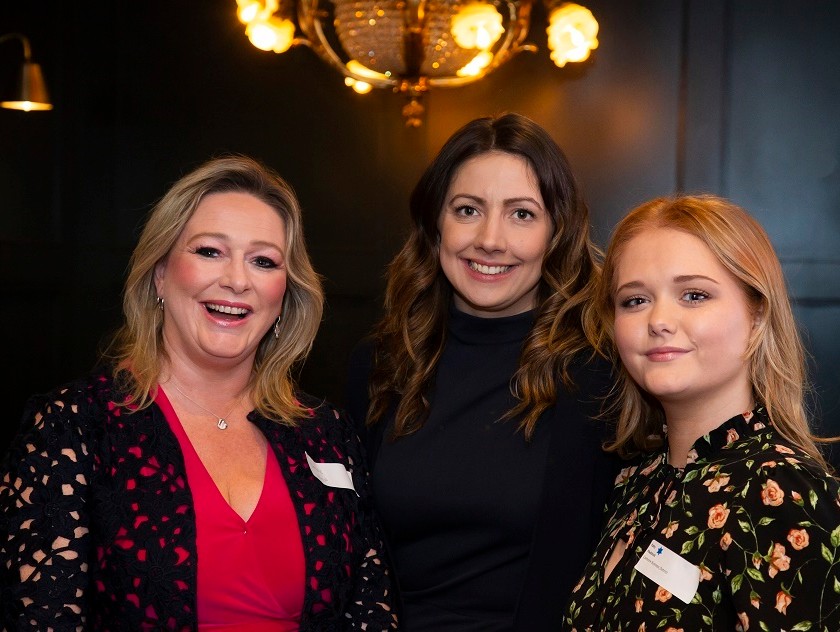 Key BYPY figures took the floor, with Samantha Miller, chair of BPS Birmingham Future, sharing an insight into BPS Birmingham Future and BYPY. The guests also heard from Jayne Licari, head of brand and external communications at BNP Paribas Personal Finance, who return as BYPY 2020's headline sponsor with a continued commitment to supporting the progression and skills development of young people from all backgrounds across the West Midlands.
Simon O'Neill, office managing partner at EY in the Midlands, said: "BYPY is an incredibly important network for young professionals in the region, as it offers them advice and support on how to grow personally and professionally, with access to a diverse range of peers in businesses who are at a similar stage in their career development. I'm a former winner of a BYPY award category, so I was delighted to be able to support this year's awards programme recognising future leaders.
"I'm thrilled to be launching the 20th year of BYPY, BPS Birmingham Future's flagship event. BYPY showcases the best talent in our city within the BPS sector. Every year, we are so impressed with the drive, momentum and passion demonstrated by all of our finalists in each of the categories, and I can't wait to see what 2020 brings", said Samantha Miller, associate at Eversheds Sutherland and chair of BPS Birmingham Future.
Nominations will be open at www.bpsbirmingham.co.uk/bypy until March 23, and the committee are encouraging all to nominate anyone who you believe deserves the accolade of being Birmingham Young Professional of the Year or to nominate yourself if you believe you may be a strong contender and can make a positive impact on the professional services sector within the region.
Nominations are open across the following categories: finance; HR, recruitment and training; legal; marketing, communications and events; property and construction; technology and innovation; aspiring talent.
Pictured: From left, Jayne Licari (BNP Paribas Personal Finance), and Samantha Miller and Katy Paddock (BPS Future)