Kelly Farrell
Kelly Farrell has been community affairs manager for Mondelēz International for five years, but have been workingat the firm for more than 20 years, starting in retail at Cadbury World in 1997.
EXPLAIN A TYPICAL WEEK IN YOUR WORKING LIFE:
As part of the Northern Europe Corporate Affairs team, my role is hugely varied and no two weeks are the same. Given my Northern European remit I have frequent skype calls with everyone from our Leadership Team, trustees of the Cadbury Foundation to colleagues who want to volunteer their time and skills.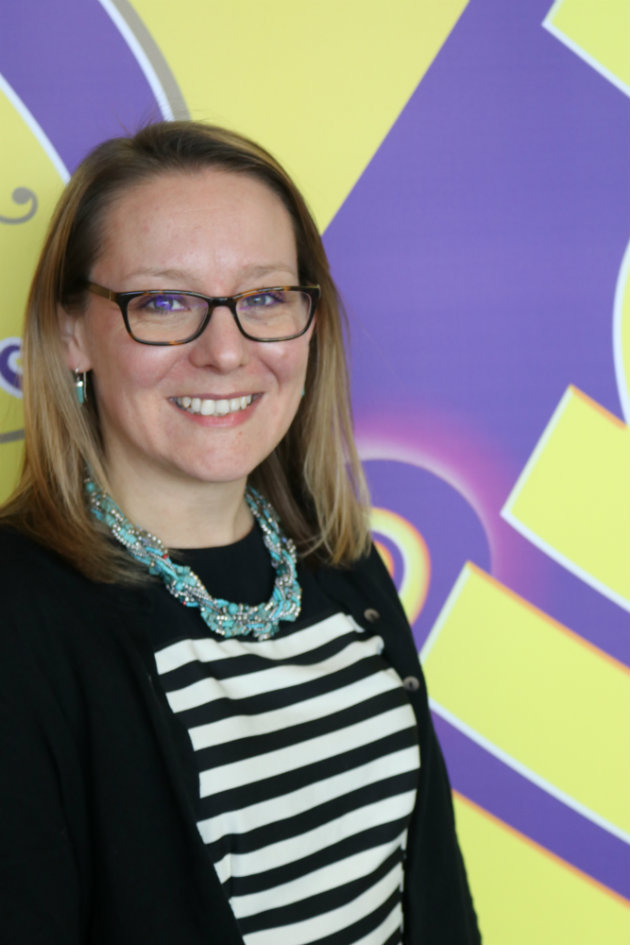 I'm also keen on getting out into our local community, so regularly spend time with key community partners and stakeholders to oversee our various projects including our Health For Life programme which is now in its seventh year.
WHAT IS THE BIGGEST CHALLENGE FACING YOUR INDUSTRY RIGHT NOW?
Obviously Brexit is a challenge for all businesses but in our industry the health agenda particularly around childhood obesity has been ramping up over the last couple of years and is continuing to change the way that we do business - from reformulation of products to our marketing to children policy.
AND WHAT ARE THE BIG OPPORTUNITIES?
Equally - the health agenda in the UK and indeed globally is a massive opportunity for us and something we're very excited about, having just launched our new Snacking Made Right strategy. We know that consumers want healthier snacking options with the same great taste which has led to some fantastic product innovation – Cadbury Dairy Milk with 30% less sugar hits shops this year which I'm also very excited to try!

HOW DO YOU GET THE BEST OUT OF YOUR STAFF?
A huge part of my role is about inspiring and engaging colleagues to get involved in their community, either through volunteering or fundraising so I'm a big believer in walking the talk and sharing from experience.
WHAT WAS YOUR LAST MEETING ABOUT, HOW LONG DID IT LAST, AND WAS IT PRODUCTIVE?
It was a personal development conversation with my boss which we have regularly. Building a winning growth culture is a key priority for our business, but something that's important to me personally. The meeting lasted an hour and was an extremely productive conversation.
HOW MANY EMAILS DO YOU GET IN A DAY, AND HOW MUCH TIME DO YOU HAVE TO READ THEM?
In a typical working day, I receive around 100 emails. I set a small amount of time aside each day to respond.
DO YOU ANSWER WORK CALLS OR EMAILS AT HOME? WHAT'S THE RIGHT WORK-LIFE BALANCE?
I have a great work-life balance and flexible working is very much encouraged, which is particularly important as a working mom. Through our amazing employee wellness programme 'Boost' we also have access to an onsite gym, corporate Headspace app and regular health checks amongst other benefits. The welfare of colleagues was very important to the Cadbury brothers when setting up the business and it's still as important today.
HOW DO YOU HOPE YOUR COLLEAGUES WOULD DESCRIBE YOU?
Approachable, supportive, caring, efficient and a team player – I hope!
HIGHLIGHTS OF YOUR CAREER SO FAR?
I was chosen to spend two weeks on a cocoa farm in Ghana back in 2006 to see how cocoa beans are grown and harvested before they become some of our delicious brands which was completely life changing. I also hosted some of our charity partners at the London 2012 Paralympic Games through our official partnership with ParalympicsGB and the atmosphere was incredible. I've also had the opportunity to meet a few celebs visiting Cadbury World which saw me singing Happy Birthday to Chris Martin when Gwyneth Paltrow surprised him and some of his friends!
ANY PARTICULAR FAUX PAS OR EMBARRASSING MOMENTS IN YOUR CAREER YOU WOULD PREFER TO FORGET?
Let's just say – always check you're on mute whilst on a conference call…..

PET HATES?
I don't like rudeness and inefficiency – I can be a bit impatient sometimes!
IF YOU COULD GO BACK AND GIVE YOUR YOUNGER SELF SOME WISE ADVICE, WHAT WOULD IT BE?
Don't worry that you haven't got everything worked out yet (I still don't in my mid-thirties!)
HOW DO YOU RELAX AWAY FROM WORK?
I'm a big foodie so like to cook, bake and more importantly eat! I've recently taken on an allotment so am looking forward to growing all kinds of fruit and veg this year. I'm a regular at the gym and of course spending time with family, friends and our rescue dog Rocky.
WHAT DO YOU BELIEVE IS SPECIAL ABOUT THE BIRMINGHAM BUSINESS COMMUNITY?
The Birmingham business community has a great energy with some incredible people who are passionate, inspiring and very importantly collaborative. When we all come together we have the power to make positive change - which I think is very special.
TELL US SOMETHING ABOUT YOU THAT MOST PEOPLE PROBABLY WOULDN'T KNOW.
Growing up I wanted to be a palaeontologist – I'm still very into dinosaurs and fossils!
YOU CAN TAKE ONE BOOK, ONE FILM AND ONE CD ONTO A DESERT ISLAND – WHAT WOULD THEY BE?
Book: Lord of the Rings
Film: The Muppets Christmas Carol
CD: Hits! Hits! Hits! 80s and 90s – the sounds of my childhood!
YOUR FIVE DREAM DINNER PARTY GUESTS, DEAD OR ALIVE?
Queen Elizabeth II, David Attenborough, Drew Barrymore, Monty Don, and my nan!
WHAT WOULD YOU CHOOSE TO EAT FOR YOUR LAST SUPPER?
It would have to be a Christmas dinner with all the trimmings and a large glass of wine!