Kirsty Davies-Chinnock
Kirsty Davies-Chinnock is the managing director at Professional Polishing Svs Ltd in Smethwick and she's celebrating her 30th anniversary with the company this year. They polish approximately 30,000 tonnes of free issue stainless steel sheet, plate and coil per year for the nuclear, pharmaceutical, architectural and other industries.
EXPLAIN A TYPICAL WEEK IN YOUR WORKING LIFE: I spend the first hour or so at my desk looking at numbers including cashflow, KPIs and updating the team on our current targets. I nearly always have some technical work to quote or advise on, either for direct customers or for architects and designers, and will be working with them on what finish is required for their project. I spend time in the factory on a daily basis looking at the material we're producing and being updated on efficiencies by the senior management team. It's very rare I jump on a production line nowadays, but I do still like to play with metal and machines!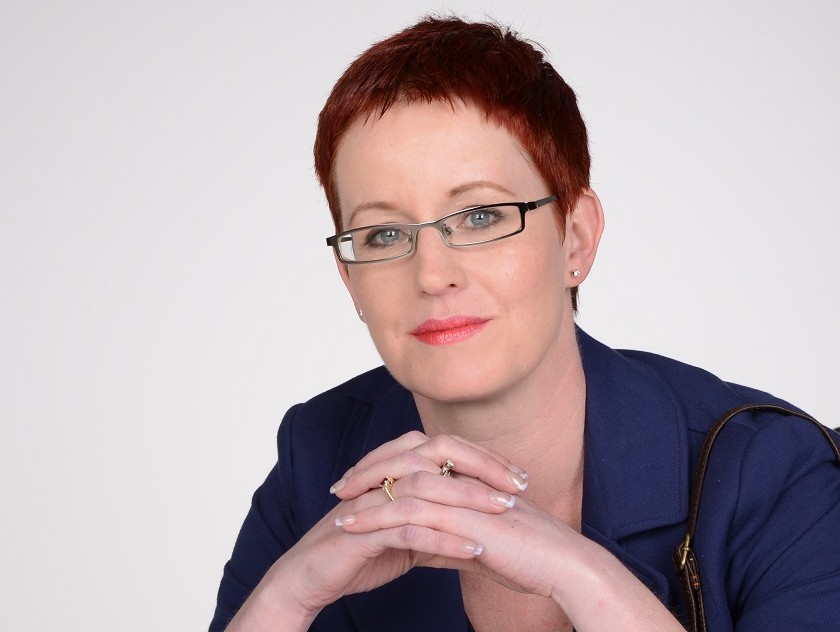 WHAT IS THE BIGGEST CHALLENGE FACING YOUR INDUSTRY RIGHT NOW? The uncertainty of Brexit and the huge increase in power costs.
AND WHAT ARE THE BIG OPPORTUNITIES? Taking advantage of our continual investment putting us first in the market-place.
HOW DO YOU GET THE BEST OUT OF YOUR STAFF? Communication is key! We have lots of long servers (20 years plus) and like rewarding people when they do something special. We also understand people learn differently and adapt our training style to what suits them best. I find that asking the team for their ideas really helps them develop ownership of their roles and encourages longevity.
WHAT WAS YOUR LAST MEETING ABOUT, HOW LONG DID IT LAST, AND WAS IT PRODUCTIVE? It was about setting up an extra employee package including health and well-being benefits, as part of our Thrive at Work commitment and it lasted 1 hour and 10 minutes and it was very productive.
HOW MANY EMAILS DO YOU GET IN A DAY, AND HOW MUCH TIME DO YOU HAVE TO READ THEM? I get around 150 of which I action around 80 and the remainder are either just things I need to know or they will be forwarded to the team if necessary.
DO YOU ANSWER WORK CALLS OR EMAILS AT HOME? WHAT'S THE RIGHT WORK-LIFE BALANCE? Very few people have my mobile number! I do check emails at home and once negotiated a 70 tonne order at 9pm at night sitting on the kitchen step drinking a glass of wine – but this is few and far between. I like to start early (6.30-7am) but make sure everyone goes home at 5pm.
HOW DO YOU HOPE YOUR COLLEAGUES WOULD DESCRIBE YOU? Tenacious – I don't give up!
HIGHLIGHTS OF YOUR CAREER SO FAR? Continuing to grow as a Company.
ANY PARTICULAR FAUX PAS OR EMBARRASSING MOMENTS IN YOUR CAREER YOU WOULD PREFER TO FORGET? The first time I gave a keynote speech to our industry I cut myself on a piece of stainless steel I was holding and spent the remainder of my talk with my hands behind my back trying to stem the flow of blood from dripping on the carpet.
PET HATES? Intolerance.
IF YOU COULD GO BACK AND GIVE YOUR YOUNGER SELF SOME WISE ADVICE, WHAT WOULD IT BE? Even if it's a really bad day and the challenges are piling thick and fast, don't stress too much as in a year's time you'll have forgotten that particular day.
HOW DO YOU RELAX AWAY FROM WORK? I love Roller Derby (especially the Birmingham Blitz Dames who are my league) and going to yoga. After a couple of broken bones in 2018, I need to work on my fitness in 2019. At home I love reading and relaxing with our Labrador Athena, and my family love visiting our fabulous Birmingham restaurant scene.
WHAT DO YOU BELIEVE IS SPECIAL ABOUT THE BIRMINGHAM BUSINESS COMMUNITY? The amount of support across different sectors.
TELL US SOMETHING ABOUT YOU THAT MOST PEOPLE PROBABLY WOULDN'T KNOW. I used to play bass guitar in a rock band.
YOU CAN TAKE ONE BOOK, ONE FILM AND ONE CD ONTO A DESERT ISLAND – WHAT WOULD THEY BE? The book would be The Stand by Stephen King, the film would be Rock of Ages and the CD would be The Eight Legged Groove Machine by The Wonderstuff.
YOUR FIVE DREAM DINNER PARTY GUESTS, DEAD OR ALIVE? Marie Curie, Mercedes Lackey, Emmeline Pankhurst, Sandi Toksvig, David Bowie
WHAT WOULD YOU CHOOSE TO EAT FOR YOUR LAST SUPPER? Whatever Brad Carter, from Carters of Moseley, cooked for me!