Trump won't make UK trade deal easy
President Donald Trump sees the UK as "vulnerable" and will not make transatlantic trade talks easy, according to a Birmingham-based American studies expert.
Speaking at a US mid-term elections briefing, Dr Steve Hewitt from the University of Birmingham said it is "an illusion" to think the US is going to gift the UK a straightforward post-Brexit trade deal.
The briefing, hosted by the Midlands chapter of the British American Business Council, coincided with the midterm election results in which Trump's Republican Party lost control of the House of Representatives to the Democrats.
However, Trump became only the fifth president in 105 years to make mid-term gains in the Senate.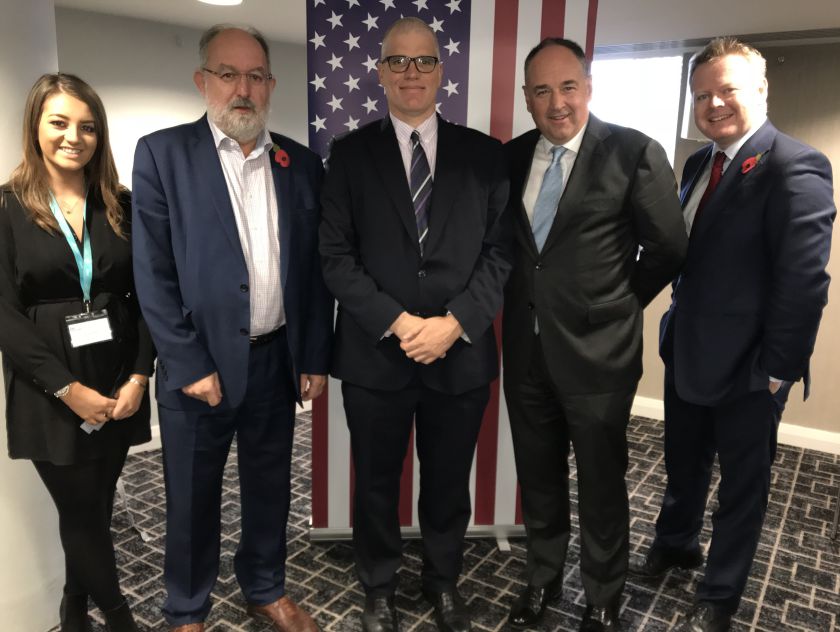 Dr Hewitt, a senior lecturer in the university's US and Canadian studies department, said: "I think it is a bit of an illusion to think the US is simply going to give Britain this great trade deal, when you look at Trump and the way, for instance, Canada was treated with the NAFTA negotiations.
"I think Trump will see the UK as vulnerable, as in a weak position, as in coming round effectively with a begging bowl and take whatever is required to get a deal.
"So the idea that there is a special relationship and that somehow is going to trump every other interest is a bit of a fantasy."
Addressing the midterm results, Dr Hewitt said Trump's polarisation tactics are working in his favour and are likely to continue in the run-up to the 2020 presidential election.
He added: "The lesson to President Trump is that polarisation works. He's not keen to take advice from anyone but the message he will get as with 2016, the tactics he has used work.
"That is firing up your base, getting your base to turn out and doing so through heated rhetoric and warnings such as the caravan of migrants marching through Central America to the US border.
"It's all about escalating things around the base and getting people to turn out.
"I don't see how things are suddenly going to change over the next two years in terms of polarisation."
Delegates at Birmingham's Park Regis hotel also heard from the West Midlands Economic Forum's Paul Forrest and Wesleyan's investments managing director Robert Vaudry.
Mr Vaudry predicted Trump will place a strong focus on foreign policy over the next two years after losing the House of Representatives.
He said: "What happens with the House going Democrat is Trump will have his domestic agenda severely challenged.
"Ostensibly he will have some executive orders, he could make to impact on what's going on domestically but the House of Reps tends to drive the domestic economy.
"Anything domestic will get blocked, so he will focus much more on foreign affairs, which will have some upside and downside in many respects."
The British American Business Council Midlands Chapter is part of the Greater Birmingham Chambers of Commerce.
Pictured: BABC Midlands manager Lauren Hunt, Paul Forrest, Dr Steve Hewitt, Robert Vaudry and GBCC chief executive Paul Faulkner