Entrepreneurs named regional winners
Five West Midlands' businesses have been announced as winners in the regional stage of the Barclays Entrepreneurs Awards.
Coventry-based Premier Health Products, who manufacture and supply vitamins and food supplements to the UK and export worldwide, have won the International Expansion of the Year category.
Rosie Ginday of Miss Macaroon, who as well as supplying macaroons to a variety of clients, also runs training courses for long term unemployed young people, has won the Social Entrepreneur of the Year category.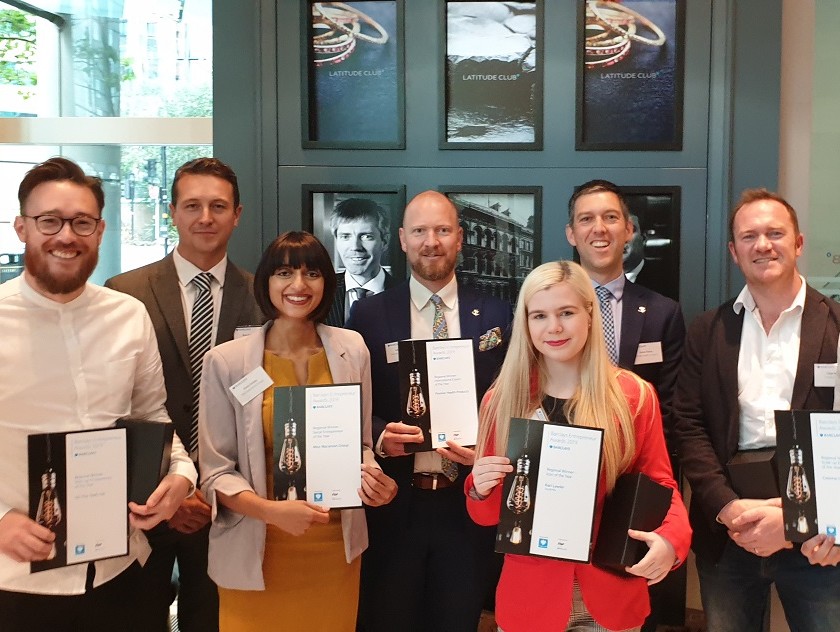 Lee Wilcox, CEO of On the Tools, an online publisher and social media marketing agency, has won the Start-up Entrepreneur of the Year award.
Sixteen year old Kari Lawler, founder of Youth4AI has won the Icon of the Year award. Kari's business helps other start-ups to large enterprises, overcome AI hurdles and she lectures all over the world, helping people to understand the world of AI.
Comma Group Ltd of Warwick provides consultancy services on data and information management, and they have won the Scale-up Entrepreneur of the Year award.
James Whitaker, regional head of high growth and entrepreneurship in the West Midlands, said: "The Barclays Entrepreneur Awards celebrate business achievements. This year we received a great number of highly competitive nominations, all of whom were clearly achieving great success and supporting the thriving Midlands economy.
"The awards are a great way for Barclays to officially recognise the entrepreneurial successes and leadership. This is the fourth year of the awards and each regional winner will go forward to the national stage, which will recognise clients from across the UK."
There will be one winner from each of the six UK regions, selected by a regional judging panel. These regional winners will be invited to attend the National Awards Dinner in London on Thursday 10th October, which will be attended by the other winning entrepreneurs and industry experts.
A national judging panel made up of key industry leaders and influencers will then select the overall winners and present the awards on the night.