Regional talent celebrated online
Birmingham's legal community has celebrated the achievements and commitment of its peers after the winners of the prestigious Legal Awards were announced at a virtual ceremony.
Twelve awards were celebrated in total, including this year's Lifetime Achievement Award which was awarded to Steven Jonas. Celebrating his 40th anniversary of being a solicitor on the night, Steven's contributions to the practice of criminal law were honoured by Birmingham Law Society.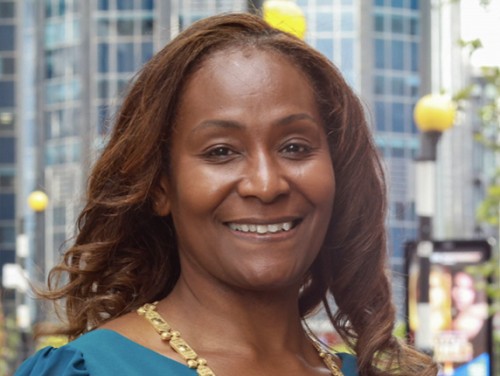 Other winners included Eversheds Sutherland (International) LLP, Sydney Mitchell LLP and Averta Employment Lawyers, as Law Firm of the Year in the respective National, Regional and Sole Practitioners and Firms up to Five Partners categories.
Inez Brown, president of the Birmingham Law Society, said: "Recognising the achievements and contributions of Birmingham's legal professionals was particularly poignant given the challenges over the last 12 months. We were extremely pleased to have such a great turnout despite the changed nature of the award format this year."
This year the Legal Awards were held virtually, with hundreds of members of the region's law community attending from the comfort of their homes. Other winners included Kishma Bolaji of Shoosmiths LLP (Solicitor of the Year), Esther Gamble of No5 Barristers' Chambers (Barrister of the Year) and VWV Partner Clive Read (Partner of the Year).
For more information, visit www.birminghamlawsociety.co.uk.
Pictured: Inez Brown, president of the Birmingham Law Society