£12m luxury care facility for Solihull
Stepnell has been awarded a £12 million contract to deliver a new luxury care facility in Eastcote, Solihull featuring 84 rooms and apartments.
The construction team has recently started on site to deliver the 78-week scheme on behalf of Cinnamon Care Collection. The build comprises three two-storey buildings; a 50-bedroom care home and two additional apartment blocks featuring 34 retirement apartments, surrounded by landscaped gardens with facilities such as a restaurant and café-bar.
The brownfield site will be transformed into a private care facility offering a range of services including day care, dementia care, nursing care, residential care and short-stay care.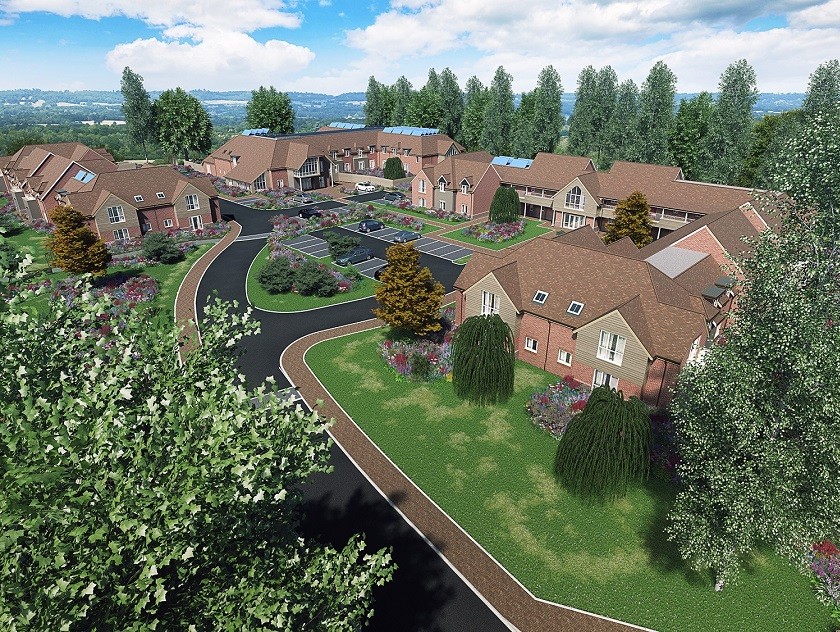 John Rawlinson, West Midlands regional director for Stepnell said: "We are proud to be working with one of the top 20 recommended care home groups in the country. This disused site was where a former garden centre once stood and is now being transformed into specialist new homes for older people in the local community. At the project's peak we will have an 80-strong team on site working to deliver the new facility."
Albert Josephs, head of development, said: "This is the third project the client team have negotiated with Stepnell after the experienced team delivered two earlier schemes in Oxfordshire and Gloucestershire. We have very high standards and our residents expect the uppermost quality from our luxury care and retirement facilities."
The architects on the Cinnamon Care Collection scheme are Harris Irwin.