Jewellery Quarter festival on its way
Over 90 Jewellery Quarter business professionals attended the Jewellery Quarter Festival preview event at the Jam House in Birmingham.
The event launched this year's programme and was supported by speakers from the Jewellery Quarter Business Improvement District (JQBID), JQ Open Studios and the Jam House as the schedule of events were released to the public.
Organised by the JQBID and supported by local businesses, this year's JQ Festival aims to celebrate the Quarter's energy, heritage and diversity over a two-day extravaganza.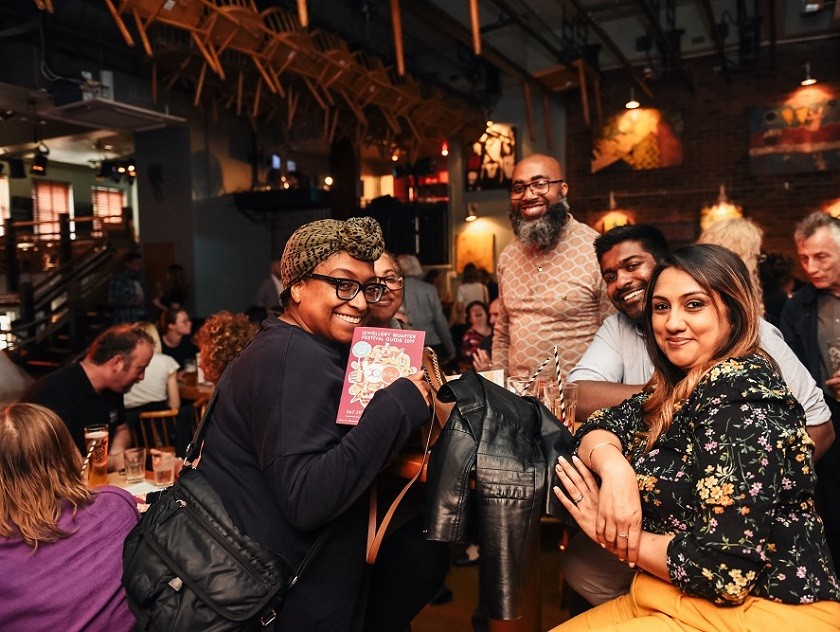 On Saturday June 29, the heart of the JQ - the Golden Square - will be transformed into a festival hub with free entertainment for all the family. For the younger ones, expect a story corner, Scalextric, face painting and much more. For the older ones, enjoy live music, tuck into succulent street food or join in on the Quarter's famous Brewery Tour.
To celebrate the bi-centenary of the death of James Watt there'll be plenty of steam-powered science activities. Denver Light Railway will be bringing a rideable steam engine to the JQ, a host of space inspired crafts and activities will be run by Birmingham Museums Trust, and a James Watt reenactor will bring the man himself to life.
On Sunday June 30, the love and pride for the heritage and history of the Quarter takes centre stage as guest speakers, panellists and exhibitors take over the Golden Square marquee. An exhibition space will give many of the local businesses a chance to show off their work to the public as well as an art gallery showcasing Jewellery Quarter architecture.
Throughout this second day, walking tours will take visitors through the Quarter's historic streets. Visitors will also have the chance to explore one of Birmingham's most complete surviving historic factories - J.W.Evans Silver Factory.
Across both days, JQ Open Studios makes a full return with a community of over 30 makers from within the Quarter opening their workshop doors to the public. Visitors can speak to local makers, watch demonstrations and purchase hand-made items that include the art of jewellery, needle craft, and leather making.
It's also a happy 20th Birthday to the Jam House who are celebrating with a special outdoor event at St Paul's Square with an afternoon of live music from a whole host of bands from 1pm on the Saturday afternoon.
The festival will open its doors at 10am on Saturday June 29 and run all day through to 6pm. On Sunday, doors open at 12pm with all festivities closing at 6pm.