Franchisee picks up national award
A Stechford carpet and bed franchisee is celebrating success having been awarded a national network award.
Sajila Arif, owner of the United Carpets and Beds store on Station Road, won Franchisee of the Year at the United Carpets and Beds annual network conference in Marbella.
The conference, which brings together the national brand's 60 stores, head office staff and suppliers, allows the network to learn business updates, meet new colleagues and learn about upcoming interiors trends and products.
Sajila, who has owned the store for nearly 15 years, said: "I'm so proud to have won Franchisee of the Year at our annual United Carpets and Beds conference. My team and I are incredibly passionate when it comes to customer service and being knowledgeable about our products. We work really hard to ensure customers are always happy and we get great feedback from them – so it's wonderful to be recognised by our network too!'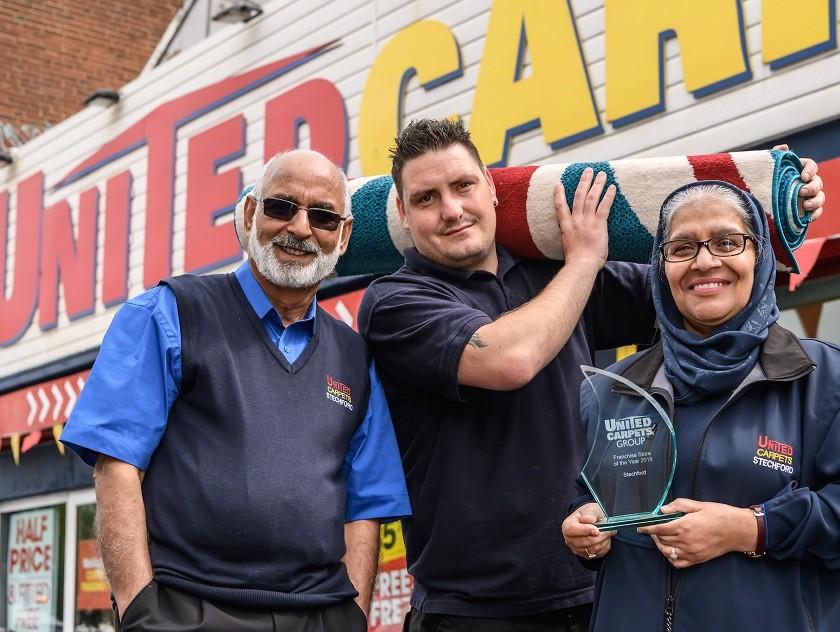 The Franchisee of the Year accolade was one of four awards announced at the retailer event, with other store owners and managers picking up Franchise Bed Store of the Year, Corporate Bed Store of the Year and Corporate Store of the Year.
Will Hickman, marketing manager for United Carpets and Beds which is headquartered in Rotherham, said: "Sajila and her team at the Stechford store are known for their high customer service level and their overall efforts with the store, selling ranges and receiving consistently high customer feedback deserved to be rewarded."
Pictured: United Carpets and Beds Stechford staff celebrate franchise award win. From left, Aziz Arif, Chris Stride and store manager Sajila Arif