Survey reveals firms braced for price hike
Over a third of firms across the West Midlands expect to raise their prices in the next three months, new figures reveal.
While this trend was regarded is "troubling" there were also signs of "resolve and resilience" over Brexit uncertainty according to the second West Midlands Quarterly Economic Snapshot of 2019.
The snapshot, which covers the West Midlands Combined Authority area, is the most comprehensive regular report of its kind in the region. The data is collected from quarterly surveys conducted by Greater Birmingham Chambers of Commerce (GBCC), Black Country Chamber of Commerce (BCCC) and Coventry & Warwickshire Chamber of Commerce (C&WCC).
Business resilience figures showed that 34 per cent of service firms expected prices of their goods and services to increase over the next three months compared to 30 per cent of manufacturers.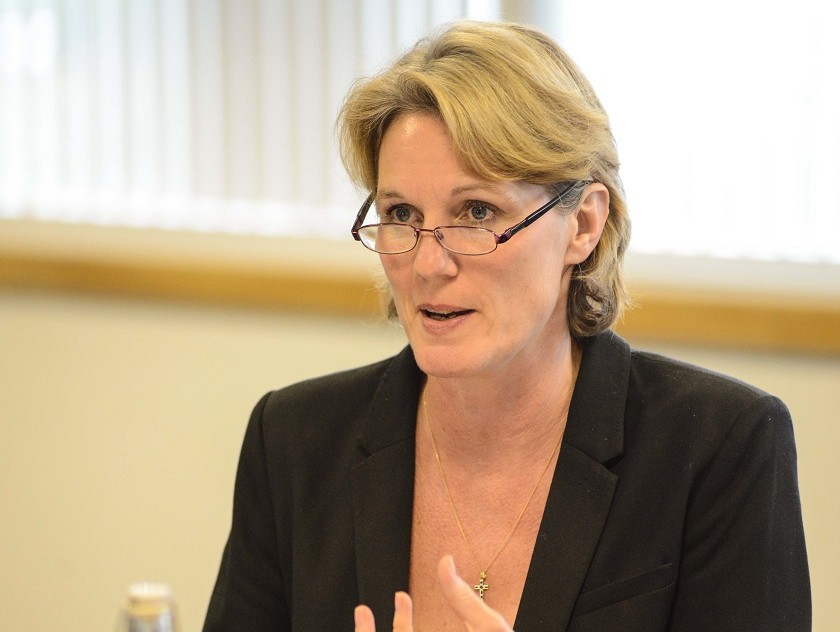 And 21 per cent of manufacturers of manufacturers expect their cash flow levels to fall against 19 per cent in the service sector. The GBCC area (38 per cent) was hardest hit following by C&WCC (18 per cent) and BCCC (eight per cent).
Paul Faulkner, chief executive of the GBCC, said: "It is troubling but perhaps no surprise that over a third of firms across the region expect their prices to go up over the next three months – a trend particularly prevalent amongst firms based in the Black Country.
"Any Brexit-related announcement seems to have a direct impact on the value of sterling, which in turn exacerbates inflationary pressures, particularly for those manufacturers importing raw materials. Clearly the fallout from Brexit is a key factor in these developments however we shouldn't lose sight of the fact that these trends are reflective of longer term structural deficiencies in our local economy.
"With this in mind, the GBCC has launched its Raise the BAR campaign whcih aims to inform employers about approaches to managing financial risk and being responsive to change."
Export trends revealed that manufacturers across the West Midlands reported an increase in their overseas sales compared to 24 per cent of service firms. But just under a quarter (23 per cent) expected international output to go up over the next three months.
Corin Crane, the BCCC chief executive, said: "The West Midlands is home to some of the UK's most prolific exporters. Amid Brexit uncertainty and a general global slowdown, this quarter's data is testament to their resolve and resilience. However, the Government must act decisively and quickly to end Brexit uncertainty which is holding back the region's businesses.
"Somewhat concerning is the 15 per cent of firms reporting a decrease in export sales – the highest reported since this outlook began just over a year ago.
"From our daily interactions with members, we know that a general slowdown in the automotive and aerospace manufacturing has made for tougher trading conditions for the region's extensive supply chains. Collaboratively, across the West Midlands, we will continue to work with our partners at Greater Birmingham and Coventry & Warwickshire Chambers to ensure that the Prime Minister understands the needs of our fantastic business community."
Coventry and Warwickshire firms recorded the highest proportion of firms expecting a fall in profits. The highest number of businesses expecting an uplift were based in the Black Country.
However, there was higher confidence across the West Midlands as a whole with 56 per cent expecting turnover to go up. Only 12 per cent expected a fall in turnover.
Louise Bennett, chief executive of C&WCC, said: "Coventry and Warwickshire is a strong, robust and forward-thinking economy with fantastic businesses right across the patch who have faced many challenges over the past decade or so.
"Uncertainty is starting to kick-in and is impacting on the way businesses are thinking about the present and the future, which will be a major factor in why we have seen a fall in confidence. The fact that Coventry and Warwickshire is above the national average shows the underlying strength we have in the economy but we are not immune from external factors that affect the way businesses operate.
"You can see that businesses across the region are feeling pressures from a range of quarters – whether that is in their ability to find the skills they need or seeing cost pressures rising across the board. My message to the Government and the Prime Minister would be to ensure we avoid a messy and disorderly Brexit and give companies the conditions they need to thrive and grow now and in the future."
Read the full report here.
Pictured: Louise Bennett, chief executive of C&WCC