Europa Seafreight sees huge success
Europa Seafreight, based at Europa Worldwide Group's Birmingham branch in Minworth, is celebrating its best quarterly results on record, having increased both its revenue and volume despite the challenging market.
Comparing results against the same quarter last year, the team has seen unprecedented growth in revenue and increased its volume by 26 per cent in the same period.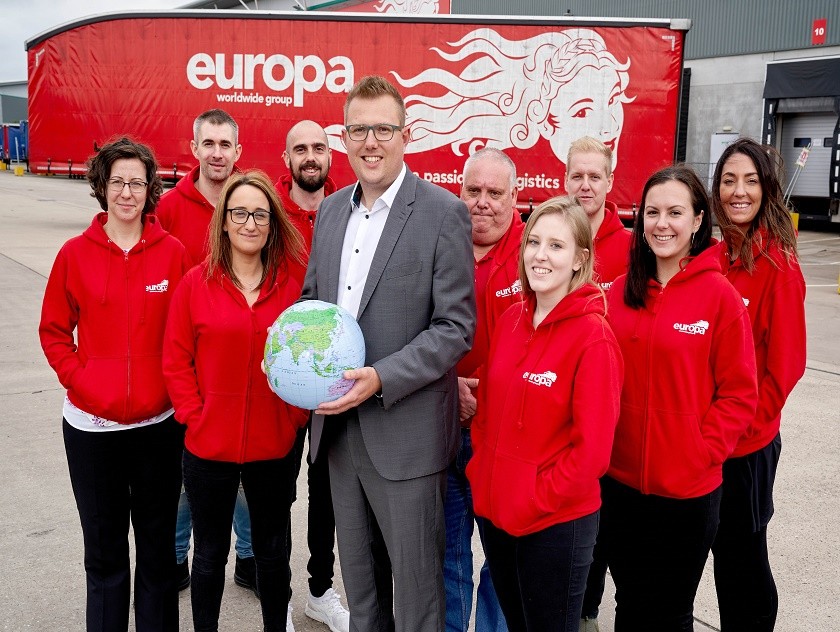 Europa Air & Sea is a division within logistics provider Europa Worldwide Group, providing a wide range of inbound and outbound air and sea services.
Angus Hind, director of Europa's Air & Sea division, said: "We're proud to see the Europa Seafreight team performing so well. At a time where there is a lot of uncertainty within the sector and the market being as challenging as it is, to have delivered results as good as this is a huge achievement which all of the team should be proud of.
"Our plan for 2019 was to invest to enable future growth. I'm pleased to say the team have really embraced this challenge. We have made key new management hires within the Europa Air & Sea division this year and further strengthened our national BDM team, so it's no surprise we're producing such excellent results.
"Looking ahead to next year, we certainly have some challenges ahead of us but I think we've got the best team in place to enable us to continue to drive this growth."
This year, Europa Worldwide Group revealed record turnover (£180m) and profit (£5.2m) in its Annual Financial Results announcement, following an exceptional 12 months - the best in the company's 50-year history. Going from strength to strength, the brand is expecting to see further growth in 2020.
Further to this, the brand appeared in The Sunday Times Top Track 250 for the second year running, ranking at 153rd in this year's league table, climbing up 65 places from last year.
Europa Air & Sea is going from strength to strength since launching in 2011, growing to a team of 48 across the UK and Hong Kong and reaching a turnover of £35million. Europa Worldwide Group is a specialist road, air & sea, warehouse and showfreight operator employing more than 900 people across its 16 sites in the UK, as well as Hong Kong and Belgium with representation in 100 countries.