Development sells out before work starts
Work has begun on a new build residential development near Birmingham city centre that sold out before contractors had started on site.

All 67 one and two-bedroom apartments at Moseley Gardens in Digbeth, were snapped up within weeks of being launched to the market, said residential and commercial property developer, Prosperity Developments.

The five-storey development, which is being built on 13,000 sq ft of land at Moseley Street, has been funded by specialist lender BLG Development Finance. JA Ball has been appointed as contractor and work is expected to be complete in 2020.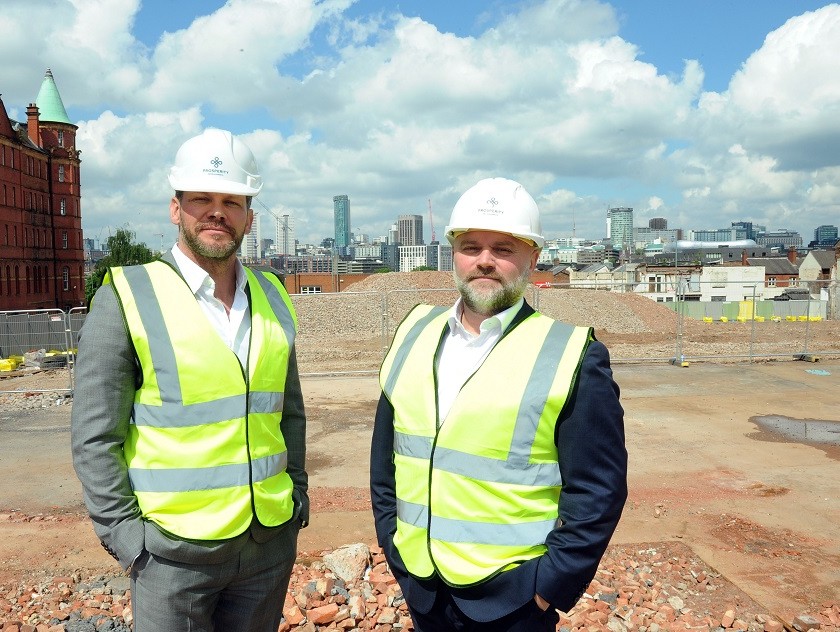 Joe Billingham, chairman and CEO at Prosperity Developments, said: "We are delighted that Moseley Gardens has proven to be so popular with buy-to-let investors and owner-occupiers, who are keen to take advantage of the development's convenient location. The fact that all of the available apartments have been purchased entirely off-plan, demonstrates how desirable it is to live and invest in Birmingham city centre.

"As a specialist development finance lender, BLG's understanding of the planning and property development journey is extremely helpful. We worked in partnership together on a similarly successful scheme – B1 in Edward Street – and very much look forward to delivering another development for Birmingham that we can all be proud of."

Perry Kurash, director and head of new business for BLG Development Finance, said: "BLG is delighted to have provided the Prosperity Group with a senior purchase and development loan for Moseley Gardens. This is a fantastic scheme in an up-and-coming area of Birmingham and we are proud to be associated with the regeneration of this location. This is the third scheme we have financed for the Prosperity Group and we are excited to see this project come to fruition."

Birmingham-based Prosperity Developments builds, develops and sells affordable buy-to-let apartments to new homebuyers and a global investor audience.
The company recently announced a new partnership with strategic and professional development manager, F3GROUP. The move is expected to allow the fast-growing developer to bring forward plans for a series of new residential development schemes nationwide.

The Prosperity Group of companies has a residential and commercial portfolio with a GDV of over £400 million, which includes 34 new build and conversion projects across the UK.

Pictured: From left, Joe Billingham (chairman and CEO at Prosperity Developments) with Gavin Gleave (chief executive and director of F3GROUP)