City centre office deals are signed
The high quality and variety of office space on offer combined with the lack of 'grade A' supply in the city has helped one of Birmingham's premier business destinations become the driving force behind the success of the office market in the first half of 2019.
Two of the largest office deals in Birmingham City Centre in 2019 have both been completed at Brindleyplace, with transactions totalling approximately 170,000 sq ft.
Global workspace provider WeWork has recently agreed to open its third, and largest, city centre base, leasing almost 100,000 sq ft over seven floors at Six Brindleyplace, while Birmingham 2022, the organisation behind the city's hosting of the Commonwealth Games, has secured 73,000 sq ft over six floors at One Brindleyplace earlier this year.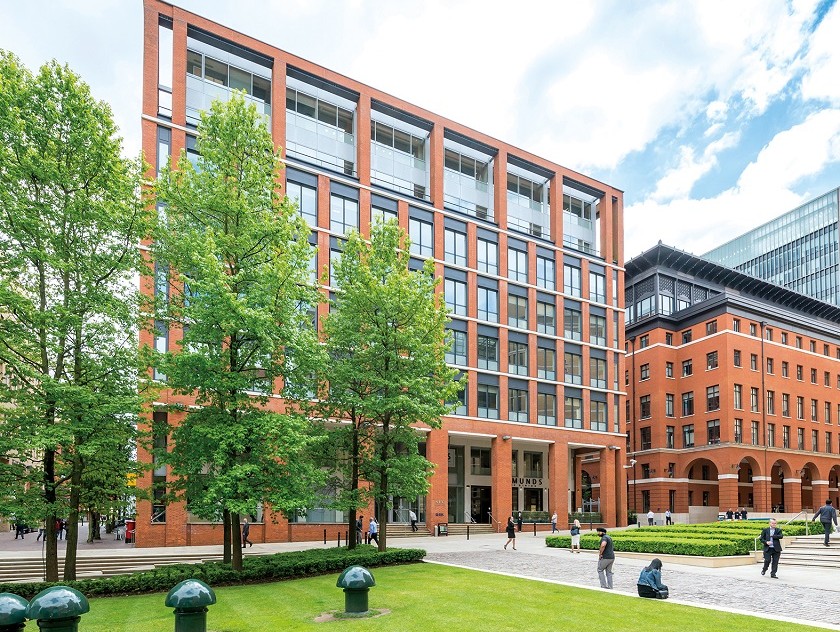 Office take-up in Birmingham for the first three months of 2019 reached 194,014 sq ft, an increase of 30% on the same period for 2018, which has pushed 'grade A' supply across the city to its lowest level for 20 years, dropping by 33% in the previous 12 months.
Q2 take up is likely to be even stronger and predicted to exceed 300,000 sq ft, given the healthy pipeline of deals recently concluded.
Avison Young and Savills are joint letting agents at Brindleyplace.
Charles Toogood, of Avison Young, said: "Birmingham's city centre office market is really thriving at the moment, and undoubtedly Brindleyplace is one of the driving forces behind the success we've seen in the first half of 2019.
"Brindleyplace has been a staple of Birmingham's business community for several years and provides a genuinely unique offering, being a fully-managed estate in the heart of the city centre. Its offering has wide appeal, with grade A facilities ranging from smaller single suites to large efficient floor plates that speak to occupiers across different sectors and of varying sizes, and all within a thriving 24-hour community.
"At a time when grade A supply is extremely low and much of the future pipeline is already pre-let, the high-quality space at Brindleyplace provides prospective occupiers with an exceptional option for a city centre base."
Asset manager Hines is continuing to invest in buildings on the estate, having recently committed to a £3 million refurbishment of communal areas and vacant suites at Three and Four Brindleyplace. This follows the £4 million refit of the Oozells Building.
Ben Thacker, of Savills, said: "There is a pipeline of approximately one million sq ft of new grade A space in the city centre over the next few years, however a large percentage of this is already under offer. There is also a severely restricted supply of high quality refurbishments as well, so Brindleyplace is in an excellent position to capitalise on this, and modernising existing buildings is providing occupiers with forward thinking office space, well placed to meet the rapidly changing business and social needs.
"The estate's location within the city centre will continue to be strengthened by the extension to the Midland Metro tram along Centenary Square and Broad Street. The combination of quality of space, location and the existing business community are the main drivers behind the continued success of Brindleyplace, and it is no surprise to see the city's two largest deals this year completed here."
Brindleyplace is one of Birmingham's premier business and leisure destinations, and is currently home to over 10,000 employees from companies including Deutsche Bank, Avison Young and Deloitte. Over 4.5 million visitors passed through Brindleyplace in 2018, with 238,000 attending its annual events calendar which includes the Family Festival, Summer Film Festival, Food Festival as well as the first ever Winter Film Festival.
The estate is also home to a selection of bars and restaurants, and is on the doorstep of the International Convention Centre and Arena Birmingham.