Leaving a lasting legacy
Heading the organising committee of the biggest and most high-profile sporting event in the region's history is some responsibility. Step forward John Crabtree – eminent lawyer, respected businessman and current Lord-Lieutenant for the West Midlands who has been instrumental in keeping the project on track. JON GRIFFIN catches up with him
As he surveys the lush green inner expanse of Alexander Stadium encircled by its pristine athletics track, John Crabtree looks forward with relish to a once-in-a-lifetime summer of international sport – right here in the West Midlands.
"This is the biggest event in Birmingham's history. There has never been anything like this. I still haven't got my head around the scale of it," he says.
"Every now and then, I am in some presentation or something and I realise this is just so huge. Even though I have been immersed in it for three years, it is still at a scale I can't quite get."
'This' of course is the Commonwealth Games, an 11-day sporting and cultural spectacular in July and August when 6,500 athletes and team officials will descend on the West Midlands to compete in a global tournament whose profile in the world of athletics is overshadowed only by the Olympics.
Crabtree, a prominent figure on the Birmingham business circuit for decades and currently Lord-Lieutenant for the West Midlands, was appointed chair of the 2022 Commonwealth Games Organising Committee in July 2018.
The affable former lawyer's career started at Wragge & Co in 1971, where he remained until 2003, by which time he had risen through the ranks to become the firm's senior partner. He was voted UK Lawyer of the Year by Legal Business in 2003.
His CV also includes an OBE, a past presidential role at Greater Birmingham Chambers of Commerce and many other executive appointments across the region, but he is far more comfortable speaking about the forthcoming Games than he is about his own track record in business.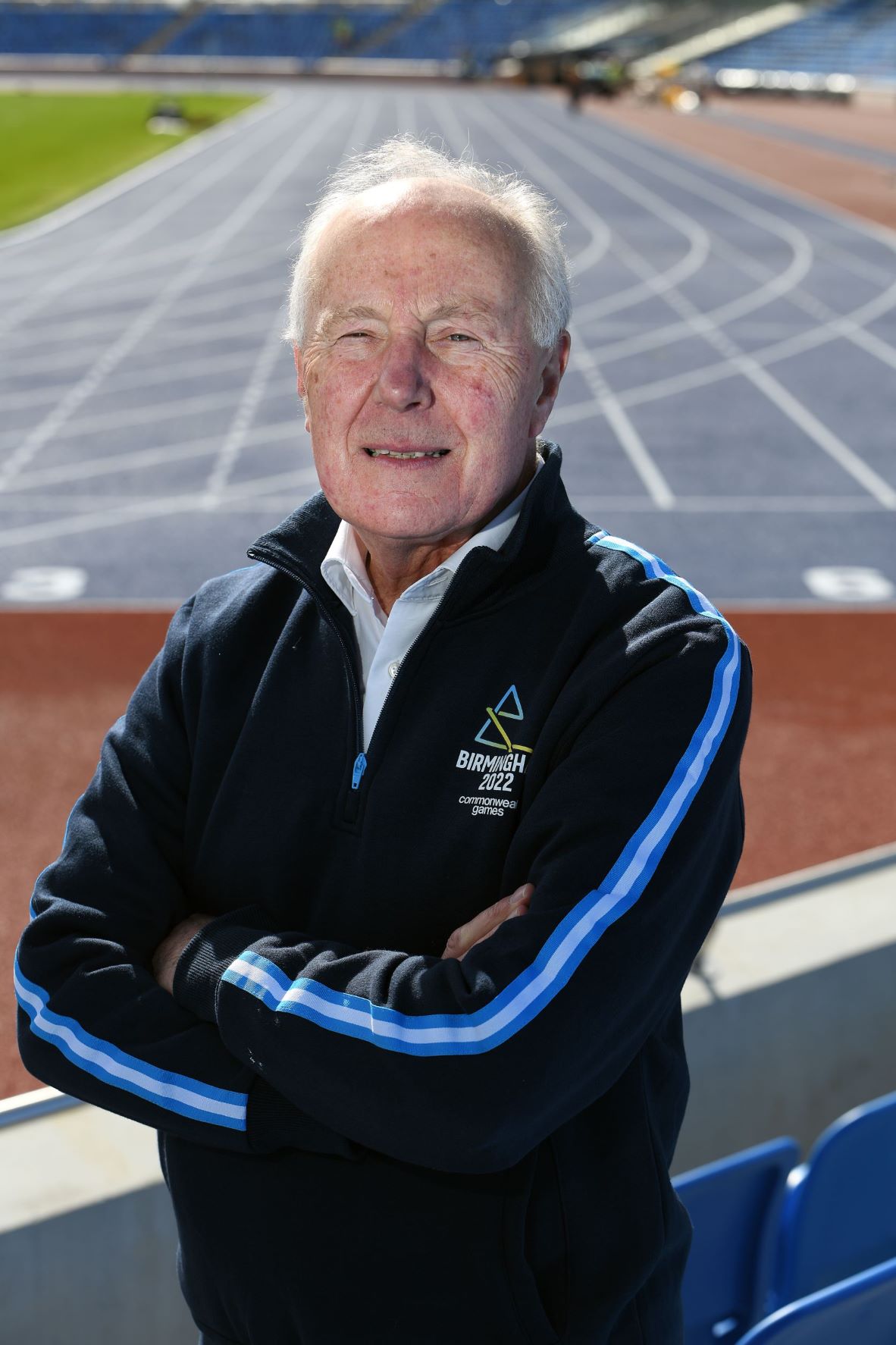 And he will admit that the undoubtedly prestigious role chairing the organising committee is a huge privilege for a lifelong lover of sport.
"I grew up playing cricket, rugby, hockey particularly, and watched all of those constantly.
"I was always keen on sport, so this was a natural fit for me. I don't want this to sound too grand, but it has always been ingrained in me. I started work in Birmingham, I was born here, anchored here . . . my whole life has been here.
"This is the biggest privilege of my life. If at the end, very selfishly, it has all gone really well, then that will be a fantastic privilege to have played a part in that – nothing would come near.
"We are sitting here today saying we know this is going to happen but we don't quite understand what it is going to be like. Assuming it all goes really well and Birmingham is on the world map, the Games are a great success, the cultural programmes are fantastic and everybody has got smiles on their faces, that would be remarkable."
Crabtree admits that there have been challenges along the way, particularly when the Covid crisis disrupted the procurement process.
"The pandemic came along and it was difficult to keep the energy momentum going. We have worked really hard in recent times to meet the contractors, and to introduce potential sub-contractors – including locally based businesses – to the principal contractors.
"I started out by saying that we would engage all these jobs and volunteers from all the different communities and train them up. Covid made that much harder than I thought it was going to be."
Meanwhile, Crabtree is full of praise for the efforts of Birmingham 2022 chief executive Ian Reid. "He has been fantastic," says Crabtree. "I had to get to know Ian and I quickly realised how good he was. I am really keen for him to be in the limelight and get the credit – I don't warrant credit for this."
The undoubted challenges of delivering a successful post-pandemic Games in an era of heightened political and social scrutiny will see Birmingham finally strut its stuff on the world stage.
Just like everyone else across the West Midlands, Crabtree had to look on with gritted teeth through years of disappointments as Birmingham and the wider region lost out in the sporting and cultural arena on a number of ultimately dispiriting occasions.
"We missed out on everything," he says. "There was the Olympics in 1992, the European City of Culture went to Liverpool, and there was talk about building a new national stadium near the M42. This is the biggest event after decades of decline.
"We used to have FA Cup semi-finals at Villa Park – I went when I was a kid – and the atmosphere at Villa Park for the European Championships in 1996 was great, but it was nothing like a million and a half people coming here."
Crabtree, a man with an obvious social conscience, sees the Games as not only a global sporting event but also a unique opportunity to reverse social and economic decline. Tens of thousands of relatively well-paid manufacturing jobs were cast to the winds as a service economy replaced the industrial juggernaut which had powered the birthplace of the Industrial Revolution for so long. He is clearly keen to place the 2022 Games in its correct cultural context.
"When I started work in 1971 I didn't know what recessions were," he says. "It was the beginning of 40 years of economic decline in Birmingham. Around 39% of our GVA was manufacturing. Working in the city I saw economic decline year on year.
"Throughout that time, as a student of the 60s, you can imagine what that was like – the dreadful Smethwick election in 1964, then the Rivers of Blood speech in the Midland Hotel as it was then in 1968. But correspondingly we had the Windrush generation, the diaspora from the sub-continent, Uganda's Asians, the Irish community, all of whom I grew up and worked with. Birmingham had this fantastic magnet of attracting people from all over the world and making them welcome here, which is wonderful."
Later in the summer, that special Birmingham welcome message will be broadcast across the globe as the world's press descends on the Midlands capital.
"I really think that welcome is in our DNA. We have a different history and we are very young compared to other cities coming out of the Industrial Revolution.
"There was no-one here so they had to search for labour and skills all over the world. They did what business people do – they didn't look at people's heritage, but said come and work for me, so they did.
"When the Rowntrees and the Frys and the Cadburys weren't welcome because of their Quaker faith up in the north, what do they do? They said Birmingham is an open city, we'll go there – and that is exactly what they did. I have no doubt at all about the welcome that Birmingham will lay on this summer."
And what a summer it promises to be with more than a million tickets already sold. But Crabtree is also keen that the Games should leave a lasting legacy, that the hundreds of thousands of spectators leave the Alexander Stadium and other venues with a sense of something more substantial and permanent than the thrills and spills of 11 days of world-class sporting action.
"The legacy for the Games for me falls into two halves. One is what you might call the spiritual, social side of it, which I have always been very conscious of. In Birmingham, in my lord-lieutenant's role, we are engaged in the citizenship ceremonies where we see people becoming British citizens. The statistics are that every three years people who become British citizens, living in Birmingham, come from about 180 to 190 different countries from around the world.
"The one thing that I really want is that at the end of the Games people and communities will have come together. There will be a sense of 'I understand what it is to be a Brummie, what it is to have a neighbour, I know where my neighbours come from, I know where we all come from'. I have always been conscious of the need to knit our many communities together.
"Then there is the other side, the socio-economic side including jobs and skills, health and wellbeing, all the schools programmes.
"Research has suggested there would be a £1 billion economic benefit to the region based on previous Games. There are over £300 million of procurement contracts and we are on line for 70% of those being based in the West Midlands. We are hoping to improve that in terms of main contractors using West Midlands-based sub-contractors.
"That is all skills, jobs and economic uplift coming into the city due to the Games. These are businesses you would hope would then be more sustainable going forward – and the same applies to employment as well. There is a jobs and skills academy being funded mainly by the combined authority will hopefully bring 6,000 young people into gainful employment with some training.
"Some of them will be Games-time jobs but the ambition is that they will go on into the supply chain that is running all the back-up for the event.
"There is also a learning programme with a great deal of work going on with schools to encourage children to get involved with sport, to get fitter and healthier. The plan is for the learning programme to reach a million schoolchildren across the West Midlands."
Meanwhile, Perry the Bull, the Games' mascot, has already visited between 200 and 300 schools spreading the message further. Momentum is steadily growing towards that opening ceremony on Thursday, July 28.
"I have had a run-through of it . . . it was difficult to keep a dry eye, it was fantastic," says Crabtree. "There is a mass choir, hundreds of people performing, with the theme of the world coming together in Birmingham.
"All the different nations represented here, the history of the city going back to Watt and steam power – moving forward to the motor trade, all the diasporas that have come here, why they came, Windrush, the sub-continent . . .".
Of course, one of the big questions on everyone's lips is who will be performing the opening ceremony? It's a question that Crabtree, to his credit, doesn't dodge.
"We don't know yet. Obviously, one very much hopes that Her Majesty the Queen will be there. If you remember, she puts a message in the baton which goes around the Commonwealth and traditionally we open the baton and read the message out."
So, after two years of coping with an unprecedented global medical emergency and now the horrors of war in Ukraine to contemplate, is Birmingham finally ready for the Commonwealth Games to prove a much-needed antidote?
"The Games should be a turning point in Birmingham's history. It is a young city – half the people here are under 30. There is a lot of energy, lots of enterprise a wealth of young entrepreneurs. This hopefully will light a torch for all those people. What could promote the West Midlands better than something on this scale?
"If we do it well, what could better help bring people together with a sense of common purpose and unity than something like the Commonwealth Games? We live in a dangerously fractured, fragmented world – the Games can be apolitical, a great social and economic event for Birmingham.
"They can bring people together at a time when we are in danger of diverging rather than converging. Having a small part in all that is a huge privilege."