Car seat manufacturer expands operations
Birmingham car seat manufacturer Multimac has just signed a deal to become the first UK selling agent of One Kid Road Coats - children's coats that boast a unique shoulder gate design enabling the harness to pass through the coat and sit flush with the child making them safe to wear in car seats.
The deal between Birmingham-based Multimac and American outwear company One Kid is announced amid growing pressure for car seat manufacturers to tackle the issue of child car safety. There are over 13,000 child casualties on the road every year, many of which are caused by ill-fitting car seat harnesses.
Multimac founder and CEO Kevin Macliver said: "We make the safest car seat in the world, and we're serious about child car safety.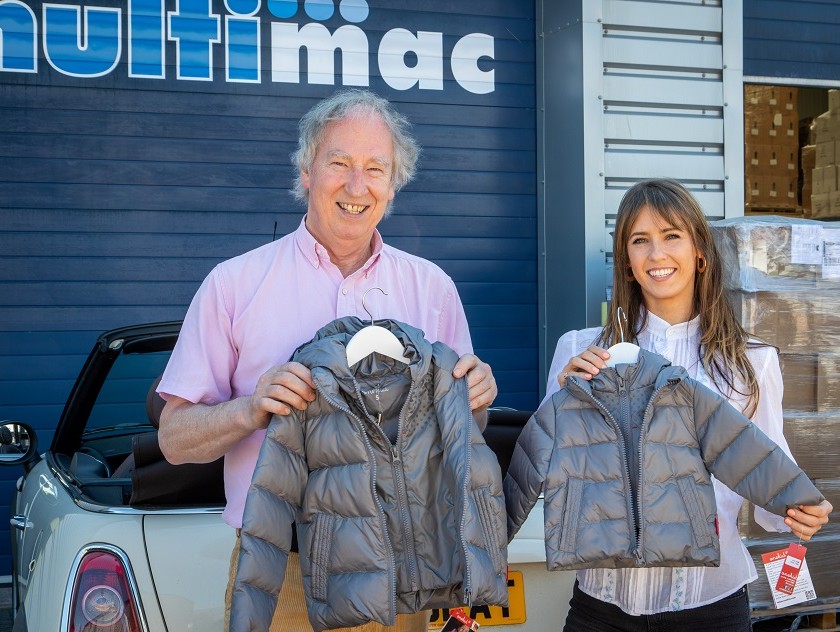 "We realised that this safety was compromised every time a parent put a child wearing a winter jacket into their Multimac, and no-one seemed to be doing anything about it. So we designed a safe jacket to solve the problem, and instructed our patent attorney.
"Then we discovered that One Kid had already designed, patented and marketed their Roadcoat in Connecticut but did not market it here, so we contacted them and arranged to be their UK agent, giving an instant solution. It makes perfect sense that we should sell the safest road coat together with the safest car seat in the world".
For any car seat to do its job properly - to keep the child safe - the harness must be close fitting against the child's body. Any sort of gap is just not safe. The problem with children wearing bulky coats in their car seats is that when accidents happen, at the moment of impact the coat squashes down, leaving a big space where the child can be thrust from the seat.
Kevin said: "I'm actually rather proud that we're the first car seat brand to take a stand on this and provide a practical solution for parents. The One Kid Road Coat has a brilliant design; it has clever little openings on the shoulders where you feed the harness or seatbelt through, then inside is a slimline waistcoat which lets the harness sits snug across the chest; that's the important bit – a close fit to the child for maximum safety. The outer layer of the coat can then be zipped up over the harness. It's the perfect answer to keeping the child warm, but still safe."
Kevin's daughter, Minty Macliver, is the company's operations director, and she said: "This deal marks a significant expansion opportunity for Multimac, and I am very excited about the launch of our new product line.
"Starting this Autumn, we will sell the coats in all child sizes from 6 months to ten years. We're anticipating large volumes of sales because we know anecdotally that this is something many parents are interested in, especially as we approach the cooler months. Our aim is to have a fully stocked website ready for customers to buy from September this year."
Based on Miller Street in Birmingham's industrial district, Multimac is a manufacturer of 3-seater and 4-seater car seats. Designed, patented and guided through years of rigorous safety tests by inventor Kevin Macliver, they now sell over 1,200 units each year all around the world.
As a father to four children himself, Kevin designed the Multimac so that he could still drive his regular car with all the family without any compromise to their safety. The Multimac car seat system is customisable with colour and fabric and can seat children from birth up to twelve years of age.