Match funding secured for theatre campaign
DLA Piper in Birmingham has been revealed as the sole match funders for the Birmingham Repertory Theatre's Save a Seat campaign which has raised over £15,000 in donations.
The Save a Seat fundraising initiative aimed to help fill some of the seats left empty during the run of The Nutcracker at The REP after performances in front of socially-distanced live audiences were cancelled due to local COVID-19 tier restrictions. All proceeds will be split equally between The REP and Birmingham Royal Ballet.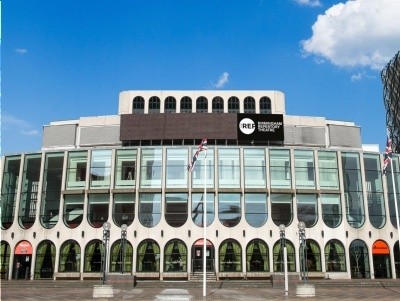 Trevor Ivory, Birmingham managing partner at DLA Piper, said: "Birmingham Repertory Theatre and Birmingham Royal Ballet are two of the city's cultural crown jewels and we are extremely proud to have supported their Save A Seat campaign during a particularly difficult time for the arts. We encourage everyone to maintain their support for these ever-important institutions when possible and look forward to a time when the curtain can rise once again."
The COVID-19 pandemic has resulted in many arts organisations being unable to open and perform in front of audiences for over seven months. Since March 2020, over 80% of The REP's income has come to an abrupt and unexpected halt, however, the theatre's talented workforce has committed to finding inventive new ways of engaging a diverse spectrum of people and communities.
Sean Foley, artistic director at The REP, said: "2020 proved to be an unprecedented and extremely difficult year for theatres across the country, including here at The REP. However, in these challenging times, we have been overwhelmed by the incredible support of audiences and partners – including the fantastic response from supporters to our Save A Seat campaign and the generous match-funding from DLA Piper in Birmingham.
"We very much look forward to a time in the not-too-distant future when we can welcome all of those who have helped us over the course of the year back to The REP."