Dentist will open first surgery
A local dentist is looking forward to opening his first dental surgery in Birmingham after securing funding support from Lloyds Bank.
Dr Kian Dhinsa, from Birmingham, has purchased Portland Dental Practice in Edgbaston with the help of a six-figure loan from Lloyds Bank, just two years after graduating from King's College London. The practice is set to open under Dr Dhinsa's ownership in April.
Dr Dhinsa has previous experience working across the UK – including Birmingham, Cardiff and Harley Street London – but the retirement of Portland Dental's previous owner presented an opportunity to fulfil his ambition of owning his own surgery.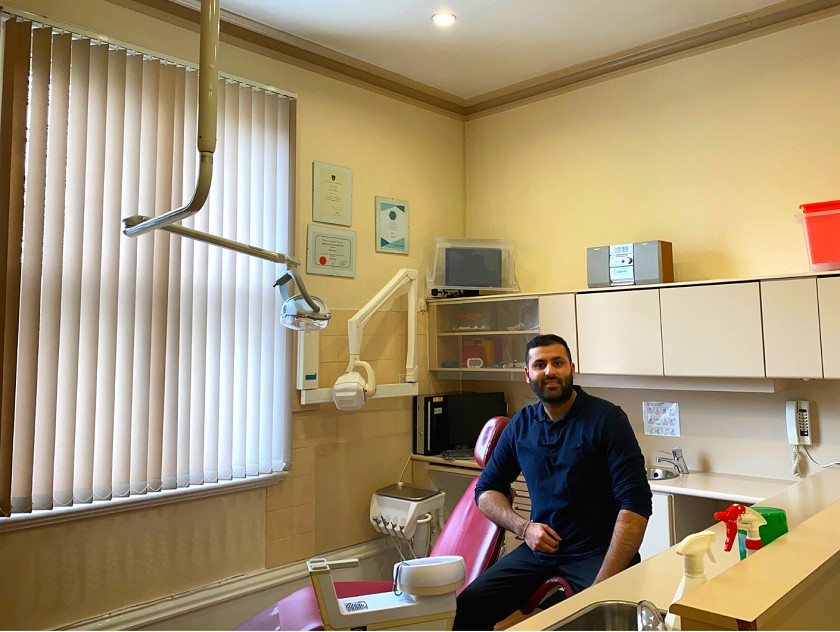 The two-room practice, located in a multi-disciplinary listed building, currently provides dental care for more than 3,000 NHS and private patients in the area. The building incorporates other healthcare services including an opticians, periodontist, orthodontist and physiotherapist, which will continue to operate under their existing tenants.
The funding package will also be used to completely modernise the surgery, including the introduction of a new computerised system, an online booking system, brand new equipment and dental chairs. In addition, Portland Dental Practice will offer an improved, wider range of cosmetic dentistry services.
Dr Dhinsa is also the co-founder of The Tooth Fairy App, the UK's first dental app that helps to connect patients to dentists remotely, which will be used at Portland Dental Practice.
The team now has ambitious plans to increase its number of patients by over 30% and to add more staff to its current team of six employees in the long-term.
Dr Dhinsa said: "It's always been my aim to have my own surgery back home in Birmingham and the opportunity to purchase Portland Dental Practice was too good to pass up. It is already well-established in the area giving us an excellent platform for growth and there is also lots of potential to modernise the practice to maximise the patient experience.
"This is an exciting project that I'm embarking on and the support of Lloyds Bank has been vital throughout. They've helped me to make this move with confidence despite the challenges presented by Covid-19 and my relationship manager Andy has always been there to support me. Lloyds' insight will be valuable as we progress with our plans to modernise and grow the surgery."
Andy Matthews, relationship manager at Lloyds Bank, said: "Kian is an incredibly ambitious young entrepreneur and it's been fantastic to help him take the next step in his career. Portland Dental already has a fantastic reputation locally and I've no doubt Kian will continue to build on this in the months and years ahead."