Law firm backs children's hospice
Birmingham-based Kang & Co Solicitors have chosen Acorns Children's Hospice as their charity partner for 2019.
Manjinder Kang said: "We are delighted to have Acorns Children's Hospice as our charity partner throughout 2019 and we will be supporting them through donations, raising awareness of the work they do, and volunteering."
Established in 1988, Acorns Children's Hospice is a registered charity offering specialist palliative care for life-limited and life-threatened babies, children and young people, and support for their families, across the heart of England. The children and young people Acorns helps are not expected to reach adulthood and require specialist care 24 hours a day, 7 days a week. In the last year Acorns has supported more than 870 children and over 1,140 families, including those who are bereaved.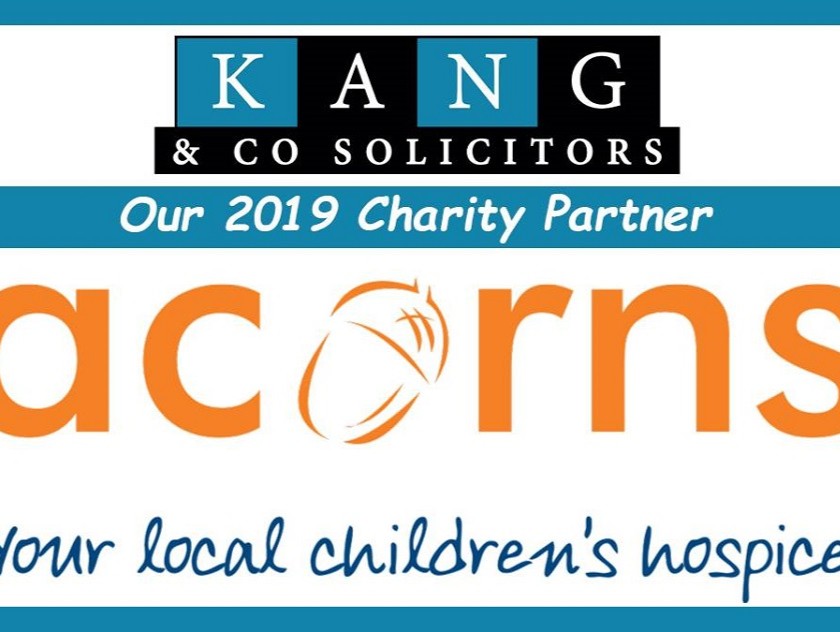 Natalia Keene, corporate and community fundraising manager at Acorns, said: "We are thrilled that Kang and Co Solicitors have chosen Acorns as their charity of the year for 2019. We must raise nearly £10 million every year to provide our vital care services and we rely on donations and fundraising by local businesses and the community for 70% of this income, so this support is invaluable."
Acorns has three hospices: in Birmingham, Walsall, and Worcester, and at Acorns in Birmingham, they are currently supporting over 270 children and around 360 families.
Donations can be made to Acorns via the Kang & Co Solicitors JustGiving fundraising page: https://www.justgiving.com/fundraising/kang-co-solicitors1