James Bolle
James founded PRPSFL in 2019 in order to help people love work so they can lead more fulfilling lives. He is on a mission to bring purpose to organisations in the West Midlands - a reason to exist beyond making money.
EXPLAIN A TYPICAL WEEK IN YOUR WORKING LIFE: I am really lucky to have had the chance to design my own working week and I think it's quite unusual. I spend a couple of mornings a week managing appointments and emails; a couple of days working with clients, meeting with potential partners, or networking; and the rest of people's standard "office hours" with my young children! I let my energy levels and flow dictate how I spend my spare time in the evenings: often I will be reading, collating and absorbing useful reports and information for use with my clients.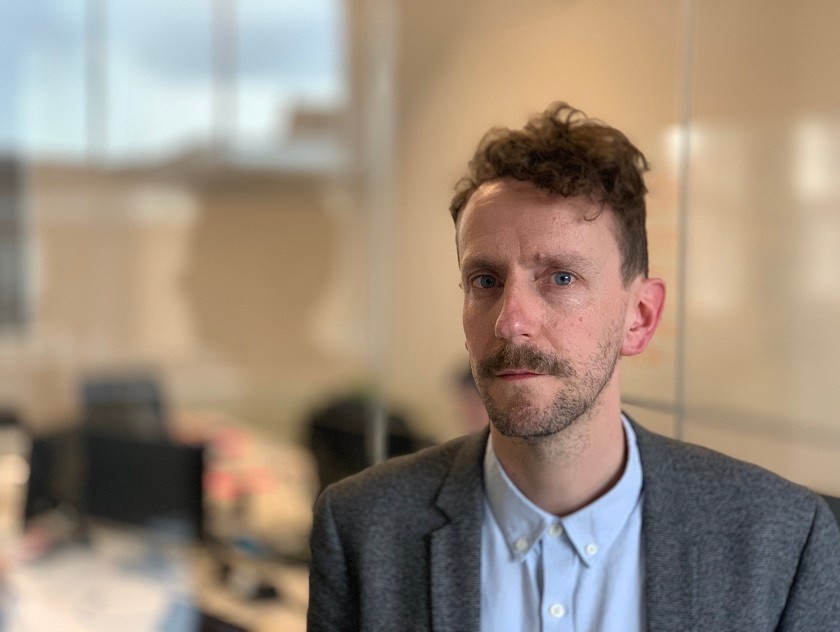 WHAT IS THE BIGGEST CHALLENGE FACING YOUR INDUSTRY RIGHT NOW? Too many people believe in traditional tenets of "employee engagement" - the idea that people are a resource that needs to "engaged" in their work by some force or initiative from their organisation. More often than not, these initiatives result in no change or do not address the real issues and end up making people less happy at work. That's why the majority of people in the UK are not happy at work and why we are so unproductive. The truth is complex but if you are providing people with the opportunity through their work to connect with what gives them meaning, you're on the right lines.
AND WHAT ARE THE BIG OPPORTUNITIES? Very many organisations across the West Midlands have not realised the power of having an authentic purpose beyond making money. If we can help our businesses to discover authentic purpose, the knock-on effect on their (and our!) people could make the Midlands the happiest and most productive place in Europe. Who wouldn't want that?
HOW DO YOU GET THE BEST OUT OF YOUR STAFF? While I don't have any (yet!) I absolutely believe in sharing a purpose, then finding opportunities for people to access the activities that provide them with meaning.
WHAT WAS YOUR LAST MEETING ABOUT, HOW LONG DID IT LAST, AND WAS IT PRODUCTIVE? My last meeting was a three-and-a-half hour session helping the team at a small organisation discover their purpose for existing beyond making money. They were sceptical at first as to whether purpose was relevant for them but ended in a place where they had defined a purpose that was grounded in reality, inspiring and authentic. It was the most productive and important few hours of all of our weeks.
HOW MANY EMAILS DO YOU GET IN A DAY, AND HOW MUCH TIME DO YOU HAVE TO READ THEM? As a new business, I am lucky to only receive 10-15 emails a day. I firmly believe that email is a distraction from getting things done and plan to keep it that way!
DO YOU ANSWER WORK CALLS OR EMAILS AT HOME? WHAT'S THE RIGHT WORK-LIFE BALANCE? I answer emails when I can get around to it. Sometimes it is convenient for me to do this in the evening but I try not to send messages to people out of office hours, so as to not create the impression other people should follow suit.
HOW DO YOU HOPE YOUR COLLEAGUES WOULD DESCRIBE YOU? I don't care how they describe me as long as they recognise I'm doing my best to be kind and considerate to people while ruthlessly pursuing my purpose to make work better!
HIGHLIGHTS OF YOUR CAREER SO FAR? Wow! Big question! Building a culture of support and recognition in my last role. Helping the operating board of a PLC to understand the value of purpose and reappraise their approach to charitable partnership. Meeting and sharing a stage with Sir Clive Woodward.
ANY PARTICULAR FAUX PAS OR EMBARRASSING MOMENTS IN YOUR CAREER YOU WOULD PREFER TO FORGET? I once cc'ed a client on an email that referred to them. My email was absolutely professional but some of the replies to all were not. I will never forgive myself for putting her in that situation and still cringe thinking about it. I also once ran up a "down" escalator to avoid having to talk to a difficult client at an airport. I never lived that down. (Rightly so)
PET HATES? Serious: We live in a relatively wealthy country and my daughter's school can't afford to stay open five days a week. We really need to take a look at our priorities.
Flippant: I can understand people putting their bags on seats next to them on trains. I cannot understand or abide when they make a fuss about moving that bag if someone needs a seat. The height of discourtesy. Though this might be because I'm on a train right now.
IF YOU COULD GO BACK AND GIVE YOUR YOUNGER SELF SOME WISE ADVICE, WHAT WOULD IT BE? Go to the gym, get a decent haircut, and start pretending to believe in yourself and one day you really will. (I still need to do the first two)
HOW DO YOU RELAX AWAY FROM WORK? I absolutely love baking and TV quiz shows. I've never been the coolest kid in school.
WHAT DO YOU BELIEVE IS SPECIAL ABOUT THE BIRMINGHAM BUSINESS COMMUNITY? The Birmingham business community is astoundingly welcoming and open. People are authentically on each others' sides and will go out of their way to help.
TELL US SOMETHING ABOUT YOU THAT MOST PEOPLE PROBABLY WOULDN'T KNOW. I once came third in a beauty contest, dressed as Geri Halliwell in her Union Jack dress.
YOU CAN TAKE ONE BOOK, ONE FILM AND ONE CD ONTO A DESERT ISLAND – WHAT WOULD THEY BE? All would have to be "How to" guides for surviving on an island.
YOUR FIVE DREAM DINNER PARTY GUESTS, DEAD OR ALIVE? All the Armstrongs: Louis, Neil, Alexander, Alun and Stretch.
WHAT WOULD YOU CHOOSE TO EAT FOR YOUR LAST SUPPER? My mom's spaghetti bolognese.