Tailor made for success
Fashion designer Alexandria Chantiluke has been earning plaudits for her brave and exciting creations for some years – and it seems is only a step or two away from making a real mark for herself in this challenging and competitive industry. By Henry Carpenter
Keep an eye out for Alexandria Chantiluke.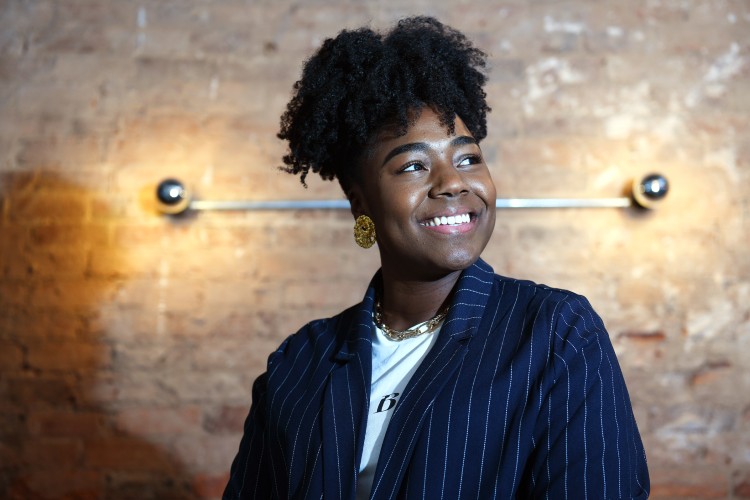 The up-and-coming fashion designer has been attracting the keen attention of national-level talent spotters, as well as observers and list compilers of inspirational human beings in Birmingham for some years now.
Outfitters such as Hawes & Curtis, for instance, which has a presence all over the country, sat up and took notice of Alexandria's designs when she entered their Shirt Design of the Year competition in 2016.
"The winner was decided by a public vote where visitors to the branch formerly on Birmingham New Street could come in and see the finalists work displayed and then vote for a winner," remembers Alexandria, 25.
"My menswear design was the winning shirt and it was a real honour to see my design sold in store by a brand that has over 100 years of British fashion history and three royal warrants. Within two weeks my design had completely sold out but was also available internationally via Hawes & Curtis online.
"My aim was to design a comfortable classic shirt with a modern twist. A shirt that was both fashionable and practical.
"The concept behind this project was to create a shirt for the modern businessman who likes to look smart in the workplace whilst still feeling comfortable and relaxed.
"This was the first time I had a design put into production and in a store window display. The whole experience was truly amazing!"
While there was more than a hint of tradition to these designs, the same could not be said about her bold and eye-catching graduation collection which identified her as not only a design talent in her own right, but also something of a poet and social commentator.
Called Swamp 81, the collection centred on the theme of the riots in Birmingham in 1981 and 1985, and in particular the methods used by the police in response to the unrest.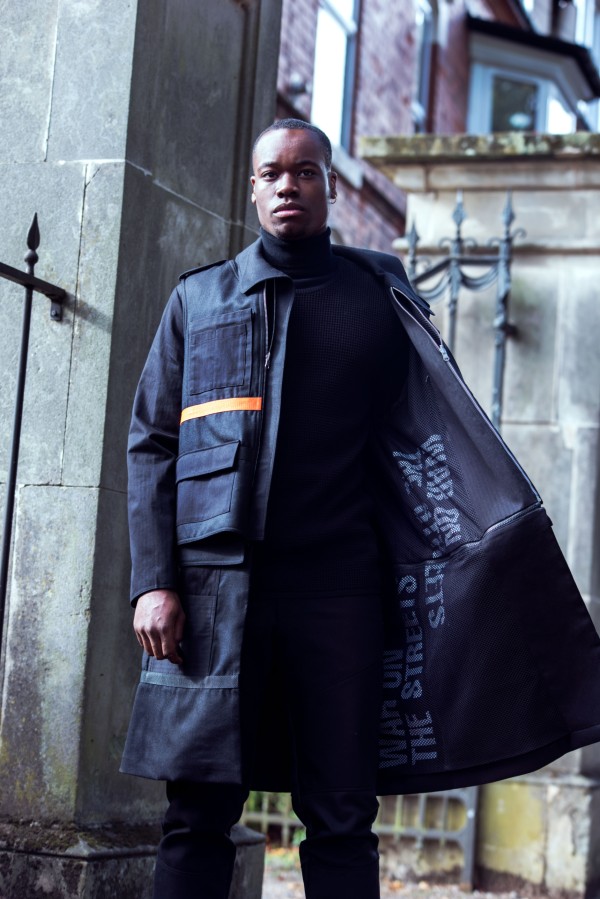 "This was very much my parents' generation," says Alexandria, who was born and raised in Kingstanding but now lives in Sutton Coldfield.
"The collection is about what the riots meant to communities. I wanted to voice Birmingham's black history and tell that story. My inspiration comes from combining streetwear with police riot gear to produce something that suggests protection and power to society. I like to tell stories about history and what goes on around me.
"In 2016, when the collection came out, there was a lot of media coverage about social injustice and inequality, so it was all very timely."
Alexandria says that the motivation for her work often stems from themes of black culture, such as black British history, the art of tailoring, black masculinity, poetry, postmodernism and hip hop culture.
You might get the impression that she fits the intense, arty, even angsty, tortured artist stereotype. Actually, nothing could be further from reality, and you would be hard pushed to meet a more charming, engaging and modest character.
In 2017 she was named Radical Designer of the Year at an international design competition and last year delivered a motivational speech on a TEDxYouth stage. She is also committed to supporting young people in schools and volunteers in her spare time delivering annual school presentations.
It's perhaps little wonder then that Alexandria has been flagged up as an inspiration by organisations who can see her as a role model. She was part of the '30 under 30' list compiled by Birmingham Live, and was included in the Future of Birmingham wall mural in Digbeth, one of the 25 individuals depicted as representing the future of the city's creativity.
Fashion design is Alexandria's mouthpiece – but has it always been this way or did a career in the industry only come to her relatively recently?
"I have always been very creative. As early as primary school I was particularly drawn to the arts, graphics and textiles, and I would make things at home.
"So yes, from an early age I knew I wanted to create. I was probably as young as eight when I did a picture of my first design – a lady in a red ball gown with matching shoes.
"When I went to secondary school, I specialised in textiles – and was already thinking of a career in fashion."
South Birmingham College was the next stop to study fashion and textiles. It was here that Alexandria got a taste of the industry when she put together her first collection.
As she says: "It provided a window into what the fashion business is all about and the amount of work required to be a designer."
Nottingham Trent University followed. "This was where I started to develop a style; to be honest it's still developing and will probably keep evolving.
"I explored all sorts of different routes and ended up deciding to specialise in menswear. This was probably a little unusual as the majority of students focused on womenswear."
This commitment to menswear led Alexandria to London for internships which fuelled her enthusiasm. Richard James in Savile Row – "fantastic, a really great experience" – was one of the fashion houses which welcomed her input, Timothy Everest in Mayfair the other.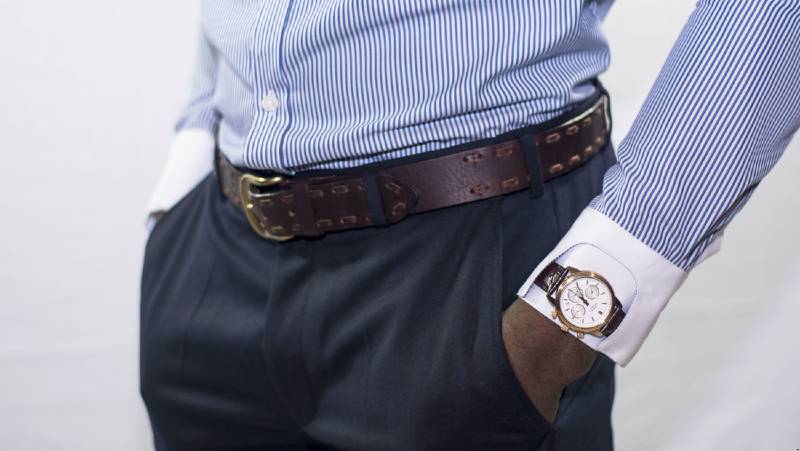 It was the tailoring aspect which really appealed to the young designer, as well as the fact that these Savile Row institutions made suits which were "traditional but with a modern twist, which is probably how I would describe my designs."
She adds: "With menswear, I enjoy experimenting and playing with the designs – it has changed dramatically and it has become a lot freer."
It is not easy to make a commercial success as an independent creative in any industry, let alone fashion, which is why Alexandria also holds down a job in the city centre – "which funds my work and collections" – while using her parents' garden shed as a home studio.
But she is nothing if not patient, insisting that "doing the groundwork", as she is doing now, will hold her in much better stead for the future.
"In five years' time I am hoping to be firmly established," she says. "I will be looking to launch online first and hoping to have my own concessions in department stores."
Watch this space.