Coffee shop is welcome addition
A new Costa Coffee has opened on the former BBC Pebble Mill social club site, creating 10 new jobs in Birmingham.

The 1,800 sq ft premises on the Calthorpe Estate will initially operate as a drive-thru only, however it has been built to cater for 64 of customers internally and 24 externally, when it opens its doors fully, later in the year.
Costa is the latest occupier to be confirmed at the former BBC Pebble Mill site, which is now offers world-class healthcare and medical facilities, and is part of Edgbaston Medical Quarter, the internationally-renowned healthcare and life sciences cluster.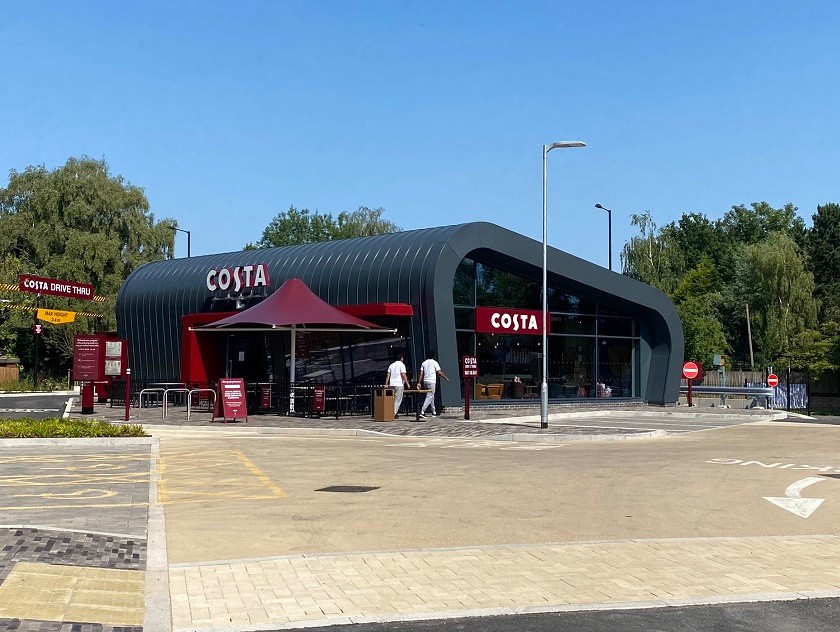 It will cater for staff and visitors to the award-winning Birmingham Dental Hospital & School of Dentistry, the 62-bedroom Bupa care home, as well as students from Vita student accommodation and the nearby University of Birmingham, in addition to residents and businesses from the local community.
The coffee shop will also sit alongside the new Circle Health private hospital, which opens later this year, and the 10,600 sq m (114,000 sq ft) state-of-the-art medical facility, comprising a cancer treatment operator and oral theatre suite, which received planning permission in late 2019.
Paul Gillott, developments manager for Calthorpe Estates, said: "The arrival of Costa Coffee to the site brings us a step closer to completing Pebble Mill. The redevelopment of this landmark site is the result of more than a decade of strategic planning, with a vision to create an outstanding centre for medical, healthcare and life sciences.
"It has seen the transformation of the 27-acre location where Calthorpe Estates has invested in the infrastructure, a new substation, a tranquillity garden and partnered with the Environment Agency in a £4million flood alleviation scheme around part of the site. Once finished Pebble Mill will deliver over 46,450 sq m (500,000 sq ft) of innovative medical and healthcare centres for the region, and encourage top specialists, further investment, visitors and jobs to Birmingham."
Kate Thompson, acquisitions manager Central & East for Costa Coffee, said: "We're thrilled to be back with our second drive-thru on the Calthorpe Estate in Edgbaston. Our first opened on Calthorpe Road in 2014 and was Birmingham's first drive-thru Costa Coffee. Six years later, it's great to see the brand is still as loved by the city as before."