'Encouraging' outlook for city's office market
The outlook for the Birmingham office market over the next two years is encouraging, with a high level of reported requirements, a good number of office enquiries across a number of sectors, and more than 1 million sq ft of new and refurbished accommodation coming to market, according to Birmingham-based independent commercial property agency KWB.
"There is estimated to be up to 800,000 sq ft of quasi-governmental requirements at present, plus the needs of the Commonwealth Games, the continuing effect of HS2, and a large number of lease events taking place in 2019 and 2020, as occupiers which took five year leases in 2014 look to relocate," says Malcolm Jones, KWB's Head of Office Agency, writing in KWB's 2018 Birmingham Office Market Annual Report.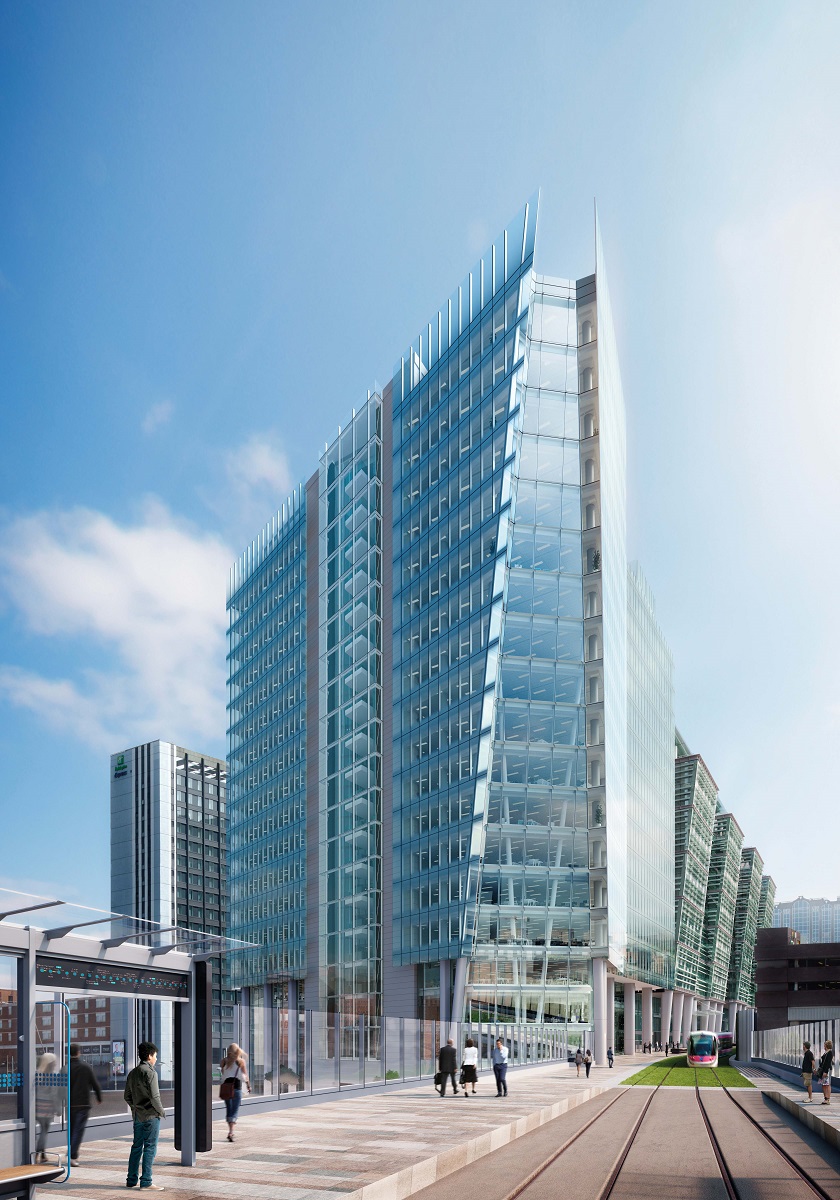 "This means that 2019 promises already to be a better year than 2018 when the market finished strongly to generate a total take-up of 753,316 sq ft, just ahead of the 10 year average.
"Fortunately the city will have the new and refurbished office space to accommodate these requirements and more, helping to overcome the present shortage of grade A office supply and increasing choice for all types of occupiers," continues Mr Jones.
In Birmingham city centre, just over 1 million (1.03m) sq ft of new or refurbished grade A space is already available, or will come to market in 2019, dominated by Three Snowhill and Two Chamberlain Square, with a further 1.8 million sq ft in the pipeline to follow in 2020 and 2021.
In 2014 a peak 148 deals were completed (2018 : 113), so 2019/2020 is expected to see a spike in the volume of lettings, as occupiers which took five year leases in 2014 look to relocate in line with their growth plans for the next five year cycle.
Mr Jones continues: "We expect these lease events, coupled with the 1 million sq ft of new or refurbished space available in 2019, to trigger a flight to quality, as occupiers seek more modern, better quality office accommodation, with lower running costs, to help attract and retain staff and clients. In some cases they may actually take less space, but at a higher rental cost in a superior office building.
"As a result, landlords will have to work harder to retain and attract occupiers by offering more generous incentives. Better incentives are, however, unlikely to affect headline rents, and in line with the improving quality of available stock, we expect to see top headline rents increase to £35psf for new build developments."
Each quarter KWB publishes research into the Birmingham city centre office market, listing all the office transactions and providing its view of the current and future market. Further details about the current research can be found at https://kwboffice.com/research/research-offices-in-birmingham-city-centre/q4-2018-birmingham-office-market/.
With offices in Birmingham and Solihull, KWB is an independent firm of Chartered Surveyors which offers a comprehensive commercial property service and unrivalled market knowledge across the West Midlands. KWB has been trading for more than 25 years and its senior management team has in excess of 200 years combined professional experience.
Pictured: An artist's impression of Ballymore's Three Snowhill, Birmingham.