International experts in city for annual symposium
International experts in the fields engineering, science and the arts gathered in the UK for Birmingham City University's annual Magnesium Symposium.
Representatives were present from such organisation as Volkswagen, Cruzaa, Almamet, Consulate General of India, Birmingham and the International Magnesium Association (IMA), and organisers encouraged them all to think about magnesium differently within the manufacturing environment.
This was Birmingham City University's second annual Magnesium Symposium, and placed emphasis on the application potential of using the metal in conjunction with the latest digital technologies.
Professor Hanifa Shah, Pro-Vice Chancellor and Executive Dean of the Faculty of Computing, Engineering and The Build Environment, said: "The Symposium highlighted to our partners and potential future collaborators how digital technologies can push business growth through increased productivity and sustainability using Industry 4.0 technologies. We build on the heritage of Birmingham City University as a catalyst for growth among regional industries through both knowledge transfer and by offering a unique, interdisciplinary approach.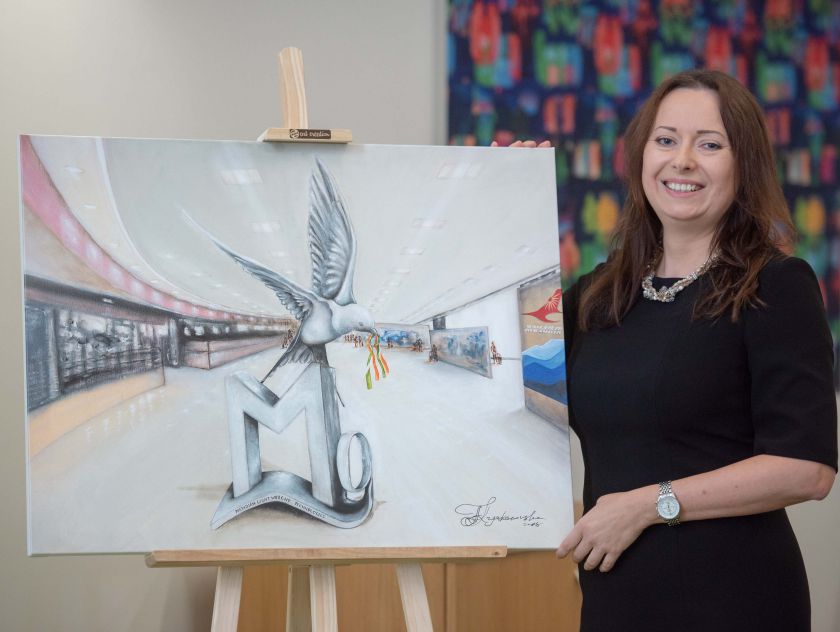 "We at Birmingham City University are committed to transferring the expertise, technology and skills that our research and innovative practice has helped us develop to external organisations, with the aim of embedding new innovation and skills to improve our partners' performance. We work with our partner organisations to enable them to drive innovation and new business ideas to sharpen their competitive edge. With our help they can get the additional skills and knowledge require to help with business growth."
At 1.8g/cm³, magnesium is the lightest of all structural materials, the eighth most abundant chemical element in the earth's crust and is 100 per cent recyclable. However, misconceptions around its abilities and potential uses continue to prevail within industry, particularly at original equipment manufacturer (OEM) engineering level.
Dr Martin Tauber, European Committee Chairman of the International Magnesium Association (IMA), said: "The IMA is very grateful with the partnership with Birmingham City University and the perfectly organised symposium provided our members interesting 'out of the box' views on magnesium. Good food for thought and we look forward to coming again to Birmingham."
As well as manufacturing innovations, delegates attended panels focusing on the Internet of Things, sustainable development, sensor technology, curriculum development and chemical processing in relation to magnesium.
The annual symposium has grown out of an exclusive partnership between Birmingham City University and Meridian Lightweight Technologies UK (MLTUK) – the world's largest producer of magnesium die cast components. Together, their mission to change the perceptions of magnesium in manufacturing.
The strategic alliance has seen the two organisations working together in the education, research and development of magnesium use, whilst placing fuel efficiency through weight savings and sustainability at its core. At the heart of this strategic alliance is to investigate making production financially viable for MLTUK, bringing cost savings to their customers.
This collaboration has seen the publication of two academics volumes, the second of which was launched at the 2018 Symposium and titled 'Innovation in Manufacturing Through Digital Technologies and Applications: Thoughts and Reflections on Industry 4.0'.
Elsewhere at the Symposium, Birmingham School of Art scholar Anna Kryzhanovska (pictured above) presented designs of her proposed 'MagBird' sculpture, which is scheduled to be put on display at Birmingham Airport from next year. Kryzhanovska's design was the winner of a competition set by the University and MLTUK earlier in the year that challenged students to create an interdisciplinary art installation from magnesium to showcase the potential uses of the metal within the aerospace sector.
The two-day event was organised by the University's Institute of Sustainable Futures, who are now looking ahead to next year's event. Initial plans include the possibility of hosting an India-specific Magnesium Symposium aimed at upskilling burgeoning transport manufacturers across the subcontinent.