New catering concept launched at NEC
The National Exhibition Centre (NEC) has launched a new catering concept in three of its exhibition halls.
Building on the successful launch of St(EAT) Kitchen at the NEC earlier this year, in-house caterers Amadeus has created The Yard, three uniquely styled eating environments, serving locally sourced, fresh, garden-inspired sustainable food.
The creation of The Potting Yard, The Grilling Yard and The Box Yard is part of a multi-million redevelopment of the restaurants inside the NEC exhibition halls. The Yard concept provides a range of healthy, contemporary British food, in three often interconnected exhibition halls, under a common theme but each with a unique offer.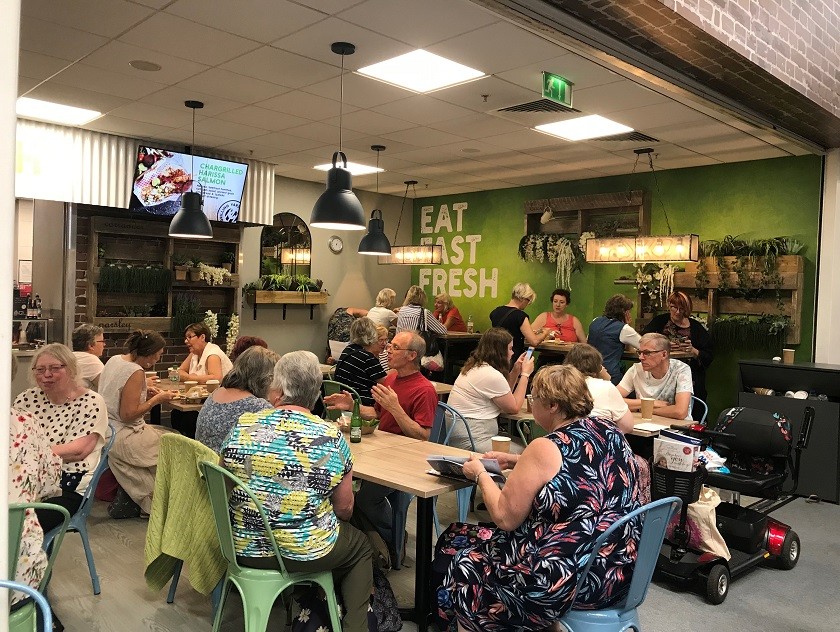 The Yard environments have also been crafted with recycled and natural materials, with distinctive touches including trailing plants and copper pots on the walls.
Kane Bridgman, general manager for Amadeus (NEC), said: "Everything the Amadeus catering team has learnt to date from exhibition catering has been channelled into The Yard. We know that there's a rise in popularity for social breakfast options so you'll find breakfast in a pot in the Potting Yard; 15% of our consumers are eating noticeably less meat, so you'll find half the menu is meat free in the Grilling Yard. Traditional British becomes contemporary British in the Box Yard, where we've got quirky twists on pies and burgers.
"We also wanted to translate some of our St(EAT) Kitchen feel into the development of the new Yard concept as we planned the refurbishment of these halls and we've done this through combining a garden fresh look with garden fresh food.
"We've encouraged free-flowing footfall too with more till points on offer, so there's much less time wasted queuing.
"We've seen an increasing demand from event organisers and their visitors for plant based, meat free dishes and food packaging to be minimal and recyclable, and all of these trends have been incorporated into The Yard. "
The Yard menus have been created by Yard head chef Lee Romilie and NEC executive chef Paul Connelly to be fresh, tasty and easy to eat on the go.
Pictured: The Grilling Yard at the NEC