£140m city office sale is sealed
LGIM Real Assets (Legal & General) has secured the sale of Priory Court and The Lewis Building in Birmingham in a £140 million deal.
Speaking on behalf of its second UK Property Income Fund (UK PIF II or the Fund), Legal & General confirmed the sale to Gulf Islamic Investments (GII) for a price approaching £140m. This sale represents the UK's largest office transaction outside of London this year.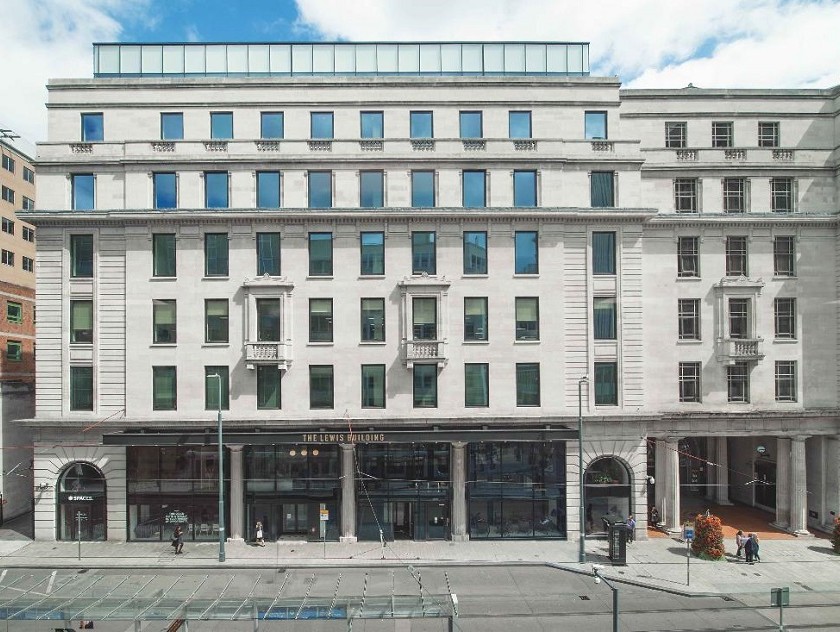 This multi-let office property is in the heart of Birmingham's central business district, and since acquiring the property in 2014, Legal & General has carried out a substantial refurbishment programme, including the creation of an additional 12,462 sq ft floor of office accommodation.
Since completing the refurbishment, Legal & General has delivered lettings to the Ministry of Justice, Spaces, Business Growth Fund and most recently Freightliner., with a top rent of £32 per sq ft.
Legal & General was advised by CBRE and GII was advised by Rasmala Investment Bank Ltd.
Will Edwards (senior fund manager, LGIM Real Assets) said: "The sale of Priory Court and The Lewis Building marks the successful completion of the asset business plan and is testament to the skills and capabilities of our team of asset managers. During the hold period, the Fund has repositioned and re-let The Lewis Building, setting a new high rental tone, and the completion of its sale will deliver strong returns to the Fund."
Nick Woodward (head of CBRE's Birmingham investment team) said: "Despite the political uncertainty, this transaction illustrates the sustained appeal of the UK property market, with Birmingham a key target for investors due to the strength of its occupational market and significant growth potential over the next five to ten years."
Pankaj Gupta (co-founder and CEO UAE, GII) said: "Despite the challenging times and the uncertainty surrounding Brexit, GII is delighted to expand its investment portfolio in the UK through another high-quality long income yielding asset for its clients endorsing our strong belief in UK real estate market. This transaction reflects well on GII's growing expertise in acquiring such marquee assets and positions us as an active and major real estate player in the region."
UK PIF II has a balanced portfolio of 11 properties, totalling approximately £351 million, and located in strong growth locations across the UK, including Riverside Retail Park in Stafford, Overgate Centre in Dundee, The Grafton in Cambridge and FC200, West London.