Hat trick of new hires
An international property investment firm with a portfolio of residential projects worth more than £400 million across the UK has signalled its ambitions for growth by announcing three new appointments to its Birmingham office.

Prosperity Wealth, which markets affordable homes for new homebuyers and global investors, has appointed Marc Pearce as head of sales and marketing. He joins the firm from British Heart Foundation, where he was head of fundraising with responsibility for raising £100 million per year for charity.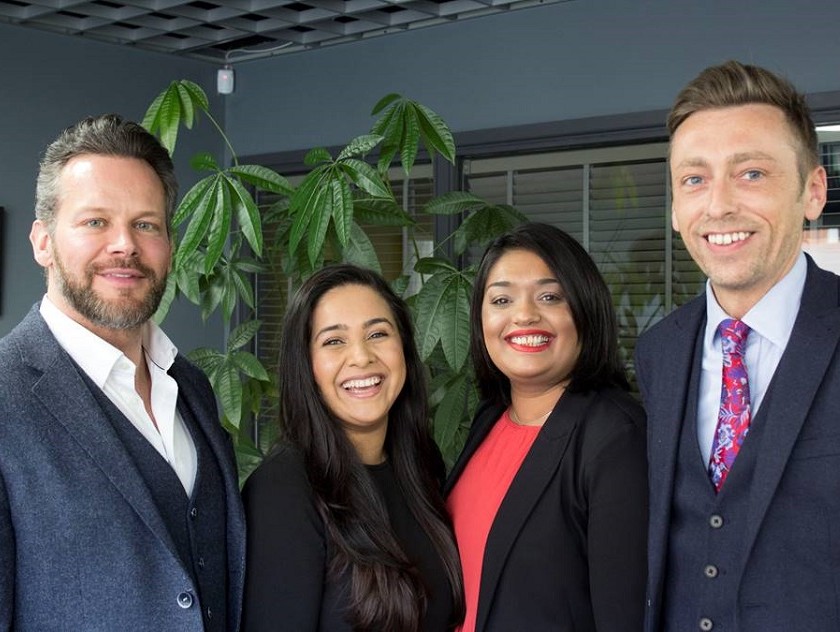 A marketing and communications professional with 20 years' experience in the sector, Marc has previously worked for Calor Gas, Severn Trent Water and FleetMilne Consultancy in Birmingham.

Marc is joined by two additional recruits as part of an expanded sales and marketing function. Sunita Kumari joins Prosperity Wealth as property sales consultant from London-based property services company, Hastings International. Sham Atwal-Kalia joins the company from The Resort Group, where she marketed overseas property investment opportunities.

Marc said: "Prosperity Wealth is a dynamic and respected company with an impressive client base and an international network of business introducers. I am relishing the challenge of leading the company's expanded sales and marketing team, as we prepare for significant business growth in the UK and the extension of our client base overseas."

Founder and chairman of Prosperity Wealth, Joe Billingham said: "We have carefully developed a reputation for bringing profitable pre-built and off-plan property investments to market for more than ten years, with an emphasis on key locations where yield and rental demand is high. It has enabled us to expand our portfolio of developments in the UK and establish offices in Dubai, Hong Kong and Malaysia where we have a growing network of business introducers and investors.

"This is an incredibly exciting time for our business and as a Birmingham-based brand we are particularly looking forward to playing our part in the transformation of key city centre regeneration zones. By appointing Marc and expanding our sales and marketing team, we are confident that we have the right skills in place to further grow our business and the network of global investors who continue to reap the rewards of working with us."

Founded in Birmingham in 2007, the Prosperity group of companies build, develop and sell buy-to-let apartments to a global investor audience. The company has a residential and commercial portfolio with a GDV of over £400 million, which includes 34 new build and conversion projects.

Prosperity has recently completed the redevelopment of B1 in Edward Street, Birmingham, which compromises 63 one- and two-bedroom apartments. It also plans to develop one of the largest residential projects within Digbeth, of over 800 units. The company attended MIPIM 2019 as a Midlands Principal Partner.
Pictured: From left, Prosperity founder and chairman Joe Billingham, with new hires Sunita Kumari, Sham Atwal-Kalia and Marc Pearce