Multi-million pound flagship scheme complete
Morgan Sindall Construction has completed work on Vita Student's first residential development in the Midlands.
Based in Birmingham, on the site of the former BBC Pebble Mill studios, the £25 million flagship scheme was awarded to the main contractor through Select Property Group's Vita framework.
With the new academic year already under way, students have now moved into the 115,000 sq ft building with its 357 high-specification, self-contained studios and 6,500 sq ft of amenity-rich communal hub space on the ground floor.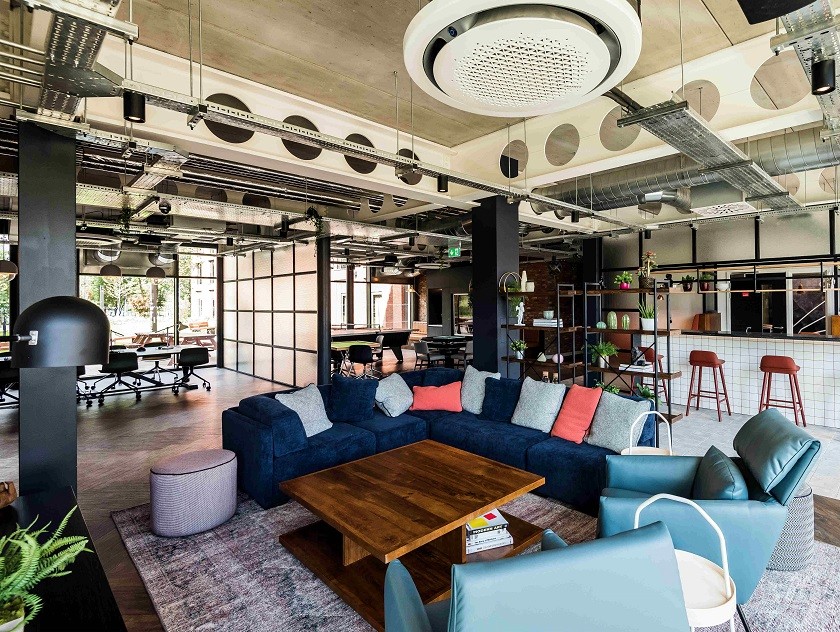 Vita Student's market-leading approach to student accommodation is evident throughout, with bookable private dining facilities, free-to-use bikes, study rooms, a gaming room, a cinema, and a gym. Round the clock student support and reception services are also included, as well as a complimentary grab-and-go breakfast bar.
The scheme has been designed by Glancy Nicholls Architects, with consultancy provided by Paragon Building Consultancy and BWB Consulting.
Richard Fielding, area director at Morgan Sindall Construction in the Midlands, said: "The higher education market in the Midlands is thriving. We have genuinely world-class institutions that are climbing the rankings tables year after year.
"Morgan Sindall Construction has deep expertise delivering both the high-specification R&D and teaching facilities universities depend on, and the modern living environments which a new generation of discerning students are demanding.
"The design, fit-out, and amenities of this new breed of student residential schemes are unrecognisable to those who lived in bleak halls of residence, or overcrowded house shares while studying. Vita Student is at the vanguard of providing this style of accommodation and we've established a great relationship with the company while working on multiple projects through its framework."
Max Biebly, managing director of Vita Student, said: "It's fantastic to open the doors to our first Vita Student scheme in Birmingham and to hear how much our customers are enjoying living with us. It's an exceptional residence to add to our portfolio."